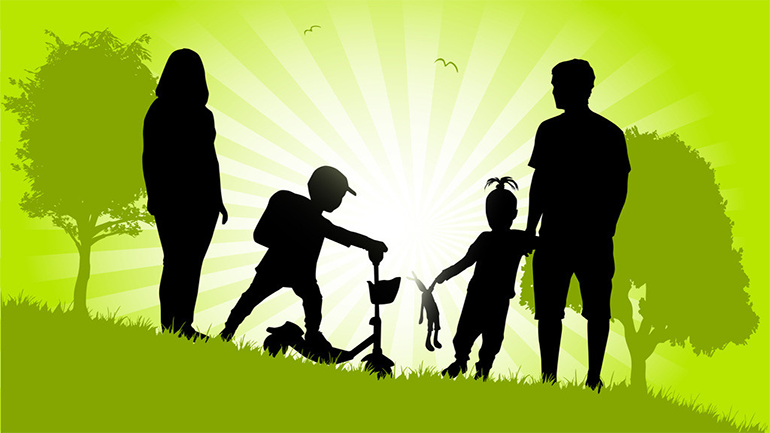 China will allow two children for every couple, the state-run Xinhua news agency reported Thursday, a move that would effectively dismantle the remnants of the country's one-child policy that had been eased in recent years.
中国政府官方新闻机构新华社周四报导,中国将全面放开二胎政策,每对夫妻均可生育二胎。近年来,独生子女政策渐见宽松,而这一举措意味着独生子女时代的彻底结束。
China, now a nation of more than 1.3 billion people, instituted a policy of one child per couple to control population growth in the 1970s. When its propaganda didn't work, local officials resorted to abortions, heavy fines and forced sterilization.
中国现在人口超过13亿,自上世纪70年代,为控制人口增长,开始实行独生子女政策。当时,为实现计划生育的指标,但宣传工作不到位,当地官员会采取引产、巨额罚款以及强制绝育的手段。
The decision to end the restriction followed a four-day strategy meeting of senior Communist Party officials at a Beijing hotel, CNN's David McKenzie said.
结束生育限制是党内高层在北京某宾馆召开为期4天的战略会议后决定的,CNN大卫报导。
Relaxation of policy
政策放宽
China began relaxing the controversial policy in January 2014, allowing couples to have a second baby if the mother or father was an only child.
中国在2014年1月开始放宽这一争议政策,允许夫妻生育第二个孩子,如果父亲或母亲是独生子女,即单独二胎政策。
The move was hailed as a major liberalization of the three-decades-old restriction, but new figures released in January 2015 suggested that fewer people than expected were taking the plunge and expanding their family. Nationwide, nearly 1 million couples eligible under the new rules had applied to have a second child, state media reported at the time. Health officials had said that the policy would lead to as many as 2 million new births when the policy change was first announced, and it was estimated that 11 million couples were eligible.
此举被喻为三十年计划生育后的大解放,但2015年1月份公布的新数据表明,二胎申请数量比预期少很多。在全国范围内,近100万对符合新政策条件的夫妇已申请二胎,官方新闻报道。卫生署曾表示,政策变化首次公布时,新生人口将多达200万,而据估计,符合二胎政策条件的夫妇有1100万对。
"Two kids? Thanks but no", say some Chinese
"二胎?谢了,不必",一些中国人表示。
Ageing population
老龄化问题
China's government has said the country could become home to the most elderly population on the planet in just 15 years, with more than 400 million people over the age of 60.
中国政府已经表示,在短短15年里,中国可能成为全球老龄人口最多的国家,将有超过400万60岁以上的老人。
Researchers say the graying population will burden health care and social services, and the world's second-largest economy will struggle to maintain its growth.
研究人员说道,老龄化人口将会加重社会健康和社会服务负担,作为世界第二大经济体将会挣扎着保持其增长速度。
For China, three decades of one-child policy proves hard to undo.
对于中国而言,持续30年的独生子女政策的弊端将很难消减。
"China has already begun to feel an unfolding crisis in terms of its population change," Wang Feng, a professor at Fudan University and a leading demographic expert on China, told McKenzie earlier this year.
"中国已经开始感受到人口变化带来的危机,"复旦大学教授和人口统计学方面的专家王峰在今年早些时候告诉CNN记者。
"History will look back to see the one-child policy as one of the most glaring policy mistakes that China has made in its modern history."
"历史回头看时,独生子女政策将会是中国近代史的一项最严重的错误。"
Wang said the one-child policy was ineffective and unnecessary, since China's fertility rates were already slowing by the 1980s.
王表示独生子女政策是没有意义和必要的,因为中国自80年代以来出生率已经降低。