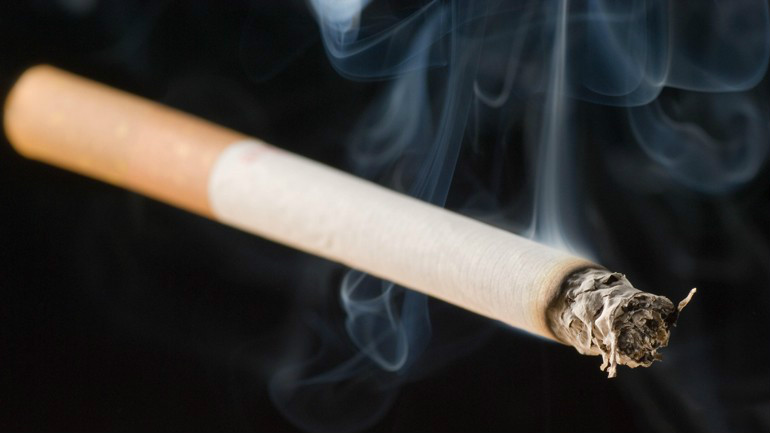 Global health experts are calling for a nationwide prohibition on smoking indoors, urging the Chinese government to curb smoking as leaders prepare a policy roadmap for China's future.
随中国领导人准备拟定未来发展计划,全球保健专家正呼吁中国全面禁止室内吸烟,敦促中国政府控烟。
Various cities across China, such as Beijing, have recently rolled out indoor smokingbans that have made progress in cutting back second-hand smoke, changing minds that a smoke free law would never work in the country of 300 million smokers, Bernhard Schwartländer, the World Health Organization's representative in China, said at a press briefing Monday.
世界卫生组织驻华代表施贺德19日在新闻发布会上表示,包括北京在内的中国许多城市不久前禁止室内吸烟,这让许多人免于二手烟之苦,取得了进步,也改变了人们认为在有3亿烟民的中国无法推行禁烟法令的想法。
But the country needs to adopt a single law to make a bigger difference, said Mr. Schwartländer. Smoking is a leading factor in wealth reduction in countries and in China tobacco-related illnesses cause the deaths of more than one million people annually, said Mr. Schwartländer. "The existing patchwork of non-comprehensive smoke free laws across China is not working," he said.
施贺德表示中国现在需要施行一部专一的禁烟法令,取得更大进展。施贺德说,吸烟是国民财富消损的主导原因,中国每年有约100万人死于烟草相关疾病。"中国目前零星的非强制性禁烟条例不起作用。"他说。
Leaders of the International Tobacco Control Project, the World Lung Foundation and the WHO met with China's health officials Monday to press for national legislation. The ruling Communist Party's Central Committee, its policy making arm, is slated to meet at the end of this month to approve a policy blueprint known as the country's Five Year Plan.
国际烟草控制政策评估项目、世界肺脏基金会和世卫组织19日会晤中国卫生部门的官员,要求对禁烟全国立法。中共中央委员会将于本月底召开会议,制定批准下一个"五年计划"。
But it's unclear whether a nationwide ban on indoor smoking will happen. China's health leaders support such a move, but Liang Xiaofeng, Deputy Director of the Chinese Center For Disease Control And Prevention, warned it may not be a top priority for policy makers.
但目前尚不清楚能否实施全国性室内禁烟条例。中国卫生部门的官员赞同这一措施,但中国疾病预防控制中心副主任梁晓峰警告说,对于决策者来说,禁烟也许并不是当务之急。
"We have a long list of issues we have to go through," Mr. Liang said, noting that health experts need to gain more support from local residents and educate people on the health and economic impacts of smoking.
梁晓峰说,中国要解决的问题有很多。他认为保健专家应该向当地居民寻求更多支持,并对人们进行健康和吸烟造成经济损失的教育。
Beijing's smoke-free ban, which rolled out June 1, has been successful in clearing the air at bars, restaurants and offices across the city, but across China, the rates of indoor smoking are still alarming, said Geoffrey Fong, founder of the International Tobacco Control Project. Smoke still fills 70% of workplaces in China, Mr. Fong said. And smokers cloud 82% of the country's restaurants.
国际烟草控制政策评估项目发起人方德智表示,北京从6月1日起施行的无烟政策杜绝了在酒吧、饭店和办公室内喷云吐雾的现象,但是在全国范围内,室内吸烟率仍然很高。中国工作场所的吸烟率为70%,饭店的吸烟率为82%。
Many countries have resisted national bans at the time of implementation, yet approval ratings typically climb when people see the benefits, said Mr. Fong. Only 12% of Irish citizens supported smoke-free laws before they passed in 2004, compared to 61% in 2006, Mr. Fong said.
方德智说,许多国家在实施无烟立法前会受到烟民抵制,但支持率会随着人们看到禁烟的益处后而跃升。2004年爱尔兰通过无烟法令前只有12%的支持率,而在2006年,无烟法令的支持率为61%。
The U.S. has not moved to enact a national smoking ban.
美国目前还未施行全国性的禁烟法令。
Smoking caused 1 million deaths in China in 2010 – and that number is expected to rise to 2 million in 2030 and 3 million in 2050, according to researchers, who conducted two large-scale studies in China from 1991 to 2014.
根据研究人员从1991年到2014年的两项大规模调查,2010年中国约有100万人因吸烟而死亡,预计这一数字将在2030年上升至200万,在2050年上升至300万。