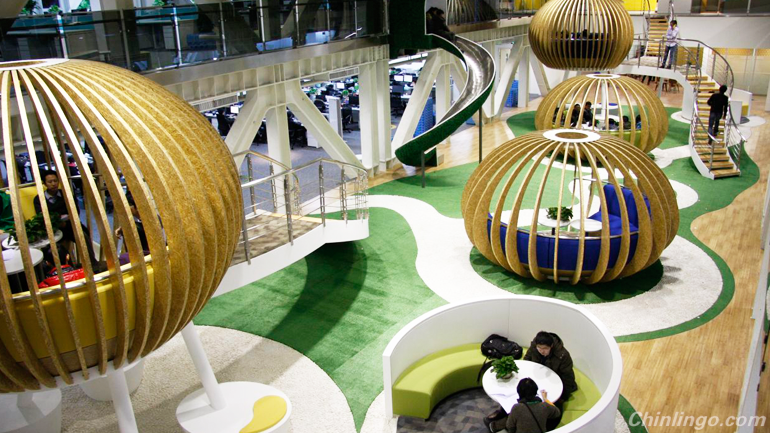 In a mirror of a U.S. trend, senior bankers in Asia are jumping ship to join Chinese technology companies.
与美国的趋势如出一辙,亚洲的资深银行家们如今纷纷抛弃老东家并加盟中国的技术公司。
In the past two months, Credit Suisse AG's head of China technology, J.P. Morgan Chase's head of China health care, and the head of technology, media and telecommunications in Asia for Bank of America Corp.'s Merrill Lynch unit have all left for Chinese tech companies.
过去两个月,瑞士信贷银行负责中国技术行业的部门主管、摩根大通公司负责中国医疗保健行业的部门主管以及美国银行美林金融管理部负责亚洲技术、媒体和电信行业的部门主管,都跳槽到了中国技术企业。
A combination of increased regulation, cost controls and lower compensation—the result of banks' need to raise returns on capital—is making banking jobs less attractive for some, said Robert Grandy, regional head of financial services for Asia Pacific at executive search firm Korn Ferry.
美国光辉国际咨询顾问公司是一家猎头公司,该公司负责亚太金融服务的地区主管罗伯特·格兰迪说,在监管力度加强、成本管控以及薪资下降等因素——这是银行需要提高资本回报率的结果——的综合作用下,银行工作当前对一些人的吸引力降低了。
"Things like compensation aren't as favorable, when you compare them to corporates, as they may have been a few years ago, and cost controls have made things a little tougher," said Mr. Grandy. "With low interest rates and slow activity, the opportunities for bankers to do deals are less."
格兰迪说:"与企业相比,银行业薪资等情况不像几年前那么好了,成本管控也让日子更难过了。鉴于利率水平和经济活跃度低,银行家做成交易的机会减少了。"
At Chinese technology companies, by contrast, billions of dollars in venture capital have led to soaring valuations and cash-rich balance sheets. Many of these companies are now looking to put excess capital to work by making acquisitions at home and abroad, which creates roles for people with banking experience.
相比之下,在中国技术企业,数以十亿美元计的风投资本促使估值不断飙升,企业资产负债表上资金充裕。这些企业中当前有很多都在考虑通过国内外并购让过剩资本发挥作用,具有银行业工作经验的人士也就有了用武之地。
"The areas where I think the corporates will be hiring are going to be the same areas that are busy with banks, so right now it's probably health care, technology and insurance," Mr. Grandy said.
格兰迪说:"在我看来,那些企业招聘雇员的领域也是与银行打交道频繁的领域。这些领域当前可能包括卫生保健、技术和保险。
"The bankers will look at opportunities where they have a chance to really do well, which is going into a startup situation or a company that's in growth mode, and try to grow along with that company."
"银行家们将关注他们可能做出好业绩的机会,即进入那些新兴企业或目前处于发展状态的企业。银行家们会努力与企业一起成长。"
Catherine Liu, for one, recently left Credit Suisse, where she was a director and head of China technology coverage, to join U.S.-listed Chinese internet-services provider Qihoo 360 Technology Co. as its chief strategy officer.
举个例子。瑞士信贷银行负责中国技术行业的主管刘爽最近离职,并加盟了在美国上市的中国互联网服务供应商奇虎360技术公司,担任该公司的首席战略官。
Ling Zhang, most recently a managing director and head of China health care at J.P. Morgan, left banking at the end of August to join Shenzhen-based biotechnology company BGI Genomics as its chief operating officer.
摩根大通公司中国卫生保健业务部常务董事张灵8月底加盟总部设在深圳的生物技术公司华大基因公司,担任该公司首席运营官。
Other similar moves include Winston Cheng's August departure from Bank of America Merrill Lynch for Chinese online video provider Leshi Internet Information & Technology Corp.
还有,温斯顿·程8月从美国银行美林金融管理部辞职,转而加盟中国在线视频供应商乐视网信息技术股份有限公司。