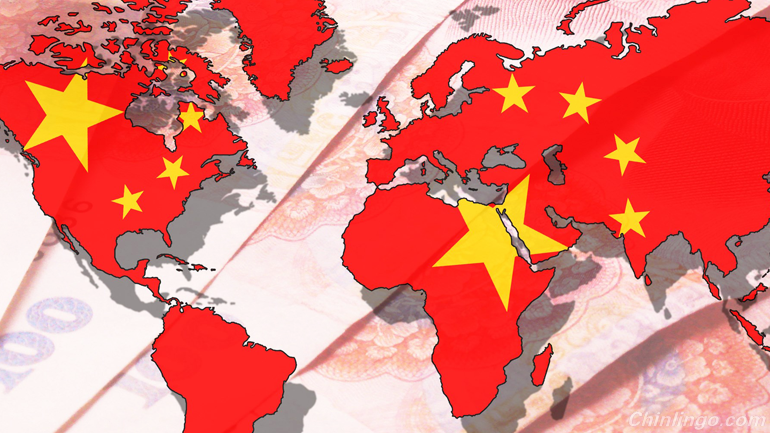 A generation ago, well-known Internet and tech giants with global ambitions tried to break into the Chinese market but often failed.
十几年前,多家知名的互联网和科技巨头曾经尝试闯入中国市场,但是它们几乎都铩羽而归了。
Those attempts have been well-documented, but conditions change when a country like China goes through its own mobile revolution.
虽然这些失败的尝试已经成为了既定的事实,但是在经历了移动革命之后,中国市场的经营环境已经大为不同。
Fast-forward to 2015, and times have changed drastically. Today, startups around the world have a real chance to break into China, no matter how global financial markets are behaving.
时至2015年,中国已经发生了翻天覆地的变化。无论全球金融市场的表现如何,现在来自世界各地的创业公司都有机会真正进入中国市场。
That generational change is a big deal — in a world where startups are judged by how fast they grow, the allure of the world's largest market should draw the attention of the most ambitious founders worldwide.
这种时代变迁所带来的影响是非常深远的,在这个以发展速度评价创业公司的时代中,全世界最大的市场当然会吸引世界各地最有抱负的创业者。
Context To China's Entrepreneurial Wave
乘着中国的创业大潮
Let's briefly examine why and how things have changed for startups looking at China.
我们来简单地分析一下中国创业环境变化的原因及形式。
First, any companies listed on the Chinese stock exchanges are old-economy companies, many of which are state-owned enterprises with no "web" DNA.
首先,所有在中国股票交易所上市的公司都属于传统经济领域,其中很多都是国有企业,它们身上没有"互联网"的基因。
Second, Chinese "native web" companies listed on exchanges in the U.S. and Hong Kong, such as Alibaba, Baidu, and Tencent, are all growing fiercely.
其次,中国的"本土互联网"企业都选择在美国或香港的交易所上市,比如阿里巴巴、百度和腾讯,这些公司的发展都十分迅猛。
Third, out of the 1.3 billion population, over 600M have smartphones and over 700M have broadband access with a PC, while only about 10% hold retail trading accounts, meaning only a small slice of the nation is exposed to public market fluctuations. This all means that, fourth, the overall addressable market in the country is so much larger than it was a generation ago, and therefore presents that bigger opportunity to the world at large.
第三,在中国的13亿人口当中有超过6亿的智能手机用户,以及超过7亿的个人电脑宽带用户,但是只有10%的人口拥有零售交易账户,也就是说这个国家的大部分人口都不会受到公开市场波动的影响。以上的事实引出了第四个要点,中国可以开拓的市场要比十几年前大得多,因此它会整个世界带来了更大的机遇。
These forces combine to fuel a huge wave of entrepreneurship throughout China, where registrations of new startups outpace GDP growth by a factor of three and where investment money in the form of venture capital and private equity (both from within China and from other countries) fuel these companies.
在以上因素的驱动之下,全中国上下已经掀起了一股创业的热潮。现在中国的新公司注册量增长是国内生产总值增长的三倍,来自国内外的风险资本和私募基金也为这些公司提供了发展的资金。
The net result from all of these factors, as well as the successful, global IPOs of Alibaba, JD.com, Tencent, and Baidu have proved any young, aspiring entrepreneur within China could succeed at the highest, world-class levels — and never needs to be born with ties to the government, nor to hail from a rich, well-to-do family.
另一方面,阿里巴巴、京东、腾讯和百度的成功上市也证明了,任何来自中国的年轻创业者都有可能在世界级的平台上获得成功——而且他们不需要拥有政府的背景支持,也不需要来自富有的家庭。
Now that the conditions have changed in China, let's unpack three examples to examine how other startups have tackled this new market.
现在中国的环境已经不一样了,接下来我将为大家介绍三个例子,分析其他外国创业公司是如何切入这个新市场的。
Airbnb In China
Airbnb在中国
One of world's darling startup juggernauts — Airbnb — is cracking the code on the China market.
作为在世界范围内最受欢迎的创业公司之一,Airbnb正在破解中国市场的密码。
Today's China boasts a huge, growing middle-class with aspirations to consume goods and services, which translates into a market power that can challenge conventions even within China itself.
现今的中国拥有一个庞大而且不断增长的中产阶级,他们对于商品和服务有着巨大的消费需求,这种需求可以转化为颠覆中国传统经济的市场动力。
For instance, China is the fastest and largest outbound travel market — including for Airbnb — and they have embraced it. Airbnb smartly focused on outbound travel out of China first, where it has distinct competitive advantages to provide lodging alternatives across the world in the most sought-after destinations.
例如,中国是世界上增长最快、规模最大的境外旅游市场,Airbnb抓住了这个机会。Airbnb先将精力集中在来自中国的境外游客,这是一个明智的做法,因为它的独特竞争优势在于能够在世界各地最热门的景点提供特色的住宿服务。
Tactically the company picked its VP of International Operations to have years of real, tangible, on-the-ground experience in Asia. The company also invited a consortium of private investors with deep experience in China in their latest round of financing to leverage the group's collective experience in the Chinese market.
在战略方面,Airbnb挑选了一位拥有多年亚洲实地运营经验的人才担任国际运营副总裁。这家公司还邀请了一批深入了解中国的私人投资者参加它最新一轮的融资,它这样做是为了吸取在中国市场经营的经验。
It remains to be seen, but I'd suspect Airbnb will also hire a country-specific CEO who has strong leadership skills in China to lead the organization in what is certainly a dynamic market.
Airbnb 接下来在中国的发展值得拭目以待,不过我认为它还会在中国聘请一位专门的首席执行官,带领它继续闯荡这个充满活力的市场。
Uber In China
Uber在中国
Despite the company's operational prowess, Uber is in fact "late" to China. They are currently fighting with Didi Kuaidi, which is backed by three Asian Internet giants — Tencent, Alibaba, as well as Softbank.
虽然 Uber 的运营手段十分出色,但它其实已经错失了中国市场的先机。他们在中国最大的竞争对手是滴滴快的,后者的投资方包括三家亚洲互联网巨头——腾讯、阿里巴巴和软银。
Uber's difficulty in cracking China is very high. Transportation is a very local business, and it is even difficult for local plays to win across China given the sheer scale of the country.
Uber突破中国市场的难度非常高。交通运输是一个本土化程度很高的行业,对于如此辽阔的一个国家来说,即使是本土企业也难以在全国范围内保持领先。
But to give Uber credit, it has created a separate entity in China, a proof point that this is the company's number one priority in terms of growth and expansion.
不过值得称赞的一点是,Uber已经在中国成立了一家独立的分公司,这点证明了中国是Uber增长和扩张的最优先市场。
Already, Uber's three largest cities by rides volume worldwide are all located in China.
目前Uber在世界范围内载客量最大的三个城市都在中国。
Recent history has proven it is not a wise choice to bet against Uber, though its expansion into China will likely include lots of volatility, and they may eventually turn to a "Yahoo-Alibaba" model where they own a material stake in a regional player. Despite those hurdles, it is refreshing to see a multinational company going after the China opportunity with full determination and plenty of localized practices.
最近的事件表明Uber确实是一个不好惹的对手,不过它在中国的扩张还存在很多变数,他们可能最终会转变为"雅虎-阿里巴巴"的模式,也就是向本土的公司注资运营。尽管它需要面临诸多阻碍,但是看到这家跨国公司能够下定决心进入中国市场,而且付出了如此多的本地化努力也是让人感到高兴的。
Gaming With Twitch and Riot
游戏领域的Twitch和Riot
Gaming is another huge, global category that is finding new inroads into China.
游戏是另外一个在中国寻找新切入点的全球性领域。
In 2008, Tencent brought League Of Legends (LoL) to China, and they eventually acquired a majority stake in LoL's maker Riot Games in 2011. Since then, Tencent has helped turn LoL into the world's number one MMOG in China. To succeed in China, Riot picked a Chinese strategic partner to help it distribute and localize its product, and built up its own team in Shanghai, as well.
腾讯在2008年将《英雄联盟》带到了中国,它后来在2011年还购入了该游戏开发商Riot Games的大部分股份。从那以后,腾讯已经将《英雄联盟》打造成世界第一的大型多人网络游戏。为了在中国取得成功,Riot选择了一位中国的战略合作伙伴负责产品的分发和本地化工作,它还在上海成立了一支团队。
Now in 2015, Riot's knowledge of the Chinese online gaming market and the growing popularity of YY and QQ Talk in China led them to invest in Curse in San Francisco. By working with Tencent and making an investment in Curse, Riot may be in a better position to make a global platform play both in and beyond gaming.
到了2015年,Riot已经对中国网络游戏市场有了深入的认识,在了解到YY语音和QT语音在中国的流行之后,它决定投资位于旧金山的Curse。在经过与腾讯的合作和对Curse的投资以后,Riot 应该能够更好地将中国打造为一个全球性的游戏市场。
The world is simply changing so quickly, China has to change, too — and it is changing. The growing popularity of iPhones, Starbucks shops, Haagen-Dazs stores despite recent market volatility means there's enormous opportunity for non-Chinese companies to enter China now, and compete for the "Baifumei" segment of consumers with increasingly westernized tastes.
这个世界正处于迅速变化当中,中国也不得不作出改变——而且它已经开始改变。尽管现在的中国市场处于动荡之中,但是iPhone、星巴克和哈根达斯仍然能够得到越来越多中国人的欢迎,这就意味着外国公司现在还有很多可以进入中国的机会,争取喜好不断西方化的"白富美"消费群体 。
Specifically, first, China is enabling more commerce-driven apps and companies to succeed in the country, and it wants U.S. players to play by its rules in China; second, companies with globalized offerings will have an easier time in China, relative to those that do; and, third, new entrants that can smartly localize within China with strong local talent and investment partners will have a better chance to gain a foothold in the world's fastest growing consumer market.
现在已经有越来越多与商品消费相关的应用和公司在中国取得成功,而中国则希望美国企业能够按照中国的游戏规则进行经营;一些提供全球性产品的公司将会在中国有更好的发展;对于新兴的创业公司来说,如果它们能够做好中国的本地化工作,并吸引一些优秀的本土人才和投资伙伴的加入,它们将更有可能在这个世界发展最快的消费市场站稳脚跟。