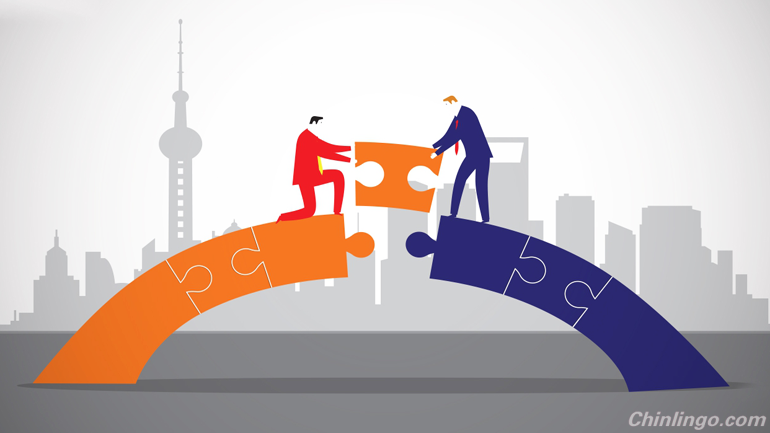 Even with its economic "slowdown," the Chinese economy will grow at least twice as fast as America's this year. By 2030, an estimated 326 million Chinese will enter the middle class. That's more than the entire population of the United States. And it's the key reason U.S. companies are rushing to crack the Chinese market.
即使增长"放慢",中国经济今年的增速仍至少是美国的两倍。到2030年,估计有3.26亿中国人将进入中产阶层。这个数字超过美国的总人口。而这就是美国公司争相打开中国市场的关键原因。
But success in China has proven elusive for even the shrewdest Western firms. Only by responding to the unique demands of Chinese consumers and availing the knowledge, insights and authority of local partners can Western businesses avoid the failure of their predecessors — and gain a secure foothold in the world's second-largest economy.
但事实证明,即便对最精明的西方公司来说,在中国取得成功依然是个令人困惑的谜题。只有针对中国消费者独特的需求和利用当地合作伙伴的学识、见解和权威,西方企业才能避免其前辈们的失败,并在这个世界第二大经济体站稳脚跟。
Home Depot learned the danger of ignoring the tastes of China's consumers the hard way. The firm opened 12 American-style warehouse stores in 2006. But it overestimated China's willingness to embrace the "do-it-yourself" culture that underpins demand for home-improvement products. Lackluster sales forced Home Depot to close its Chinese warehouses in 2012 and redirect its efforts towards specialty stores tailored to local tastes. The failed expansion cost the company $160 million.
美国家得宝公司就尝到了忽视中国消费者喜好的苦果。该公司2006年在华开了12家美式仓储式商店,但它过高地估计了中国接受"自己动手"文化的意愿,而这种文化是对其家装产品产生需求的基础。销售不佳迫使家得宝于2012年关闭了其在中国的仓储式商店,转向经营迎合当地喜好的特色商店。这次失败的扩张使该公司损失了1.6亿美元。
Apple, by contrast, has enjoyed stunning success in China. That's thanks largely to booming sales of the large-screen iPhone 6 Plus. Catering to Chinese consumers has paid off for Apple. The iPhone 6 Plus version accounts for nearly half of new iPhone 6 models sold in China — compared to just a quarter of those sold in the United States.
相比之下,苹果公司在中国获得了惊人的成功。这主要归功于大屏幕的iPhone 6 Plus手机的销售激增。迎合中国消费者让苹果公司得到了回报。iPhone 6 Plus几乎占了iPhone 6在中国销量的一半,而在美国仅占四分之一。
Adapting to cultural norms often requires trusting local partners with important decisions. Starbucks has heeded that lesson well. China is one of the company's fastest-growing markets, with some 1,500 stores in 90 cities. To adapt to each of China's regions, Starbucks joined forces with a number of local firms. Starbucks trusted its partners' first-hand knowledge of China's different regional cultures, and introduced diversified menu choices accordingly.
适应当地文化习惯往往需要在做出重要决定时信任当地合作伙伴。星巴克就很好地吸取了这方面教训。中国是该公司增长最快的市场之一,它在中国90个城市开设了约1500家连锁店。为了适应中国每个地区的情况,星巴克与很多当地公司联手。星巴克信任其合作伙伴对中国不同地域文化的第一手了解,并相应推出不同的菜单。
Groupon, by contrast, stands out as an example of what not to do. The online-deal website failed to take advantage of its Chinese e-commerce partner Tencent's pre-existing user base, knowledge of local consumer habits, and experienced staff. Groupon instead ran its Chinese business like an American offshoot. After three years of high employee dissatisfaction and little success gaining market share, Groupon pulled out of China in 2014.
Groupon团购网则是一个不入乡随俗的典型。这家网站没有利用好其中国电子商务合作伙伴腾讯已有的用户基础、对当地消费习惯的认识以及有经验的工作人员,反而像对其美国子公司一样经营其中国企业。由于员工非常不满,而且在争取市场份额方面没有建树,在经营3年后,Groupon于2014年撤出了中国。
As China's middle class continues to swell, its market will become ever-more attractive to American businesses. U.S. firms can succeed in China, but not without understanding Chinese consumers and investing authentically in local partners.
随着中国的中产阶级不断扩大,其市场对美国企业将变得更有吸引力。美国公司能够在中国获得成功,但不了解中国消费者以及不真正投资于当地合作伙伴是不行的。