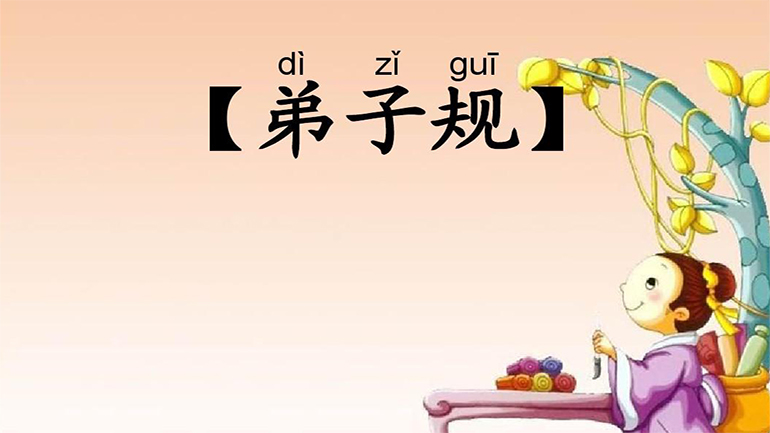 When Wang Chaoyun began looking for a kindergarten for her daughter, she had a choice of four in her neighborhood of low-rise concrete houses fringed by farmland on the edge of the central Chinese city of Wuhan. Three were private and one state-run.
当王朝云(音)开始为女儿选择幼儿园时,她有四个选择,其中三家是私立的,一家是公办的。她所在的慈惠街道位于中国武汉市的城乡接合带,旁边就是农田。
After visiting them all, she chose the smallest, private one, with the least impressive facilities. Her reason: It offered lessons in traditional Chinese culture, including classical texts once banned as feudal by the Communist Party.
经过一番考察后,她选择了最小的那家,它是私立的,设施最不起眼。她的理由是:这家幼儿园教国学,包括曾经作为封建糟粕被禁的经典读本。
"People of our generation did not study this at all, so I hope that the next generation can, and that I can learn a bit too," said Ms. Wang, who is 28 and works in a hotel near the Cihui neighborhood where she lives.
"我们这代人一点儿都没学过,我希望下一代能学,我也可以学一学。"王女士说。她今年28岁,在慈惠街道附近的一家酒店上班。
Many Chinese parents are making a similar choice—one reason the Party is now introducing traditional culture classes in state-run kindergartens and other levels of schooling, according to teachers and Chinese officials.
教师和政府官员表示,很多中国家长作出类似的选择,这是公办幼儿园及中小学现在推出传统文化课的原因之一。
The re-introduction of classical literature in China's education system is part of a broader push by President Xi Jinping to revive elements of traditional culture, especially Confucianism, as a new source of political legitimacy.
国家主席习近平推动振兴传统文化、尤其是儒学,中国教育体系重新引入经典文学是这项工作的一部分。
Ms. Wang, whose husband is a decorator, never completed her own secondary schooling. She now tries to study classical texts in breaks during the day, so she can help her daughter practice reciting them in the evening.
王女士的丈夫是装修工,她自己连中学都没念完。她现在常利用白天的空闲时间读国学经典,以便晚上辅导女儿背诵。
Recently, they've been studying the Di Zi Gui, or Standards for being a Good Pupil and Child, a 17th Century work based on Confucian teachings. The Di Zi Gui teaches, among other things, that children should respect and obey their parents and elder siblings, dress properly, be honest and dedicate themselves to their studies.
最近他们在学《弟子规》,它是17世纪根据孔子教诲编写的一部作品。《弟子规》的内容包括:小孩子应当尊敬和顺从长辈,着装得体,诚实守信,专心学习。
This emphasis on filial piety is especially appealing to Ms. Wang, a working mother who, like many Chinese parents, has little time to care for children during the day and relies on her own elderly mother for help.
王女士特别赞赏这种对孝道的强调。跟中国的很多父母一样,她是在职母亲,白天很少有时间照顾孩子,全靠年迈的母亲帮忙。
Ms. Wang says her daughter, Gao Xiaoyan, was rude to her grandmother and resentful of her younger brother until she went to the kindergarten two years ago. Since then, her behavior has improved, says Mr. Wang. "It's like she's older than four years old," she said.
她说,女儿高小燕(音)不听姥姥的话,也不喜欢弟弟,直到她两年前上了幼儿园。从那时起,她的行为举止逐渐转变,"看上去不止四岁。"
The kindergarten's teaching is based on the methods of Wang Tsai-Kuei, an educator from Taiwan who is a leading figure in a popular renaissance of traditional culture over the last decade.
幼儿园的教学基于台湾教育家王财贵的教育方法,他是过去十年里传统文化复兴的领军人物。
He teaches that getting children to recite and memorize Chinese classics in kindergarten helps to instill traditional Chinese values and improve their learning abilities — even if they don't understand the meaning at the time.
他认为,让孩子在幼儿园阶段背诵和记忆国学经典有助于灌输中国传统价值观和提高他们的学习能力——即使他们当时并不理解其中意思。
"What children learn affects them for their whole lives, as though it enters their bone marrow," Mr Wang says in a promotional video shown one recent morning to a group of mothers in a meeting hall next to local party offices in Cihui. "We must save our children, and save our nation."
前不久的一个上午,王财贵在慈惠街道党支部办公室旁边的会议室与一些母亲举行了座谈。在据此拍摄的宣传视频中,他说:"孩子们学到的东西会影响他们一生,就仿佛深入了他们的骨髓。必须拯救我们的孩子,拯救我们的民族。"
Though he's from Taiwan, a democratic island that China views as a rebel province, Mr. Wang's teachings are hugely popular on the mainland. His books and DVDs are widely available.
虽然王财贵来自台湾,他的教育方法在大陆备受欢迎。他的书作和DVD在很多地方有售。
His methods — or similar ones — have also been adopted in many private kindergartens, which according to official statistics accounted for about two-thirds of the 210,000 kindergartens in China in 2014.
他的方法或者其他类似方法在许多私立幼儿园也得到采用,而据官方统计,2014年,私立幼儿园在中国21万家幼儿园当中约占三分之二。
Chinese authorities tolerated the practice at first, without officially endorsing it, but are now actively encouraging it and introducing it in state-run kindergartens, as well as all schools.
大陆官方对于这种做法先是容许但未正式认可,如今则积极鼓励并把它引入公办幼儿园和所有中小学校。
A company in Wuhan that has designed courses and trained teachers for more than 500 traditional kindergartens.
武汉的一家公司设计课程为500多家传统幼儿园培训了老师。
"These schools are nurturing our future, our next generations," said He Yunfeng, the head of the local branch of the government-backed All China Women's Federation. "Traditional education is more about overall direction and personality development, not just reading and writing."
"这些学校培养的是我们的未来,我们的下一代。"当地妇联主席何云凤表示。"传统教育更注重总体方向和个性发展而不仅仅是读书写字。"