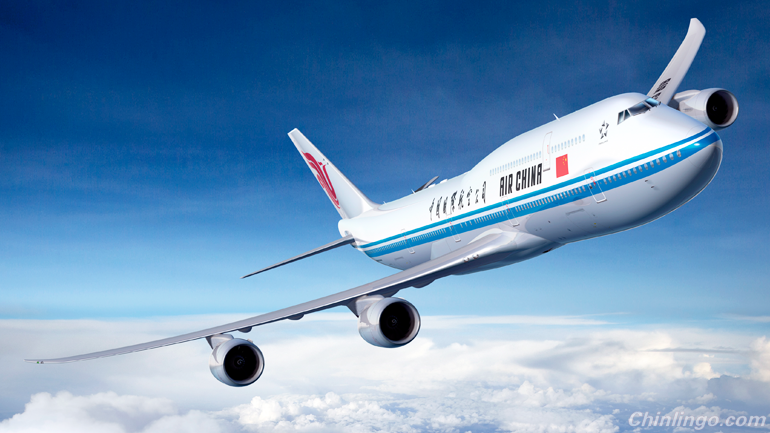 Facing severe pressure from state-subsidized foreign competitors and the end of federal export financing, Boeing has decided to throw in the towel. After a hundred years of producing its commercial aircraft exclusively in the U.S., the nation's largest exporter will build its first offshore aircraft plant in China.
在领取国家补贴的外国竞争者和联邦出口融资结束的巨大双重压力下,波音公司现在决定放弃原有经营策略。在过去的一百多年里,这家美国最大出口商的商用飞机生产都只在本土进行,但是现在,该公司决定将在中国设立首个海外飞机工厂。
The new plant will be a joint venture with a Chinese entity to install interiors and paint exteriors on 737 airliners, Boeing's popular single-aisle jetliner that competes with the Airbus A320. China's official Xinhua news agency reported yesterday the company has signed a huge deal for 300 737s with three Chinese companies, besting the record 250-plane deal that Airbus received for its A320 last month from low-cost Indian carrier IndiGo.
这家新工厂是波音与一家中国公司成立的合资企业,将负责为波音737客机安装内部设施和进行外部涂装。737客机是该公司深受欢迎的单通道客机,与空客集团的A320客机是竞争关系。中国官方媒体新华社9月22日报道称,波音公司与三家中国公司签署了300架737客机的大额订单,超过了空客集团在上个月与印度廉价航空公司IndiGo签订的250架A320客机订单的纪录。
Company insiders say the precise location of the new plant in China has not yet been decided, but it appears the uncertain fate of the U.S. Export-Import Bank figured in the decision to establish offshore production. All of the 737s airframes destined for China will still be built in Renton, Wash., at the plane's main assembly facility, and then finished at the new plant. But the relationship with China is likely to grow over time, because China, like Brazil, Canada, France, Germany, Japan and every other industrialized country assists plane exporters in securing financing.
据波音公司内部人士透露,在中国的这家新工厂的选址尚未确定,不过美国进出口银行前途未卜的命运似乎对波音在海外建厂的决定有一定影响。所有的737客机机身依然会在该公司位于华盛顿州伦顿的主要组装工厂建造,然后运往中国,在新工厂完成最后的工序。不过波音与中国的关系可能会随着时间的推移而进一步发展,因为中国像巴西、加拿大、法国、德国、日本和其他所有工业化国家一样,都会帮助飞机出口商获得融资。
China's rapid economic growth in recent years dictated that Boeing take steps to increase its presence there. The company estimates Chinese carriers will buy or lease 6300 commercial transports over the next 20 years, and 4800 of those will be single-aisle jetliners like the 737 and A320. Airbus began delivering A320s from a Chinese plant in 2009, and signed an agreement this summer to build a second such facility in the country. Boeing can't afford to be left behind in the trillion-dollar Chinese market, and the Beijing government has been eager to attract the kind of high-tech manufacturing its products entail.
中国近年来的快速经济增长对波音公司在中国设厂的举措起着决定性作用。据该公司估计,中国航空公司将在今后20年里购买或租赁6,300架商用飞机,其中4,800架将是波音737和空客A320这类单通道飞机。空客集团从2009年开始从一家中国工厂交付A320客机,并在今年夏天签署了协议,在中国建立第二家制造工厂。中国的商用飞机市场规模达到万亿美元级,波音公司无法承受在这样一个市场落在人后的后果,而中国政府则一直渴望吸引这类高科技企业在中国制造产品。
Boeing planes typically are more technologically advanced than those of its competitors, but they often cost more to buy than Airbus offerings even though they are more economical to operate across the lifetime of the aircraft. Federal export financing has been an important factor in sustaining Boeing's global market share, because with price-tags frequently exceeding $100 million per plane, they are among the world's most expensive types of capital equipment. Until recently, Boeing's plan had been to source 80% of its production inputs in the United States while selling 80% of its jetliners overseas, but the end of Ex-Im Bank financing appears to be causing a shift in strategy.
波音公司的飞机普遍比竞争对手的产品技术更先进,但是价格通常也比空客集团更昂贵,不过其在使用寿命期限内的运营成本更加经济合算。联邦出口融资一直是支撑波音公司全球市场份额的一个重要因素,因为每架波音飞机的售价通常超过1亿美元,是全世界最昂贵的资本设备之一。直到不久之前,波音公司还计划将80%的生产投入放在本土,而在海外销售80%的飞机,但是随着美国进出口银行融资的关闭,这家公司显然会受此影响而进行战略上的调整。
Boeing chairman James McNerney recently told a Washington gathering that the company may have made a mis-step in planning to do all of its aircraft production in the U.S., given the failure of Congress to reauthorize Ex-Im Bank.
波音公司董事长詹姆斯·迈克纳尼最近在华盛顿的会议上表示,美国国会没有对美国进出口银行进行重新授权,考虑到这一点,该公司将所有生产放在美国本土的计划也许是个错误。