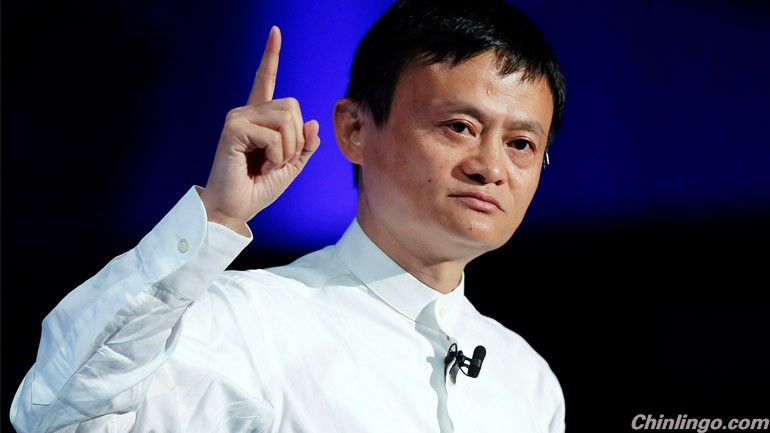 It is more difficult to spend money than to earn money, said Jack Ma, the founder and CEO of Alibaba Group, during a commencement speech.
钱太多也有会烦恼?那是一定的,起码阿里巴巴集团的CEO马云是这么想的,而且马云认为"花钱比挣钱难太多。"
Ma was invited to share his insights about charity with the first batch of students who will get Master Degree of Public Welfare years later from the Peking University.
据人民网报道,9月15日,马云受邀为北京大学公益管理硕士项目新生讲授开学第一课。
"Entrepreneurs should use money to invest in the first place," Ma said, "It is no good for entrepreneurs to donate money if they do not create more jobs and fortunes in the first place."After the massive Tianjin blasts on Aug. 12, 2015, Ma was under fire because he did not donate to the victims of the blasts.
马云表示,"企业家的第一责任应该是把钱花在投资、创造更多就业和财富上,如果不先把这个做好,就把钱捐出来,反而没好处。"
Netizens turned the weibo account of China's second richest man into a battlefield debating charity giving after other celebrities publicized their donations.
8月份,天津发生化学品爆炸,有网友在微博上留言,"逼迫"马云捐款。
In response to the netizens' questions, Ma said he was bothered when he owned more than 10 million yuan. "I have to take depreciation of the RMB and investment into account," Ma said, "If one has hundreds of million yuan, one should always bear in mind that such amounts of money do not belong to oneself but to the whole society. One should do the right thing to pay off the confidence from society."
对此,马云认为,"一个人有一两百万很幸福,这是你自己的钱,有一两千万时麻烦就来了,要考虑人民币贬值、投资的问题。当你有几个亿、几十亿时候,千万记住这不是你的钱,这是社会委托你进行投资,这是对你的信任,是一种担当和责任。"
China at present lacks infrastructure, legal systems and personnel nurturing system in the field of charity, said Ma in the speech.
同时,马云指出,中国的慈善缺乏基础设施、法律体系和人才培养,捐款要面对很多问题。