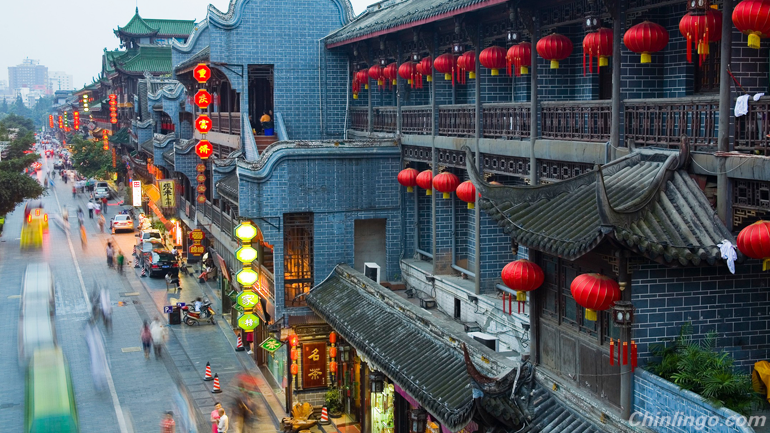 Chengdu has the most successful economy of any mainland Chinese city, a US-based think tank has concluded after looking at such factors as job growth, foreign investment and high-value-added industries.
一家总部位于美国的智库在对就业增长、外资以及高附加值产业进行评估后得出结论说,成都是经济最成功的中国内地城市。
Shanghai and Tianjin came second and third respectively, while Beijing landed hard in 13th place in the rankings by the Milken Institute.
根据米尔肯学会发布的排行榜,上海和天津分列第二和第三位,北京则仅排在第13位。
Chengdu, the capital of Sichuan province, was singled out for its "human capital, central government support, established industries in high-end aerospace and aircraft design, and a more recently developed electronics manufacturing sector", according to the institute.
该学会说,四川省省会成都之所以脱颖而出,是因为其"人力资本、中央政府扶持、高端航空航天和飞机设计等固有产业以及在近期得到发展的电子设备制造领域"。
The study pointed to two ways cities were developing on the mainland. In the case of Tianjin and Shanghai, the institute saw urbanisation, industrial clustering and infrastructure investment bolstering larger regional economies.
本项研究提出了内地城市发展的两种模式。该学会认为天津和上海这类城市见证了城市化、产业聚集以及基础设施投资对更广阔区域的经济起到了提振作用。
But the recent slowdown in economic growth "suggests that a new approach centring on technology, private investment, and consumption" would replace the previous strategy.
但是,经济增长最近的减速"说明一种以技术、私人投资和消费为中心的新途径"将取代此前的战略。
The study is the first time the institute has ranked mainland cities. It assessed 266 at the prefecture level and above and divided them into two categories – 34 first and second-tier cities, and the rest as third-tier cities.
本项研究是米尔肯学会首次对内地城市进行排名。它对266个地级及以上级城市进行了评估,并把它们分为两类——第一类包括34个一线和二线城市,第二类是余下的三线城市。
Instead of valuing projected economic growth, the report examined factors over different time periods, including job and wage growth, gross regional production, foreign direct investment and the strength of high-value-added industries.
该报告并不看重预期经济增长率,而是对不同时期的因素进行了考察。这些因素包括就业和工资增长、区域生产总值、外国直接投资以及高附加值产业的实力。
Chengdu, home of several respected universities, has emerged as a key economic growth engine in the mainland's southwest, enjoying lower labour costs.
成都拥有若干所受人尊敬的大学。它已经崛起为内地西南部一个关键的经济增长发动机,并拥有较低的人工成本。
Chongqing, which ranked ninth, stood along with Chengdu as the only two inland cities to make the top 10. Shenzhen, which has evolved from a low-cost manufacturing base to the country's information technology hub, came in just under the wire, taking the No 10 spot. In the ranking of third-tier cities, Jiangsu was home to seven of the top 10, with Suzhou taking the top spot.
重庆排在第9位,是除成都以外唯一进入前十名的内陆城市。深圳已经从一个低成本制造基地发展成为中国的信息技术中心。它排在第10位。在三线城市排行榜上,前十名中有七个都是江苏城市,苏州排名第一。
A strong transport network, including airports, highways and high-speed rail lines connecting cities throughout the Yangtze River Delta played a crucial role in the province's economic growth, the report said.
报告指出,包括机场、公路和连接整个长三角地区城市的高速铁路线在内的发达交通网在该省的经济发展中扮演了至关重要的角色。
PACK LEADERS
1 Chengdu, Sichuan
2 Shanghai
3 Tianjin
4 Dalian, Liaoning
5 Nanjing, Jiangsu
6 Hefei, Anhui
7 Xiamen, Fujian
8 Changchun, Jilin
9 Chongqing
10 Shenzhen, Guangdong