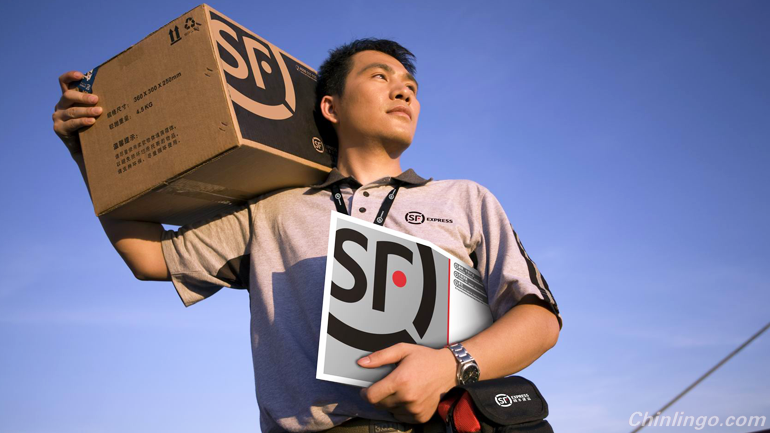 He Pengyuan, manager of a Beijing depot for courier group ZTO Express, strolls around his warehouse at 7.30am, checking packages, looking at his watch and absent mindedly introducing each of his about 30 couriers by referring to their home regions. "Hebei", "Guizhou", "Guizhou", "Sichuan", he says, going down the line.
早上7点半,中通快递北京一家网点的经理何鹏远来到仓库盘点快件。他看了看表,心不在焉地介绍着手下的30来个快递员。"河北"、"贵州"、"四川",他一一报出他们的家乡。
Mr He hails from China's southern region of Guizhou, with the lowest per capita income in the country, and says he would not be in business without fellow migrants. "China's rural labour force is a huge army that keeps advancing. They come to the cities and keep the cost of labour relatively low," he says.
何鹏远来自中国南部的贵州省,该省的人均收入在全国排名倒数。他说,如果没有这些农民工伙伴,他不会干这行。他说:"中国的农村劳动力是一支源源不断的大军。他们来到城里,使劳动力价格保持相对较低的水平。"
Despite recent slowing growth in the economy China's ecommerce boom has spawned thousands of courier firms.
尽管最近经济增速放缓,但中国的电子商务热潮已催生出数以千计的快递公司。
Mr He estimates that 70 per cent of the parcels the company delivers are packages ordered mainly via Taobao and Tmall, two websites owned by China's ecommerce juggernaut Alibaba. Alibaba and other ecommerce companies like JD.com have made billions from listings on Wall Street. But much of the value comes from the work of the couriers, whose cheap labour fuels these business models in China.
何鹏远估计,在该公司所送的包裹中有70%是在淘宝和天猫——中国电商巨鳄阿里巴巴公司旗下的购物网站——购买的商品。阿里巴巴和京东等电子商务公司已通过在美国上市筹集了数以十亿美元计的资金。但是,大量价值是快递员的劳动创造的,他们的廉价劳动力助推着中国的这些商业模式。
"Low logistics prices were not just vital for the early development of ecommerce, they were a matter of life and death," says Zhang Yi, head of Imedia, a Guangzhou-based consultancy.
总部设在广州的艾媒咨询集团的首席执行官张毅说:"在电子商务发展初期,物流成本低不仅至关重要,甚至可以说事关生死。"
Mr Zhang makes the analogy to Foxconn factory workers who build Apple's iPhones. "China's logistics companies are not just cheap. They are also efficient and fast," he says.
张毅将快递员与生产苹果手机的富士康公司的工人相提并论。他说:"中国的物流公司不仅廉价,而且高效快速。"
Ecommerce relies on these super-cheap delivery services. Delivering a package overnight in most locations costs Rmb10-13, about a tenth of the cost in the US, thanks to the 12-hour days worked by Mr He's couriers. The main beneficiaries are the rising middle class, which consumes the trappings of a much richer society at a fraction of the cost.
电子商务依赖于这些极其廉价的快递服务。多亏了何鹏远手下那些快递员每天12个小时的工作量,在大多数地区将一个快件隔夜送到目的地收费10元至13元人民币,大约是美国的十分之一,主要受益者是人数日增的中产阶层。