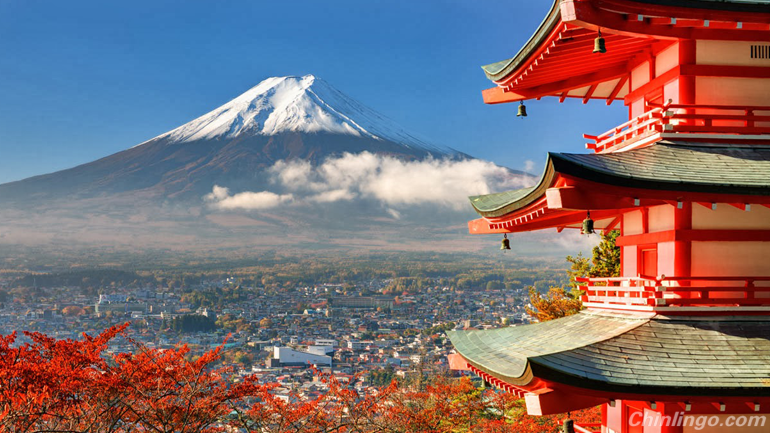 Thailand, Japan and Hong Kong became the most popular destinations for tourists from the Chinese mainland during the summer's peak tourism season because of the host destinations' new visa policies and favorable currency exchange rates.

在夏季旅游旺季,由于当地新签证政策以及有利的货币汇率,泰国,日本和香港成为最受大陆游客欢迎的旅游地。
According to a report released by tuniu.com, a Chinese online travel agency in Nanjing, outbound visits in July and August increased 380 percent compared with the same period last year.
据一家南京的中国在线旅行社,途牛网发布的报道,与去年同期相比,中国7月和8月海外访问增加380%。
Asian countries and regions still ranked as the most popular destinations of Chinese tourists. However, South Korea, which was the first choice of Chinese tourists in 2014, fell out of the top five.
亚洲国家及地区依旧是中国游客最青睐的旅行地。然而,作为2014年中国游客第一选择的韩国今年却跌出前五。
July and August are traditionally the peak summer vacation months and account for 35 percent of the total trips made abroad during the year, the China Tourism Academy said.
中国旅游研究院表示,每年7月和8月习惯上是暑期旅游旺季,占全年海外旅行总数的35%。
Italy is also among the popular choices during the summer break, thanks to the Expo 2015 in Milan, said Yan Xin, publicity officer of Ctrip, a Chinese online travel agency based in Shanghai.
暑期,由于2015米兰世博会,意大利也是最受欢迎的选择之一,携程网宣传主管严新说到,携程旅行网是一家位于上海的在线旅行社。
"Many tourists adjusted their European trips ahead of schedule because of the Milan Expo," Yan said. "The weakening euro also contributed to the growing number of trips to Italy, which increased more than 100 percent compared with the same period last year."
"由于米兰世博会,许多游客提前安排好自己的欧洲之行,"严新说到,"欧元疲软也使越来越多的人前往意大利旅行,与去年同期相比,今年旅游人数增加100%。"
The China outbound tourism development report published by the China Tourism Academy, said China continued to make rapid strides in the global tourism market, and is expected to see 16 percent more mainland tourists traveling overseas in 2015 than did so last year.
中国旅游研究院公布中国海外旅游发展报告显示,中国继续在全球旅游市场取得快速进步,预计2015年中国大陆游客海外旅游将比去年增长16%。
In 2014, about 70 percent of outbound tourists went to Hong Kong, Macao and Taiwan, which means that overseas tourism still has room to grow.
2014年,约70%境外游客选择了香港,澳门和台湾,这意味着海外旅游业还有发展空间。
The boom of overseas travel nevertheless faced limitations in the past. Now, thanks to simplified visa application processes and favorable currency exchange rates, the rapid growth will continue in the next decade.
尽管过去海外旅游热面临一些限制。但是现在,由于签证程序简化以及有利的货币汇率,未来几十年,旅游业将继续快速发展。