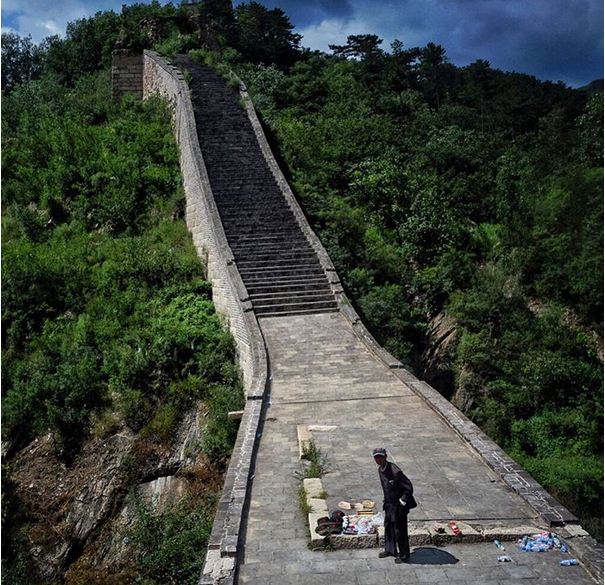 If you were raised outside of the country, you conjured images of men in uniform, a portrait of Mao, or factories belching smoke against a matte, gray sky. These are the visual shortcuts that tend to frame the "China story" in the foreign press — a window into life here, sure, but a rather narrow one.
如果你不是在中国长大的,那么你想象的中国可能是这样的:穿着制服的男人,毛泽东画像,或者冒着浓烟的工厂。这些是外国媒体在讲述"中国故事"时经常使用的视觉捷径——当然,这些是了解中国人生活的窗口,但只是一个非常狭窄的窗口。
The Eyes on China Project, a bold new collaboration between foreign and Chinese photographers, aims to broaden that view by bringing you photography, and photographers.
"观中国",这个项目是中外摄影师之间的大胆新合作,旨在拓展人们对中国的认识。
Founded by Kevin Frayer, who works for Getty Images, and Fred Dufour of Agence France-Presse, the group now includes more than 20 photographers, from across the country and around the world.
该项目是由盖帝图像有限公司的凯文•弗拉耶和法新社的弗雷德•杜富尔发起的,目前该组织有来自中国和世界各地的20多名摄影师。
In keeping with that ethos, the feed is something of a free-for-all: members add pictures when and how they wish, sharing whatever work they please. They post images from across the country, sharing outtakes from long-term personal projects, or scenes from daily life.
该项目免费面向所有人:成员可以随心所欲地添加图片,分享作品。他们贴出全国各地的图片,有的是个人长期项目的零散素材,有的是日常生活场景。
"Our goal is for this to be a broad and objective and view on a massive country," said Frayer.
弗拉耶说:"我们的目标是广泛客观展示这个大国。"
Contributors share work on big news stories such as the Tianjin blast and the military parade, but do so in interesting and unexpected ways, zooming in ona grieving mother, for instance, or showing us the marching soldiers through the eyes of a migrant worker.
投稿人分享重大新闻作品,例如天津爆炸和阅兵,但采用的是有趣且意想不到的方式,例如悲伤母亲的特写,或者透过农民工视角看正在行进的士兵。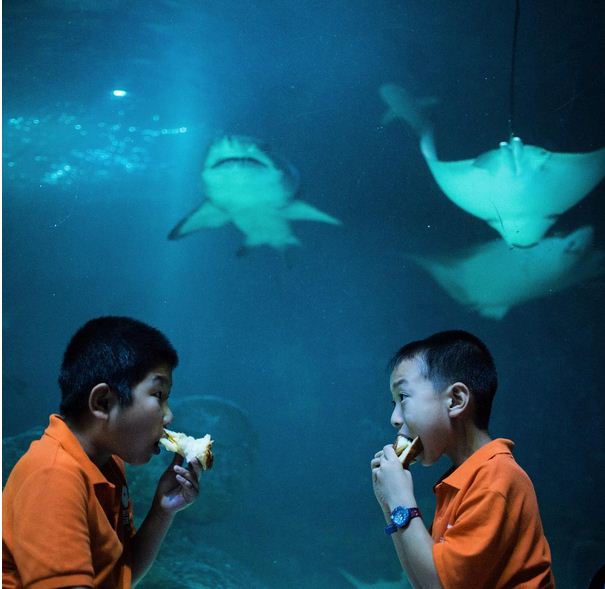 There are quiet moments, and quirky ones: A young man carrying a bouquet for his girlfriend, kids being kids.
有宁静的时刻,也有古怪的画面:小伙子拿着花准备送给女朋友,孩子的各种表情等。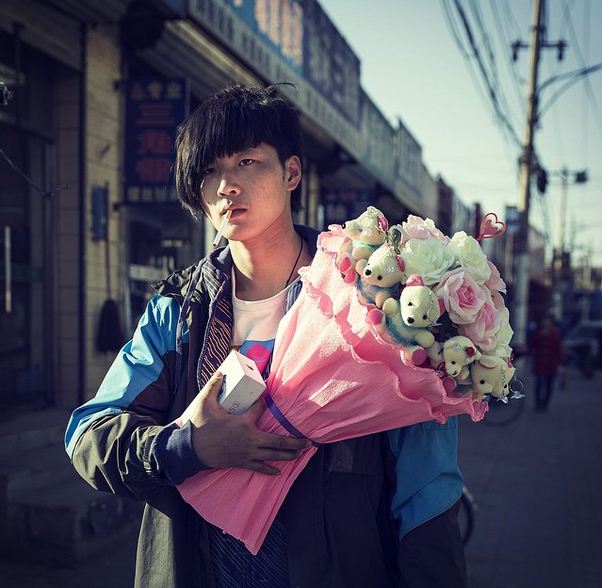 Zhang Lijie, who works at a Chinese magazine focused on disability issues, posts understated, intimate portraits that are part of her long-term projects on people with rare conditions, and those institutionalized because of mental health.
把镜头对向残疾人的张立洁贴出了朴素、私密的人物照片——这些照片是她关于罕见病患者的长期项目的一部分,以及因精神健康问题被收容之人的照片。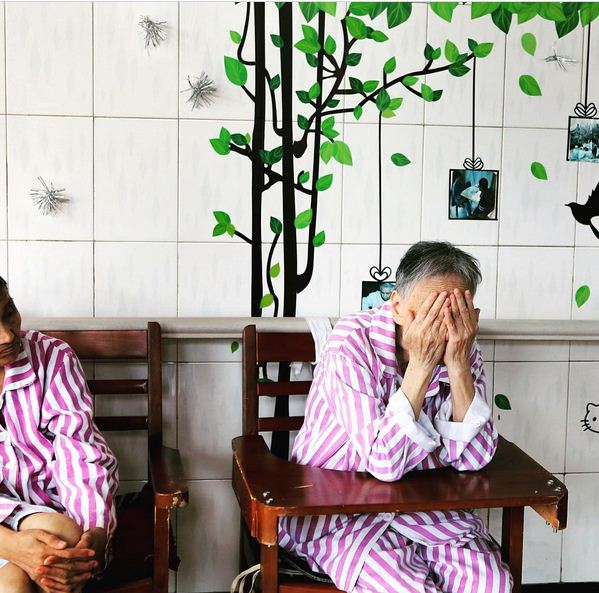 She she values the chance to share off-news stories. "You can express your personal ideas and opinions about something—that's much more interesting for me," she said.
张立洁很珍惜这次机会。她说:"你可以表达你个人关于某件事情的想法和意见,这一点对我来说是比较有意思的。"
She also appreciates the exposure. "It is not easy for anybody to get their work published," she said. "And for Chinese photographers, the language barrier can be huge."
她还称赞了这次活动。她说:"不是谁都能轻松发表自己的作品。对于中国摄影师来说,语言障碍可能会很大。"
To attract as wide an audience as possible, the Instagram feed is bilingual. The next step, Frayer said, is expanding into Chinese social media. The project just launched on Weibo, the Chinese microblogging site.
为了尽可能地吸引读者,instagram采用了双语推送的方式。弗拉耶说,下一步是扩展到中国社交媒体。该项目刚刚在微博上启动。
"If you publish picture of Chinese man in uniform and a red star, you get hundreds of likes, instantly," said Dufour. "If you try to make a picture with some ambiance, with something they don't expect, people look and 'say, "Oh is that China?"
杜富尔说:"如果你发表穿着制服的中国人和红星的照片,马上就能得到几百个赞。如果你贴出来带有某种氛围的照片,让读者意想不到的东西,人们就会说'那是中国吗?'"
And that, of course, is the point.
这就是意义所在。