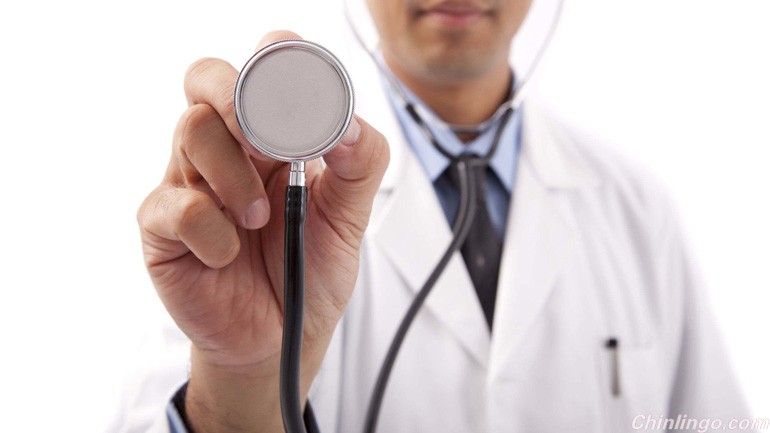 When I decided to move to China, finding a good health insurance was one of my first concerns, as I knew that, while in my country I was covered by the welfare system, in China I was on my own. This also applies for short-term travelers: unless you have international insurance, you won't be covered while traveling around Asia.
Why do I need an health insurance when I travel, study or work in China?
Health insurance isn't compulsory, so you can still travel or live in Asia without any insurance and hope to never get sick or have an accident. However I won't do it myself. It's too risky.
Chinese hospitals are business oriented and they won't help you unless you can pay cash in advance or they can verify that you're covered by an adequate medical insurance.
I repeat, if you can't pay nobody will help you. Also, the international hospitals in China (where doctors and nurses can speak English) are often more expensive than hospitals in the U.S.
Then,i suggest you get a quality travel or expat medical insurance (actually "travel" and "expat" insurance is usually the same; the only difference is the duration of the policy) before moving to China, Thailand or wherever you are going.
Hospitals in China
In China there are mainly two kinds of hospitals:
1) The public hospitals where nobody speaks English, and where you'll have to wait for ages, you won't have any privacy and where the hygienic conditions are somewhat dubious (there are exceptions but in this case the prices are usually higher).
2) The international hospitals, where doctors and nurses can speak English, the service is faster, you'll get privacy conditions similar to the ones that you find in the west and the overall hygienic conditions are usually better.
If you don't speak Mandarin, you want to end up in an international hospital, especially if you are seriously sick. Because of this, when in 2010 my former boss explained to me that I was going to get insurance that would only cover my expenses in a public hospital, I chose to purchase private insurance by myself.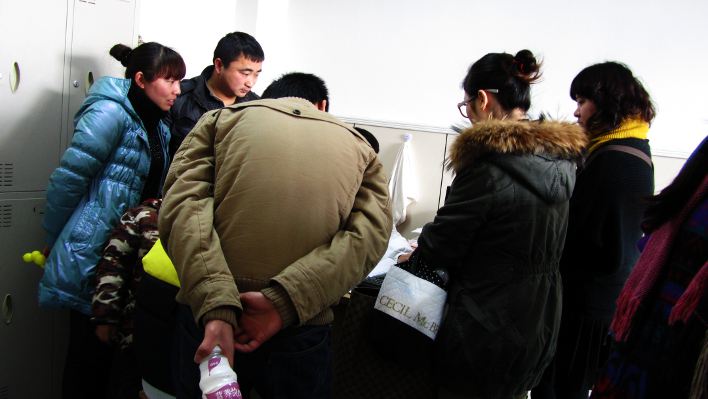 Privacy in China…
I took the above pic in one of the best public hospitals in Hangzhou (a metropolis neighboring Shanghai) in 2011: my girlfriend was discussing her case with a doctor and several patients gathered around her looking at her problem and even giving advice to the doctors regarding the treatment. I was amazed by the complete lack of privacy. Chinese people aren't bad. They just don't know what the word "privacy" means.
What insurance do we recommend?
We recommend World Nomads because it's quite flexible (you can choose the duration of your policy depending on whether you're an expat or a short-term traveler), it covers you almost worldwide (so you won't have to subscribe to a new policy if you live in China and decide to take an holiday in Thailand), you can buy it online even if you have already left your country, its price is quite cheap for the value it offers, it gets consistently good reviews and it comes recommended by Lonely Planet, Rough Guides and many more.
What does a good insurance should cover?
In my opinion, the basic requirement you should have is that your insurance covers you for medical expenses, hospitalization and treatments, medicines and emergency transport or repatriation.
Another important point is to make sure that the insurance covers you for personal liability. This means that if you hurt somebody, you can settle for a monetary compensation instead of going to jail. You don't want to pay the compensation yourself, do you?
Also, there are a lot of nice bonuses you can get such as trip cancellation or interruption reimbursement, extreme sports coverages, stolen or lost personal effects (luggage, laptop, camera, passport, etc.) reimbursement and so on.
Regardless of the insurance plan you choose, before purchasing it, I do recommend that you check by yourself what your policy will cover and what situations will be excluded by the coverage. Just to give some examples, if you're already sick before purchasing the insurance, you won't be covered for that particular sickness; and if you get drunk, start to punch people on the street and end up in jail, you'll be left on your own as well. Just read the policy before buying anything!
What should I do when I need medical assistance?
[Disclaimer: We don't work for an insurance company and these are just general guidelines. You should always talk with an operator of the insurance company from whom you purchased a policy in order to be sure of what to do].
First of all, I suggest you have your insurance provider's emergency phone number and policy number (you'll get the info as soon as you purchase a health insurance plan) in your phone contacts under the name "ICE health insurance". ICE is an acronym that stands for "In Case of Emergency." So, in the case you are the victim of a bad accident and you're unable to communicate properly, any doctor or paramedic should find it and call your insurance provider before making a move (unless they're retarded).
You should also keep this information in your wallet in the case you aren't carrying your phone at the moment of the accident. The best advice I can give you is to always carry a copy of your travel/expat insurance document (you'll receive it by email after you purchase the insurance) with you.
If you can call your insurance company yourself – for instance, in the case you're the victim of food poisoning – then do so before going to the hospital because, if you go to the "wrong" hospital, the insurance may not cover your expenses. Also, some hospitals will only accept cash.
It's not a big deal: just call an operator and tell them your name, policy number, the nature of your problem and any other useful information and they will re-direct you to the nearest hospital that accepts coverage by your insurance company.