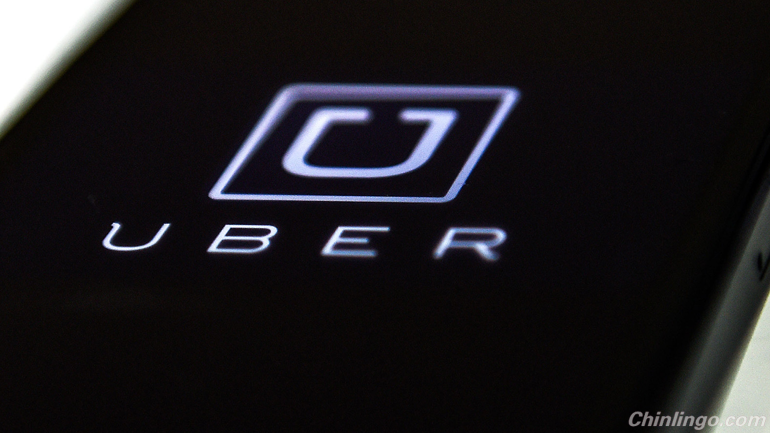 Three months ago, Uber made headlines by saying it would expand in 50 new Chinese cities in a year. On Tuesday, CEO Travis Kalanick doubled the stakes, saying that Uber now plans to enter 100 new Chinese cities in 12 months.
三个月前,优步曾宣布明年在华业务将新拓展至五十座城市,由此成为头条新闻。本周二,首席执行官特拉维斯·卡拉尼克加倍押注了:他表示优步现在计划在12个月内进入一百座新的中国城市。
Kalanick made his revised promise in Beijing at a conference hosted by Chinese Internet giant Baidu, the biggest investor in Uber's China unit.
卡拉尼克是在中国互联网巨头百度于北京召开的百度世界大会上作出他此番经过修正的承诺的。百度是优步中国的最大投资者。
The U.S. ride-hailing giant is pushing forward in China despite intense — and capital-heavy — competition from Didi Kuaidi, the homegrown, newly-merged company that has raised Uber-sized funds to hold on to its lead in China.
这家美国叫车应用巨头正在中国向前推进,尽管新近合并成立的中国本土打车应用滴滴快的发起了耗费大量资本的激烈竞争。为了保住自己在中国市场上占据的领先地位,滴滴快的已经募集了与优步募资规模相当的资金。
While Uber has reportedly raised $1.2 billion for its China efforts, Didi Kuaidi is close to raising $3 billion – it raised $2 billion in July and is closing in on an additional $1 billion, according to a source close to the effort.
据报道,优步已经为其中国公司募集了12亿美元,而滴滴快的的募资数额即将达到30亿美元。滴滴快的今年7月募集了20亿美元,而据知情人士透露,该公司即将再完成一轮10亿美元的募资。
Uber operates in close to 20 Chinese cities — far fewer than Didi Kuaidi, which is in 360 cities and had a two-year head start on the China market from its days as two competing rivals, Didi Dache and Kuaidi Dache. While the two started as taxi-hailing companies, Uber has always done private-car hails — though in recent months, Didi Kuaidi has prioritized its private-car products, which now account for almost half of its ride volume.
优步目前在中国近二十座城市里运营,这个数字远少于滴滴快的,后者目前在360座城市里运营,而且该公司从合并前作为两家竞争对手——滴滴打车和快的打车——独立运营的时候算起,在中国市场上占据比优步早两年的先机。滴滴和快的这两家公司最初都是出租车叫车服务公司,而优步始终从事专车叫车业务——不过最近几个月以来,滴滴快的已经优先发展专车业务,现在这部分业务已经在其出车总量中占到将近一半的份额。
It's unclear how much business there is for Uber outside of China's biggest cities, though Didi Kuaidi's path forward suggests there are significant gains to be made. Uber's current presence is top-heavy and pulls 88% of its business from its 10 biggest cities, according to a June report from RedTech Advisors. Didi Kuaidi, on the other hand, is more spread out: 50% of its business is from its top 10 cities.
目前还不清楚优步在中国几座最大城市之外可以拓展多少业务,不过滴滴快的的前进道路表明,优步存在很大的业务增长空间。据上海商业咨询机构睿析科技今年6月发布的一份报告显示,优步目前在中国的业务布局可谓是头重脚轻——88%的业务来自于其在华发展最好的十大城市。另一方面,滴滴快的的业务布局更加分散:50%的业务来自于其发展最好的十大城市。
Uber, which has rolled over governments and taxi lobbies in most of the 60 countries where it operates, can no longer play the scrappy role — except in places like China and India, where it has promised to invest billions of dollars and faces competition from strong local players determined to win on their home turf. There, Kalanick can still get the thrill of being the underdog.
优步目前在六十个国家和地区运营,该公司已在其中大部分国家和地区打败了当地的政府及出租车行业游说团体,但该公司再也不能采取好斗的姿态——除了在诸如中国和印度等国家或地区之外。在中国和印度,优步已经承诺投资数十亿美元,而且还面临着来自决心在本国市场上获胜的本土强劲企业的激烈竞争。在那里,卡拉尼克仍然可以获得居于劣势所带来的兴奋感。