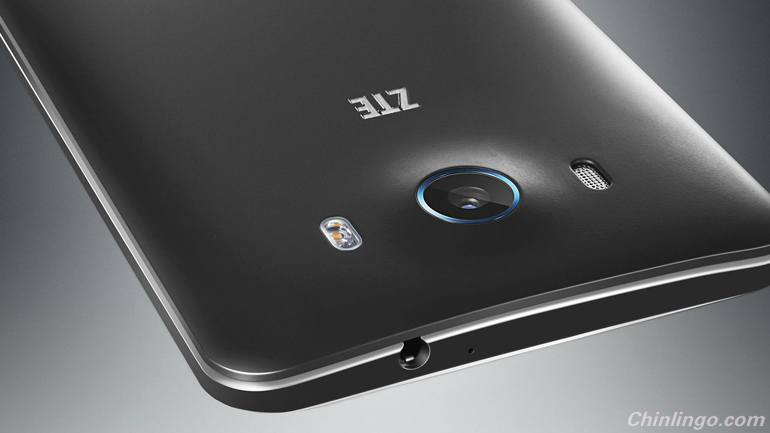 In U.S. it is difficult for a tech foreigner to make its name in the presence of giants like Apple, LG and Samsung. Yet there is a name ZTE which is slowly trending in the U.S. market with its cheaper handsets.
美国智能机市场竞争激烈,面对苹果公司,LG通讯以及三星的主导地位,外来竞争者很难占据一席之地。但来自中国的中兴通讯凭借其低价手机开始在美国智能机市场中稳步崛起。
ZTE started its campaign in U.S. about 3 years ago with high hopes. ZTE started marketing its cheaper phones through small carriers like MetroPCS, launched some of its prepaid phones in bigger carriers' stores and expanded from there. Its products are also available through the platform of Wal-Mart, Target, and Best Buy.
中兴通讯承载着厚望于3年前开始在了在美国的竞赛。中兴最开始通过MetroPCS这样的小型运营商推销其低价手机,并且在大型运营商的商铺中发售了部分预付款手机,与此同时拓展其业务。中兴的产品在沃尔玛、塔基特以及百思买等平台上均有售点。
After receiving a driving response from U.S. audience ZTE starts selling its devices through the bigger platforms like AT&T, Sprint, or T-Mobile. ZTE Maven, a cheaper phone whose features lays in-between iPhone 5 and iPhone 6, currently available through the platform of AT&T is trending fast. This isn't the first cheaper handset which comes from the home of ZTE. Seeing its popularity of affordable phones ZTE has also launched other lower priced smaller prepaid smartphones for just $30.
在美国取得一定反响后,中兴通讯开始在如AT&T、Sprint以及T-Mobile等更大的平台上推销其产品。最近中兴通讯推出Maven手机,这是一款性能介于iphone5与iphone6之间的低价手机,近日在AT&T平台上开始销售。这并不是第一款中兴发售的低价手机。看到廉价手机受到欢迎,中兴通讯决定以30美元的低价发售其它预付款手机。
ZTE holds the 8 percent of the U.S. smartphone market in the second quarter of the 2015 compared to 4.2 percent in a year earlier period, based on the IDC reports. This puts the firm among the U.S. four largest smartphone companies regarding smartphone sales. "We came from nowhere, and now we are a solid force," says Lixin Cheng, head of ZTE's U.S.. operations.
IDC公布的报告中显示,中兴通讯在2015年第二季度中掌握了美国手机市场的8%,而2014年同期则为4.2%。这使得该通讯成为美国智能机销售的前四名。中兴通讯美国地区CEO程立新表示:"我们从前是无名之辈,但是现在我们拥有强大的力量。"
The firm has transformed itself from a networking equipment maker firm to smartphone maker in the U.S., as the firm is best known for supplying network routers and switches for mobile operators. The reason behind its transition is its shrinking networking business since 2012. While the ZTE has been hardly recognized as a smartphone company in its home market China, the firm is doing much better in U.S. than other Chinese pioneers like Lenovo and Huawei. Chinese smartphone market dominator, Xiaomi, hasn't yet stepped in U.S..
中兴通讯在美国完成了从网络设备制造商到智能机制造商的转型,公司从前是以路由器以及移动通讯公司转换器的制造而出名的。而其业务转型的内在原因是2012年互联网事业的萎缩。但中兴通讯在本国——中国市场中很少被视为智能机制造商。中兴在美国的发展比其他中国先驱企业如联想与华为的发展更加快。而中国的主导手机生产商小米企业未进军美国。