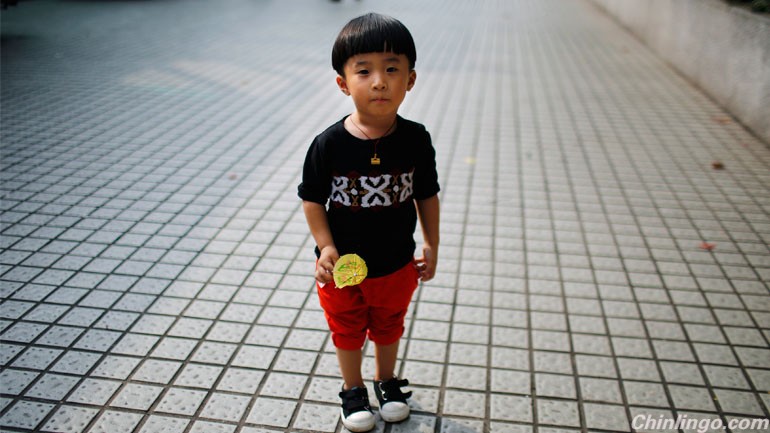 When the Chinese writer Xinran set out to interview China's first generation of only children, she did not know what she would find. The results were startling: she encountered young adults who had been cosseted into helplessness, struggling with the world outside the cocoon, angry and alienated from the older generations who had invested all their hopes and fears in them. Others complained of neglect by parents who were consumed by the struggle to make money in China's boom years, and who felt little emotional connection to their parents.
当中国作家薛欣然刚开始采访中国第一代独生子女的时候,她没有料到自己会有什么发现。结果令人震惊:她遇到的是这样一些年轻的成年人,他们由于自幼娇生惯养而无法自立,与"茧"外的世界格格不入,对把自己所有的希望和恐惧灌输到子女身上的父辈感到愤怒和无法亲近。其他人则抱怨受到父母的忽视。这些父母把时间和精力全部花在努力在中国的繁荣年景里挣钱上,并且与自己的父母几乎没有情感联系。
It was not a scientific survey, and Xinran does not claim to encompass all the unintended consequences of 35 years of the world's most draconian and brutally enforced family planning policy. The social and economic impacts are well documented: the world's most rapidly ageing population, a growing labour shortage, a heavy and unfunded pension burden, an unknown number of undocumented "illegal" children and a gender imbalance of at least 35 million missing women, are the result of selective abortion and infanticide by a population that relied on male children for support in old age and to fulfil the obligation of continuing the line.
这不是一项科学调查,薛欣然也没有说过它涵盖了这项实施了35年的计划生育政策所造成的所有不经意的后果。它造成的社会和经济影响得到了很好的记录:世界上人数增长最快的老龄群体,日益严重的劳动力短缺,沉重和得不到资金支持的养老金负担,人数未知、未登记在册的"私生子女",有着至少3500万女性缺口的性别失衡局面。这些都是依赖男孩养老和传宗接代的中国国民所做出的选择性流产和杀婴行为的后果。
But in the decades since, China has changed beyond recognition. For thousands of years the family was so central that its importance is embedded in the language. Chinese boasts words that cover every shade and nuance of family relationships because those relationships were the foundation of the culture. Now it is a vast laboratory of social, cultural and psychological rupture, with nearly two generations of atomised individuals with no siblings, no cousins, no aunts or uncles.
今天的中国已经变得面目全非。几千年来,家庭都处在极其核心的地位,以至它的重要性深深扎根在语言中。中国人号称自己的语汇涵盖了家庭关系的所有边边角角,因为这些关系构成中国文化的基础。现在,中国是充斥着社会、文化和心理裂痕的一个巨大实验室,有近两代的"社会原子化"个体没有亲生兄弟姐妹和表兄弟姐妹,也没有姨母或叔父。
The irony is that the economic and social changes unleashed at the same time as a result of Deng Xiaoping's economic reforms and the opening up of China might have produced a more balanced and less traumatic slowing of population growth without coercion. When the one-child policy was launched, most Chinese lived on the land. A peasant family lives by manual labour and sees children, especially males, as a necessary pair of hands and a hedge against poverty in old age. But the rapid industrialisation and urbanisation that Deng's reforms set in train drew that rural population to city building sites and urban factories until, in 2012, China crossed the historic threshold of a majority urban population.
改革开放政策所带来的经济和社会变革原本或许能在不采取强制手段的情况下让人口增速以更平衡和不那么痛苦的方式放慢。独生子女政策出台时,大多数中国人还是靠土地生活。农民家庭以手工劳作为生,他们把孩子、特别是男孩视作必要的帮手和防止老年时受穷的保险。但是,改革所导致的快速工业化和城市化吸引这些农村人口来到城市的建筑工地和工厂,直到中国在2012年实现了城市人口占多数的历史性跨越。
For a low-wage couple struggling to make a living in the city, dependents are a liability: they cannot contribute financially and they create secondary expenses of extra housing, educational, care and health needs. Such couples tend to limit the size of their families without coercion, if they can.
对于在城市里艰难谋生的低收入夫妇来说,指望他们养活的人是负担:他们无法对家庭收入作出贡献,而且增加了房费、教育和医疗保健费用等次级开销。如果可以的话,此类夫妇往往会通过强制手段来限制家庭的规模。
Now the impact of the one-child policy is forcing a progressive relaxation: non-Han Chinese families have always had the much resented privilege of larger families; last year Han couples who themselves were single children were allowed to have two; couples whose first child is a girl could try again. But relaxation has not brought the surge in births that the government anticipated, and it may be that something fundamental has changed.
现在,独生子女政策带来的影响正迫使政府逐步放宽限制:去年,双方都是独生子女的汉族夫妇获准生育二胎。但是,政策放宽并未带来政府预期的生育率激增,或许某种根本性的东西已经改变。
In today's China, many struggling urban couples will stick with one; others, like some in Xinran's sample, are no longer imprinted with the imperative of family continuity, and will choose to have none. If the government wants to encourage more births, it might be better advised to end controls entirely – to get out of the bedrooms of China and let the people choose. A few might want to have six children. Most will not.
在今天的中国,许多艰苦打拼的城市夫妇将继续不要二胎;其他人,比如说像薛欣然抽样调查的一些人,将选择不生小孩。如果政府希望鼓励人们多生多育,那它最好彻底结束管制——离开国民的卧室,让他们自己决定。不排除有少量人会想要六个孩子,但大多数人不会。