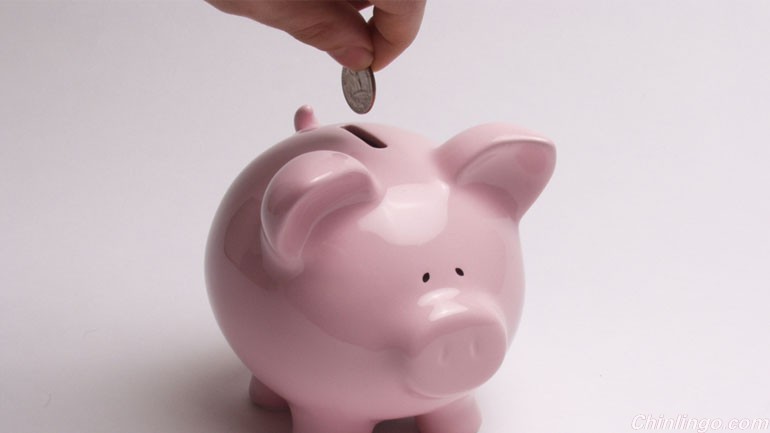 My very Chinese Malaysian wife saves string. She saves practically everything that comes into the house that can be used again, but the string is notable because it comes from the small bags in which Kuala Lumpur's roadside mamak stalls serve drinks — takeaway cups at a fraction of the cost of the ones used by companies such as Starbucks.
我妻子是华人特质非常明显的马来西亚华人。她囤绳子。实际上,任何进了我们家门、可以再利用的东西她都会囤,但是这种绳子特别显眼,因为它是吉隆坡街头嘛嘛档(mamak stalls,是马来西亚印度裔穆斯林经营的小摊——译者注)用来扎外带饮料袋的——这种外带包装的成本只是星巴克(Starbucks)等公司使用的外带纸杯的一个零头。
A hawker pours your drink into the bag, knots a top corner, inserts a straw, pulls a loop of string around it all, and you're good to go. You can hang five from one finger and not spill a drop on your way to the office. I needed a little string to stake some tomato plants recently and she pointed me to a bunch of loops hanging in the kitchen. It has taken some cajoling to get her to throw away the straws and bags themselves.
小贩会把饮料倒入袋子里,把袋口打个结,插根吸管,再在袋口系上绳子,然后你就可以放心地带走了。你可以一根手指挂上5袋饮料,一路带去办公室,一滴都不会洒。不久前我需要一根细绳给番茄搭架绑蔓,妻子就给我指了指厨房挂着的一把绳圈。我连哄带骗才说服她把吸管和袋子扔掉了。
Though generous with family and friends, she will push a cart full of groceries to the other end of a mall to save 5 cents on two litres of milk. When buying a pen, she gives me the evil eye for being slow to whip out my loyalty card for the points. Our sons might be outgrowing their school uniforms, but they will wait until the next year for new ones.
尽管对家人和朋友很大方,我妻子会为了省5分钱,推着满满一购物车的食品杂货走到商场另一头买两升牛奶。买一支笔的时候,因为我报出会员卡(可积分)号的速度慢了点,她就横了我一眼。儿子们长高了,校服可能有点小了,但他们得等到下一年才能穿上新的。
That is the frugal culture prevalent in the Chinese diaspora across east Asia, and it stems from the historical need to be secure in later years. Americans will pick up a $3 coffee each morning whether they are going to work or to the unemployment office. Chinese won't.
这就是东亚各地华人中普遍存在的节约文化,这种文化源于一种历史悠久的需求:晚年有保障。美国人每天早上都会买一杯3美元的咖啡,无论他们是要去工作还是要去失业办公室。中国人不会这样。
China has nothing like the west's social security systems. If you are lucky, the one child you have is a son — for whose education you will have saved up — because you can move in with him and his family when he has his own home. (If you are really lucky, your daughter-in-law will like you.) If you are not lucky, your daughter — for whose education you also saved up — becomes someone else's daughter-in-law, and you're on your own. You probably do not have a company pension; but you would not be living large on it, or on what the government might give you, anyway.
中国根本没有能和西方社会保障体系相提并论的制度。如果你够幸运,你唯一的孩子是个儿子——你必须存钱供他念书——你可以在他组建自己的家庭后搬去和他及他的家人一起住。(如果你真正幸运的话,你的儿媳还会喜欢你。)如果你不走运,只有个女儿——你也得存钱供她念书——以后变成别人家儿媳,你就得靠自己了。你很可能没有企业养老金;不过反正靠企业养老金或者可能有的政府养老金,你也不会过得很宽裕。
You have saved your whole life, as your parents and their parents taught you, and as you teach your own child and grandchild. It was never about having the most toys or about winning; it was about your old-age health, and maybe a place with indoor plumbing. The 600m Chinese who live on a few dollars a day are just a statistical concept to westerners, but they are family to the country's emerging middle class.
你一辈子都在存钱,你父母和你父母的父母是这么教育你的,你也是这么教育你的孩子和你孩子的孩子的。这根本无关于拥有最多的玩具,或者赢;而是关乎你晚年的健康,或许也关乎一个装有室内水管的容身之所。有6亿中国人每天靠几美元维持生活,这些人对西方人而言只是统计学概念上的存在,但他们却是中国新兴中产阶级的家人。
Changing this culture from saving to consuming was never going to be easy, and was never going to be accomplished by government prodding. Sure, China's millions of newly prosperous are happy to consume — conspicuously — but not because the state says so. They are a small percentage of the population anyway, and there is a limit to the macroeconomic impact of even their spending. For everyone else, it will take a confidence in Beijing that has been greatly shaken recently, if it ever existed, by the failure of one state intervention after another to put paid to stock market volatility. Good luck with that.
把这种文化从储蓄转向消费绝非易事,政府的敦促也绝对无法完成这个目标。的确,数百万中国新富人群很乐意(炫耀性)消费,但这不是因为政府的号召。他们反正也只在总人口中占很小的比例,并且即使是他们这样的支出,对宏观经济造成的影响也是有限的。其他所有人则需要对政府抱有信心才会消费,这种信心就算曾经真的存在过,政府为终结股市波动采取的一次又一次干预都以失败而告终,也已极大地动摇了人们的信心。祝他们好运吧。
Even living in a controlled society driven by propaganda, Chinese people know state-issued reports are often not accurate, that ghost cities are not productive, that the crackdown on corruption feels cynical, and that massive government lending for infrastructure cannot be good. Now they have learnt how markets work, and that Beijing cannot really control them, the hard way.
即使生活在一个由宣传推动、受到管控的社会,中国人也知道政府发布的报道通常并不准确,"鬼城"是没有益处的,打击腐败感觉上是可疑的,政府大量借贷用于基础设施建设不可能是好事。如今他们付出惨痛的教训之后,懂得了市场是如何运作的,也明白了北京方面无法真正控制市场。
Millions of Chinese are thought to have opened new trading accounts — and lost hundreds of billions of dollars — this year heeding the government's sweet talk about good times ahead in the stock market. This week's devaluation of the renminbi is more bad news. You think a few per cent is small change? My wife stocked up on groceries in March before Malaysia's six per cent sales tax kicked in on April 1. So did most of her friends. So did most of Malaysia, if local retailers are to be believed.
据悉,今年有数百万中国人听信政府描绘股市光明前景的花言巧语,新开立了股票交易账户,损失了数千亿美元。近期人民币贬值又是一个坏消息。你以为百分之几只是小数目?我妻子在马来西亚4月1日开征6%销售税之前的一个月里,囤积了很多食品杂货。她的大多数朋友也这么干了。如果当地零售商的说法可信的话,大多数马来西亚人都这么干了。
For Chinese saving to send a child to a western university, worrying about how many renminbi you will need to buy dollars or pounds when that day arrives does not make you want to buy a new iPhone today. My wife had to change universities in the US when the ringgit tanked in 1997. Plenty of Chinese people around Asia had similar experiences.
正在为送孩子去西方的大学留学存钱的中国人,如果吃不准那一天到来的时候需要花多少人民币去换美元或者英镑,今天是不会想买新款iPhone的。1997年林吉特(马来西亚货币——编者注)重挫的时候,我妻子不得不转去另一所美国大学。亚洲很多华人都有过类似的经历。
Beijing's recent financial market moves, which seem more desperate than wise, will not convince more citizens to spend at Starbucks instead of mamak stalls. Nor will a less certain future stop China turning into a consumer society. Centuries of sensible frugality will do that. Either way, it will take more than a few years of state prodding and propaganda. So don't hold your breath — and, if the economic engine that has driven much of the world's growth in the past two decades keeps sputtering, you may want to save string.
北京方面最近在金融市场上的举措看上去非但不太明智,反而显得绝望。这些举措不会说服更多居民在星巴克、而非路边小摊消费。一个更不确定的未来也不会阻止中国变成一个消费社会。数个世纪以来的理性节约才是阻力。不论如何,这种转变仅凭政府几年时间的敦促和宣传是无法实现的。因此,别期望会有奇迹——而且,如果这个过去20年为世界增长提供了大部分动力的经济引擎继续发出异响,你囤点绳子可能比较好。