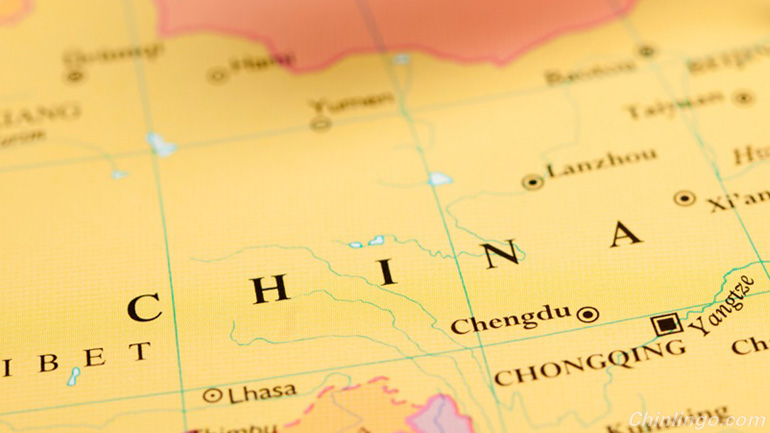 When I first started going to China twenty plus years ago it was mysterious and even felt ancient. There were more bikes and horses than autos and trains. It was a nation becoming, emerging, and figuring out what role it wanted to take on the world stage. This narrative is still in play.
20多年前我第一次去中国,感觉这是个神秘甚至古老的国家。当时,那里自行车和马车多,汽车和火车少。这个国家在变化、兴起,摸索在世界舞台的定位,至今仍是如此。
I have to admit I have respect for the Chinese leadership given their embrace of the market economy. The market economy embraced by the Chinese government was a bold strategic step and their economy proved to be quite resilient and ready to embrace the challenges of a complex and uncertain future. I do not think anyone, including the Chinese leadership, that thinks managing the second largest economy is a sure thing or predictable. We shall see if Beijing works out the growing pains. This is not easy to manage, but I am betting they will.
我不得不承认,中国领导层拥抱市场经济的做法值得称道,这是大胆的战略性一步。事实证明,他们经济的适应力很强、时刻面向未来,准备迎接复杂、不确定的种种挑战。没人(包括中国领导层)会认为管理第二大经济体是有十足把握或可预测的。我们将看到,北京能否应对成长的痛苦。这个任务不容易,但我打赌他们能。
China is a Startup Nation. In fact, it's the biggest startup the world has ever seen. This means the economic model, the management, the laws, the customers/citizens are all part of an exciting new economy, society, and culture. China is inventing China. The sheer size of this Startup Nation and the challenges they face will mean many more ups and downs. China as a Startup Nation is what startup companies tend to be — disruptive, bold and unpredictable. Nations — like startup companies — face great risk as well, learn much, and have to deal with large and drastic changes in the marketplace.
中国是一个新创国家。事实上,它是世界上最大的"新创企业"。这意味着其经济模式、管理、法律、顾客,都是一个激动人心的崭新经济、社会和文化的一部分。中国正在"创造中国"。这个新创国家很大,面临的挑战很多,这意味着会遇到更多波折。它具有新创公司的通常特点:破坏性、大胆和不可预测。同时它也像新创公司一样面临巨大风险、接受很多教训,必须应对市场的大变动。
China is attempting to accomplish in a generation what the United States accomplished in five generations. The complete transformation of China from a mostly agrarian society to embrace industrialism has in less than twenty years been remarkable. The budding of the Innovation Economy is now emerging next. But there are headwinds coming that we should all prepare for.
中国想要在一代人时间里做成美国5代人完成的事。这个国家不到20年就从以农业为主的社会转变为拥抱工业化,这确实非同凡响。接下来,创新经济会发芽生长,但也会有种种阻碍。
There are five key trends that if led by China, could make the transformation into a prosperous future. China could be moving from the Startup Nation stage to something more mature and stable.
若中国引领以下5种趋势,便会有个繁荣未来,从新创阶段上升变得更加成熟稳定。
Trend 1: Build Confidence in the Global Investment Community
一、建立全球投资界的信心
China should increase its relationships with the global business community and cure outstanding issues that impede investment in China.
中国应增进与全球企业界的关系,消除有碍在华投资的突出问题。
Trend 2: Resolving Peacefully Regional Security Future Risks
二、和平解决未来地区安全风险
It does little to attract investment and increase growth and trade in the Asia region, when uncertainty and security disputes increase tensions between China and its neighbors.
若不确定性和安全争端导致中国与邻国紧张上升,就不会吸引来投资和促进亚洲地区的增长及贸易。
Trend 3: Phase Out Cyber-Hacking
三、逐步消除网络攻击
China has to decide if it actually makes any sense to continue the large-scale hacking programs. It needs to respect intellectual property.
中国要确定,继续大规模的网络攻击是否有意义。中国人需要更加尊重知识产权。
Trend 4: Embrace the Clean Energy Cities of the Future
四、拥抱未来清洁能源城市
China will be building the next 100 megacities over the next decades. Essential to this task is for China to embrace a non-polluting future for China.
今后几十年,中国将兴建100个大城市。因此,创造非污染的未来很重要。
Trend 5: Create an Innovation Economy and an Entrepreneur Culture
五、打造创新经济和企业家文化
Entirely new business creation can accelerate China's growth from investing in innovation.
全新企业创建将加速中国的创新投资增长。