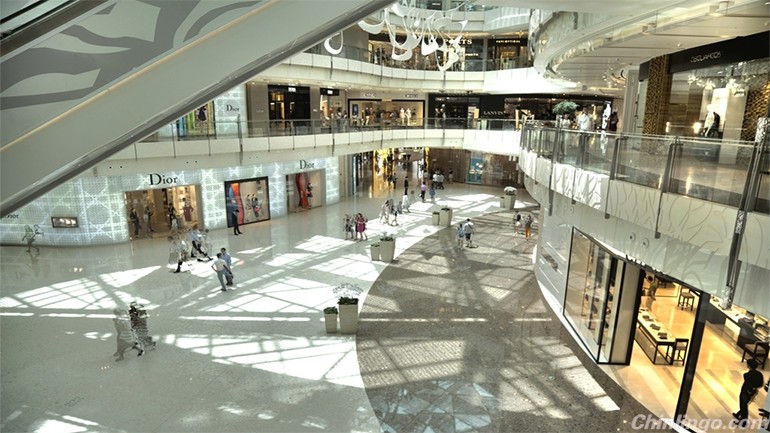 Beijing is encouraging Chinese employers to give workers half a day paid leave on summer Fridays to help boost tourism and bolster flagging economic growth.
北京正鼓励中国的用人单位在夏季的周五下午让职工带薪休假,帮助促进旅游业,支持日益乏力的经济增长。
China's State Council, or Cabinet, unveiled recommendations on Tuesday for everything from building more cruise ship ports and recreational vehicle campgrounds, to improving the odour of public toilets and the availability of wifi at tourist spots.
中国国务院11日宣布了多条建议,从建设邮轮港口和景点停车位,到改善旅游厕所气味以及在景区提供免费无线网络。
Ten new ports for cruise ships will be constructed by 2020 and state companies will be encouraged to build vacation boats to spur growth, the State Council said in an online statement. In addition, 57,000 toilet facilities for tourists will be built or renovated in the next three years, it said.
国务院在声明中说,全国到2020年将建成10个邮轮始发港,并鼓励企业建造大型游船等旅游装备。该声明还说,将用三年时间新建和改扩建5.7万座旅游厕所。
China is battling serious and sometimes dangerous overcrowding at domestic tourist destinations, as the growth of the local middle class and rising affluence has led to an explosion in domestic travel in recent years. Beijing has responded by trying to pressure local employers to offer paid leave, outside national holidays like the week long lunar new year and upcoming national day holidays, when the country's tourism infrastructure is seriously overburdened.
随着国内旅游业近年来快速增长,中国正努力解决国内旅游景点过度拥挤的问题。在中国的旅游基础设施严重超负荷运转之时,除了春节和国庆假期这样的全国法定节假日外,北京试图通过向用人单位施压令其提供带薪休假来应对这一问题。
Up to now, China has had little or no tradition of the "weekend break" common in many Western countries, with many Chinese able to travel only during long public holidays.
直至现在,中国几乎没有"周末度假"的传统,而这在许多西方国家中很常见。很多中国人只有在较长的公共假日才旅游。
"These measures can help employees use their vacation time to travel more flexibly and avoid the peak travelling season, which would greatly ease the pressure on the transportation, tourism, commercial and catering sectors," the official China Daily newspaper quotes Wu Wenxue, deputy head of the China National Tourism Administration, as saying.
中国媒体援引中国国家旅游局副局长吴文学的话说:"这些措施可以帮助职工利用假期更灵活地旅游,避开旅游旺季,这可以极大地缓解交通、旅游、商业和餐饮等部门的压力。"
Chinese authorities have promoted paid leave in recent years as part of the country's plan for economic restructuring, promoting consumption and developing the service industry. But many employees are reluctant to take paid leave, worried that it may influence their promotion prospects.
中国当局近年来推广带薪休假,作为调整经济结构、促进消费以及发展服务业计划的一部分。但许多职工不愿带薪休假,担心会影响晋升。
Tang Yuejun, an associate professor at the school of management of Fudan University, says state-owned enterprises and public institutions will find it easier to implement the half day Fridays in contrast with private companies.
复旦大学管理学院的唐跃军说,比起私企,国企和公共机构将更容易实施周五休半天的机制。
"In a competitive market, good job opportunities are slim pickings. Imagine how bosses will judge you if you take more holidays," he said. "The current paid holiday system is already hard to implement. I personally think the possibility of promoting this system on a large scale would be low".
他说:"在竞争性市场中,好的就业机会并不多。想象一下,如果你休更多的假,上司会如何评价你?目前的带薪休假制度已经很难实施。我认为,大范围推行这一制度的可能性很小。"