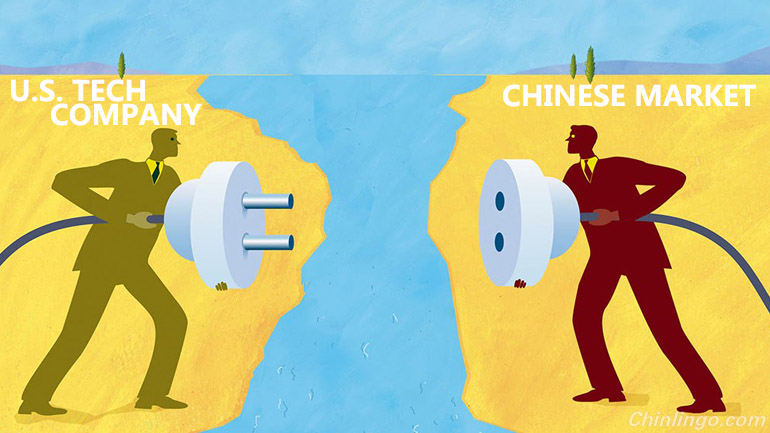 It's becoming increasingly clear that a lot of valuable lessons have been learned by U.S. tech companies entering China.
一个越来越清楚的事实是,进入中国市场的很多美国科技公司学到了很多宝贵的经验教训。
The early Chinese Internet era was all about a copy to China strategy for American brands — whatever worked in the U.S. surely would work in China. But it didn't. In the first wave of the Chinese Internet starting about 10 years ago, the American entrant lost out to a more nimble, faster-moving Chinese competitor that understand the market better.
在中国互联网时代的早期阶段,美国品牌都在将本土战略复刻到中国——在美国奏效的做法肯定也适用于中国。但事实并非如此,在十年前开始的第一波中国互联网浪潮当中,进入这个市场的美国公司输给了更灵活、行动更迅速以及更理解本土市场的中国竞争对手。
Now a new group of U.S. companies — Evernote, LinkedIn, Dropbox and Flipboard, among them — are trying new tactics to tackle the Chinese market. Localization is part of the formula. And it's working, at least from early indications.
现在,一组新的美国公司——Evernote、LinkedIn、Dropbox以及Flipboard等等——正在尝试征战中国市场的新战术。本地化是这个战术的一部分,它正在奏效,至少从早期迹象来看是这样。
As an example, Evernote entered the Chinese market three years ago and now, China has become second only to the U.S. for number of users, noted Evernote COO Linda Kozlowski, speaking at a recent PingWest summit in San Francisco. "You can't just treat China as another country. You need stand-alone sales and marketing operations in China," she emphasized.
举例来说,Evernote(注:本土化品牌是"印象笔记")在三年前进入中国市场。该公司首席运营官琳达·科兹洛夫斯基最近在旧金山举行的PingWest峰会上指出,如今按照用户数量计算,中国已经成为Evernote仅次于美国的第二大市场。"你不能把中国仅仅当作另一个普通市场对待,你在中国需要独立的销售和营销运作。"她强调道。
Evernote's China General Manager Amy Gu outlined the strategy that's working: adapt services and prices for the market, hire locally, figure out a Wechat marketing strategy, add payments on mobile phones and empower employees to feel part of the company.
Evernote的中国区总经理谷懿概述了能够奏效的战略:针对市场调整服务和定价;雇佣本地员工;提出一套微信营销策略;在手机上增加支付选项;以及向员工赋权,让他们对公司有归属感。
In one recent effort, Evernote did a China-specific marketing research study to learn more about how to retain and engage its China user base. That led the company to introduce a mid-tier priced service for China. That special pricing for the Chinese market resulted in a 156 percent increase in users over the past few months, Kozlowski noted.
Evernote最近所做的努力包括,完成一项特别针对中国的市场调研,以更多了解如何留住中国用户并与之展开互动。调研结果让该公司决定在中国市场引入一项中档价位的服务。科兹洛夫斯基表示,这个针对中国市场的特殊定价在过去几个月让用户人数出现了156%的增长。
Flipboard too is figuring out tactics for entering China. What's working is more localization, partnering with local companies and giving the engineering team more autonomy in China, said Jonathan Stull, head of business development at Flipboard.
Flipboard也在理清进入中国的战术,该公司商业开发主管乔纳森·斯塔尔称,能够奏效的做法包括:加大本地化程度;跟本地公司进行合作;赋予中国工程团队更多的自主权。
Certainly, the days when marketers of American Internet brands rushed in blindly to the huge market with big ambitions are over.
毫无疑问,美国互联网品牌的营销人员带着远大抱负盲目涌进中国这个庞大市场,这样的旧日时光已经一去不复返了。
At Dropbox, a "landing team" of two to four people helps to prepare an entry strategy. The focus in on hiring, training and bridging communications with headquarters, said Oliver Jay, head of APAC and LATAM at Dropbox. "We localize as much as we can," added Jay.
Dropbox会派遣2-4人组成的"先遣部队",以帮助制定进入本地市场的战略。该公司亚太和拉丁美洲地区的主管奥利弗·杰伊表示,他们把重点放在招聘和培训员工以及跟总部进行沟通之上。"我们尽自己所能进行本地化工作。"杰伊如是说。
Starting in 2014, Dropbox has made its way into Australia/New Zealand and Japan. In Japan, Dropbox broke away from its traditional business model to forge a partnership with Softbank in Japan to resell its enterprise service. The next expansion markets for Dropbox are Southeast Asia and China.
从2014年开始,Dropbox已经进入澳大利亚/新西兰和日本市场。在日本,Dropbox抛弃了自己传统的商业模式,跟软银结成合作伙伴以转售其企业服务。对Dropbox来说,下一个要进入的市场就是东南亚和中国。
As leaders of U.S. tech companies journey to China successfully, this new era of the Chinese Internet could actually prove to be more interesting than the first.
随着美国科技公司的中国征程获得成功,中国互联网的这个新时代最终可能要比之前更加有趣。