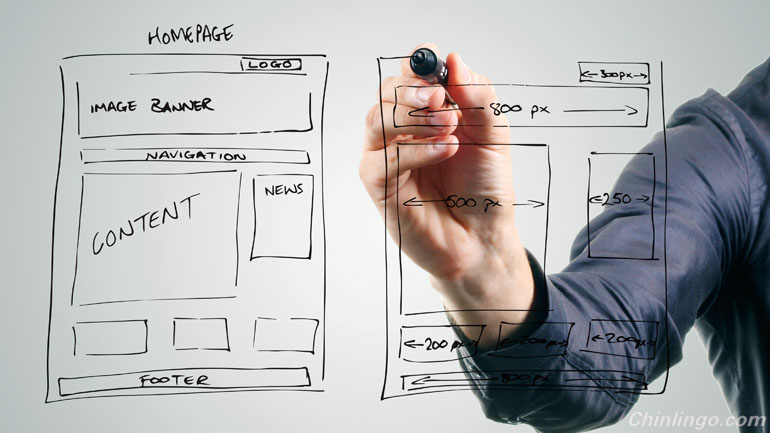 Building a Chinese version of your company's website is the first step in any e-commerce strategy. A strong website, tailored to the Chinese consumer, will give your business more credibility as customers search for products on a search engine or e-commerce platform. Below are some of the best practices in going about launching a website in China.
Targeting your Audience
Launching a Chinese website requires much more than just cloning your original site or migrating it to a new domain. Start with a clear marketing strategy, rather than simply defining it as a translating project. Chinese consumers are different to their western counterparts and your website needs to reflect that.
Language & Translation
The website's language will differ depending on a business's target markets. For example, if the target consumer is in mainland China, the website should be in simplified Chinese; traditional Chinese should be used for Hong Kong, Taiwan or Macao markets. The best websites have been translated by a team of local language experts. If you want to be sure your marketing message stays intact during the translating process, invest in a team with marketing knowledge that can effectively convey your brand message to the Chinese audience.
Design & Content
A Chinese e-commerce website has a very different look and feel as compared to western websites. Chinese consumers are looking for a site with a lot of information, as opposed to the clean, simple designs of modern western websites. The best way to illustrate this point is through examples.
Compare the homepages of Coca-Cola US and Coca-Cola China. The US site has a clean look with a feature video. Navigation tabs are at the top so visitors can explore the site. The Chinese website employs more pictures and text on the homepage and places social media links near the bottom of the page.
Grainger, a worldwide distributor of industrial supplies, is a prime B2B e-commerce example. On the US page, product categories are clearly outlined in a left-hand navigation tool. By clicking on the links, the customer can get more details on each product line. Conversely, the Chinese homepage frontloads the information for the consumer. The homepage has a categorical navigation, but also features specific products with photos, details and prices.
Design styles aside, the guiding principles of content creation remain the same – content should be kept current and consistent. This is the best way to keep your audience and build brand loyalty.
Domain Names
Most companies prefer to choose between two domain extensions available to commercial entities in China – one is .cn, the other is .com. Deciding which one to use depends on your strategy.
The .cn domain name is the international top level domain under the administration of China. Authorized by the Ministry of Information Industry, the CNNIC (Chinese Internet Network Information Center) registers all the .cn domain names.
By choosing a domain name with a .cn, potential customers may perceive your brand as having a strong presence in China. According to CNNIC, .cn domain extension is more secure. To register a .cn domain name, you can choose CN accredited Domestic registrars or overseas registrars depending on where your site is hosted.
ICP & Hosting
China has the world's largest online population but the second-slowest Internet infrastructure, so hosting your site on mainland China may help with website speed and stability. But, it does require your business to apply for an ICP (Internet Content Provider) number issued by China's Ministry of Industry and Information Technology. An ICP allows a website to be hosted on a mainland Chinese server, but ICPs are only given to companiesywith a physical presence in China. The next best alternative is to seek a hosting site in Hong Kong, which offers geographical proximity but is governed by different laws.
Tracking Your Website
As your business expands into a new arena, it will be essential to track website traffic and trends. Google Analytics is the go-to source in the U.S., but it is not reliable for Chinese websites. Baidu Analytics is the Chinese alternative and offers similar free web analysis and reporting tools. It generates web performance and advertising ROI metrics and detailed statistics on traffic, traffic sources, pages data, geography information, conversion benchmarks, and more.
Beyond traditional analytics, you may want to consider two additional ways to increase sales and track leads. QQ, an online chat tool with 829 million users, is a common way to capture and engage users. In addition, something as simple as having a local phone number instead of a contact form is crucial for the Chinese market. Most Chinese website visitors prefer having a call or chat directly with a person rather than submitting an online form. Including one or both options for consumers adds value for the consumer and may help develop more quality leads.
Other Aspects
As with any website targeted for Chinese, American or other global consumers, it's vital to keep SEO (Search Engine Optimization) in mind when building a website. Think strategically about keywords and using social media platforms to promote your products and content.
Also, as more and more consumers move to mobile platforms, a mobile-friendly site would give your business more visibility and provide more opportunities to reach your target audience.