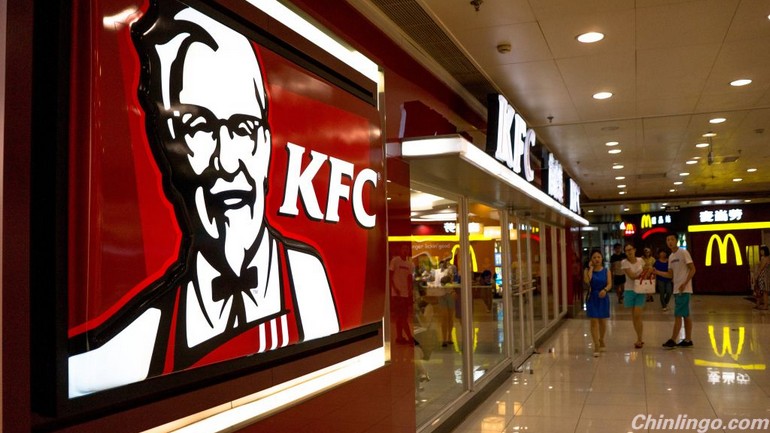 On birthdays and for special treats, Lu Yuanli would take her son to their local KFC for his favourite meal, fried chicken wings, but the Chinese mother hasn't been back since a safety scare battered KFC-parent Yum Brands Inc and rival McDonald's Corp last year.
以往在生日和特殊日子时,陆元丽会把儿子带到肯德基餐厅,让他尽情享用爱吃的套餐和炸鸡翅,但自去年肯德基母公司百胜集团和麦当劳曝出食品丑闻后,她就再也没有带儿子去过。
Lu is one of a growing number of Chinese parents turning their backs on the U.S. firms, further undermining their efforts to revive growth in a market seen as key to offset slowing global sales but where their food has lost is novelty factor and competition from local alternatives is fierce.
越来越多的中国父母们不再光顾肯德基和麦当劳,陆元丽便是其中之一。百胜和麦当劳将中国市场视为抵消全球销售放缓影响的重要市场,但中国人已对其食品失去了新鲜感,而且来自本土餐厅的竞争也非常激烈。
"McDonald's and KFC used to be kind of special places to go; now there are lots of Western-style brands in the market and McDonald's and KFC are just part of the crowd," said Yu, who now takes her 7-year-old son to local chain Beijing Origus for a seafood-to-pizza buffet.
"以前是这样,很多外来的品牌即便到现在进入中国市场也会跟以前肯德基麦当劳一样,但是慢慢的大家都习惯了,"陆元丽说道,她现在偶尔会带儿子去好伦哥吃自助。
China is the biggest market for Yum, and home to the third largest number of restaurants for McDonald's. Sales for both, which had steadily risen over the past decade, took a hit after Chinese regulators launched a probe into a local meat supplier last July for allegedly adding expired meat to its products.
中国是百胜最大的市场,是麦当劳全球第三大市场。过去10年来,这两家企业销售稳定增长,但自中国2014年查出其肉类供应商使用过期变质肉类原料之后,其业务遭遇冲击。
The safety scare was the second to hit the U.S. firms in China in as many years, and analysts said it became the tipping point for many families to stop eating at their restaurants.
这是多年来影响这两家公司的第二桩食品丑闻,分析师称,该丑闻成为许多家庭不再光顾的"引爆点"。
This lack of patronage becomes particularly painful as slower economic growth becomes the norm in China, and as consultants Euromonitor forecast growth in the already crowded fast food market to slow to around 4 percent by 2019, less than a third of the pace a decade earlier.
缺乏顾客对这两家企业而言尤为伤脑筋。中国经济增长减速成为常态,且欧睿信息咨询公司预测,到2019年,已经饱和的快餐市场增速将进一步放缓至4%左右,不到十年前增速的三分之一。
Both U.S. firms have admitted China has become a tougher market since the food scare. In July, Yum executives said the recovery of China sales was taking longer than expected, citing the slowing economy and fierce competition.
百胜和麦当劳均承认,自食品丑闻后中国的市场形势变得更加严峻。百胜高管7月称,由于经济减速和竞争激烈,中国市场销售的复苏期超过预期。
Yum declined to comment further for this story, while McDonald's China spokeswoman Jessica Lee said the firm was increasing its market share, without giving specifics.
百胜拒绝就此报导进一步置评;麦当劳中国发言人称,麦当劳的市场份额正在增加,但未提供具体细节。