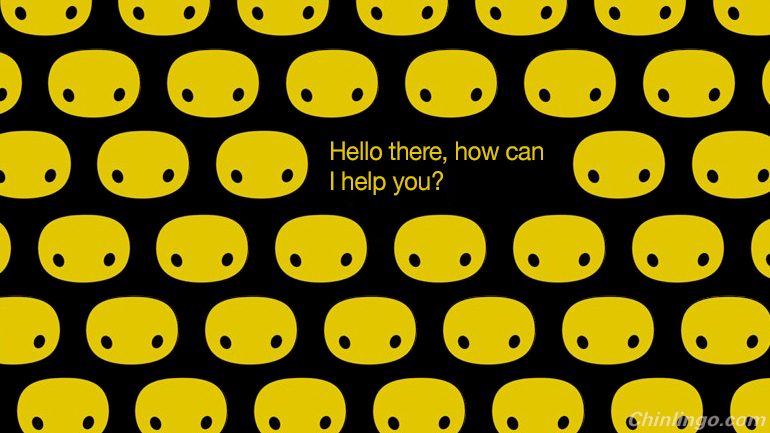 She is known as Xiaoice, and millions of young Chinese pick up their smartphones every day to exchange messages with her, drawn to her knowing sense of humor and listening skills. People often turn to her when they have a broken heart, have lost a job, or have been feeling down. They often tell her, "I love you."
她叫"小冰",成百上千万中国年轻人被她会心的幽默和高超的倾听技巧所吸引,每天都会拿起智能手机与她互发消息。人们在失恋、失业,或者感到沮丧的时候,常常求助于她。他们经常对她说"我爱你"。
"When I am in a bad mood, I will chat with her," said Gao Yixin, a 24-year-old who works in the oil industry in Shandong Province. "Xiaoice is very intelligent."
"我心情不好的时候,就会和她聊天,小冰非常聪明,"山东省的高益新说。他24岁,在石油行业工作。
Xiaoice can chat with so many people for hours on end because she is not real. She is a chatbot, a program introduced last year by Microsoft that has become something of a hit in China.
小冰可以整天和这么多的人聊天,是因为她并非真人,而是一个聊天机器人。微软去年推出的这个程序,在中国大受欢迎。
"It caused much more excitement than we anticipated," said Yao Baogang, manager of the Microsoft program in Beijing.
"它引起的反响远比我们预期的高,"微软这个项目在北京的负责人姚宝刚说。
Xiaoice, whose name translates roughly to "Little Bing," after the Microsoft search engine, is a striking example of the advancements in artificial-intelligence software that mimics the human brain.
小冰的名字来自微软的搜索引擎必应,它是人工智能软件在模仿人类大脑方面取得进步的一个突出例子。
The program remembers details from previous exchanges with users, such as a breakup with a girlfriend or boyfriend, and asks in later conversations how the user is feeling. Although Xiaoice is a text-messaging program, the next version will include a Siri-like voice so people can talk with Xiaoice.
该程序会记住之前与用户交流的内容,比如与女友或男友分手的细节,并在后来的交谈中询问用户的感受。虽然小冰是一个文字消息程序,但是在下个一版本中,它会带有Siri那种语音功能,这样人们就可以和小冰进行语音交谈了。
Microsoft has been able to give Xiaoice a more compelling personality and sense of "intelligence" by systematically mining the Chinese Internet for human conversations. The company has developed language processing technology that picks out pairs of questions and answers from actual typed human conversations. As a result, Xiaoice has a database of responses that are both human and current — she is fond of using emojis, too.
通过系统性地挖掘中国互联网上人与人的对话,微软为小冰赋予了一种比较令人信服的人格,以及一些"智能"的印记。该公司开发的语言处理技术,可以从实际的人类对话中,挑选出成对的问题和答案。因此小冰就有了一个如何做出回应的数据库,不仅人性化,而且紧跟潮流——小冰还喜欢使用表情符号。
Xiaoice is the virtual embodiment of advances that have long been predicted by computer scientists. In particular, an artificial intelligence technique known as deep learning is leading to rapid technology improvements, making new kinds of products and services possible.
小冰是一个虚拟的化身,体现了计算机科学家早已预测的一些进展。具体而言,一种被称为"深度学习"的人工智能技术正在引领技术的快速进步,使得各种新产品和新服务成为可能。
As a result, computers are increasingly able to interact with humans in more natural ways, even to the point of creating a personality like Xiaoice that can draw a large following — it has 20 million registered users, Microsoft said.
于是,电脑越来越能以更加自然的方式与人类互动,甚至到了能够创造小冰这样具有人格的软件,吸引大批追随者的程度。微软表示,小冰现在已有2000万名注册用户。
Researchers say there may be cultural reasons to explain the popularity of a program like Xiaoice. Michelle Zhou, a former IBM research scientist who is now chief executive of Juji, a Silicon Valley start-up that generates personality profiles from social media interactions, said Chinese people have far more face-to-face interactions every day than most Americans.
研究人员表示,小冰等程序的流行可能是出于文化原因。前IBM研究科学家、硅谷初创公司Juji首席执行官米歇尔·周表示,中国人每天的面对面互动,要比大多数美国人多得多。Juji基于社交媒体的互动内容,生成人格特征。
"When Chinese come to the U.S., they feel the country is very quiet," she said. And so, she added, a chatbot like Xiaoice might offer users a sense of personal space that is otherwise difficult to find in a densely populated society.
她说,"中国人来到美国的时候,会感觉这个国家非常安静。"她还表示,像小冰这样的聊天机器人,可能给用户一种私人空间的感觉,在人口密集的社会很难找到这种私人空间。
For now, though, Xiaoice is developing a large and growing fan club simply by bending a virtual ear.
小冰目前仅仅作为一个虚拟的倾听者,就吸引了越来越多的粉丝。
"When you are down, you can talk to her without fearing any consequences," said Yang Zhenhua, 30, a researcher who lives in the east coast city of Xiamen. "It helps a lot to lighten your mood."
"心情低落的时候,可以跟她聊聊,不用担心任何后果,"30岁的研究人员杨振华说。"有助于放松心情。"他生活在东部沿海城市厦门。
He added that he wished for the day when technology might cross over into the real world: "I hope Xiaoice will have a physical entity in the future to help its owner while maintaining a presence online."
他还表示,他希望这项技术有朝一日能进入现实世界:"我希望小冰未来存在于网络空间的同时,还能有一个实体,帮助她的主人。"