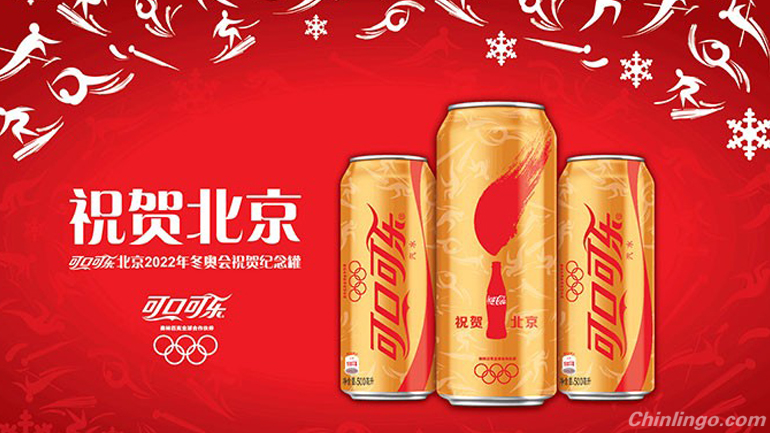 Multinational advertisers in the world's most populous country didn't waste any time trying to cash in on China's success yesterday in winning the right to host the 2022 Winter Olympics. Beijing and Zhangjiakou beat Almaty, Kazakhstan by a vote of 44 to 40 by the International Olympic Committee yesterday held in Malaysia.
Coca-Cola was quickly out with a "'Congratulating for Beijing 2022' Commemorative Can" at an event in Beijing, the government-published Shanghai Daily reported today. Some 72,000 cans will be sold at Beijing supermarkets, according to the newspaper. The company also launched a limited edition commemorative can in Zhangjiakou "to share the joy with consumers in Hebei Province," the paper said.
South Korea's Samsung, a worldwide Olympic whose smartphones have been losing momentum in China to local brands such as Xiaomi, also was quick to embrace the spirit of victory for the country today, running a full-page newspaper ad congratulating Beijing; there no mention of goodwill for smaller Zhangjiakou.
The games are expected to give a major boost to the development of the winter sports and tourism industries in China and spur investment in Hebei Province, currently one of the country's most heavily polluted areas.