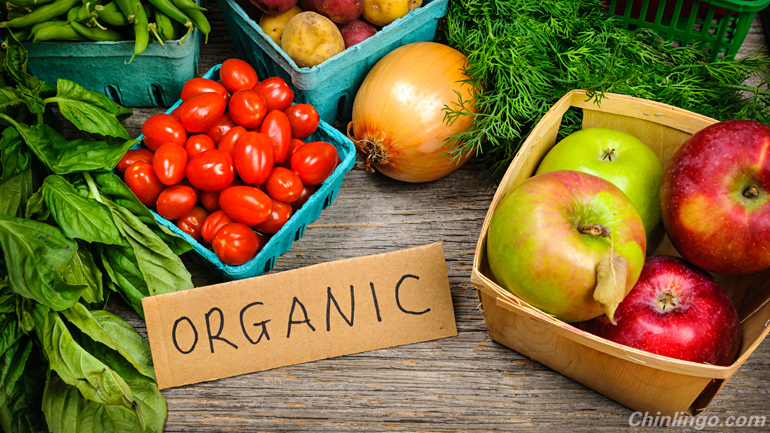 The global appetite for organic products is still stronger than ever. There are now approximately 43.1 million hectares of land devoted to organic agriculture across the world, according to a FiBL-IFOAM report. The countries with the most organic agricultural land are Australia with 17.2 million hectares, Argentina with 3.2 million hectares and the United States with 2.2 million hectares.
全球市场对有机产品的需求继续向空前水平攀升。据瑞士有机农业研究所与国际有机农业运动联盟联合发布的报告,目前,世界各地约有4,310万公顷土地专门用于有机农业。有机农业用地面积最大的国家为:澳大利亚(1,720万公顷),阿根廷(320万公顷),美国(220万公顷)。
The global market for organic produce looks very healthy indeed, having increased five-fold since 1999. In 2013, global sales of organic food and drink reached $72 billion, with Europe and the United States driving 90 percent of the world's sales. Indeed, the United States has the largest appetite for organic produce by some distance with sales amounting to just under $27 billion in 2013. Germany is in second position with $8.3 billion. Demand is still strong across the European Union as a whole, with sales reaching $24.56 billion in 2013.
而全球市场的有机农产品涨势着实喜人,自1999年以来已经翻了五倍。2013年,有机食品和饮料的全球销售额达到了720亿美元,其中欧洲和美国市场占据全球销售额的九成。事实上,美国对有机农产品的需求遥遥领先,2013年的有机农产品销售额将近270亿美元。德国以83亿美元排行第二。整个欧盟范围内,需求仍然强劲,2013年的有机农产品销售额达到245.6亿美元。