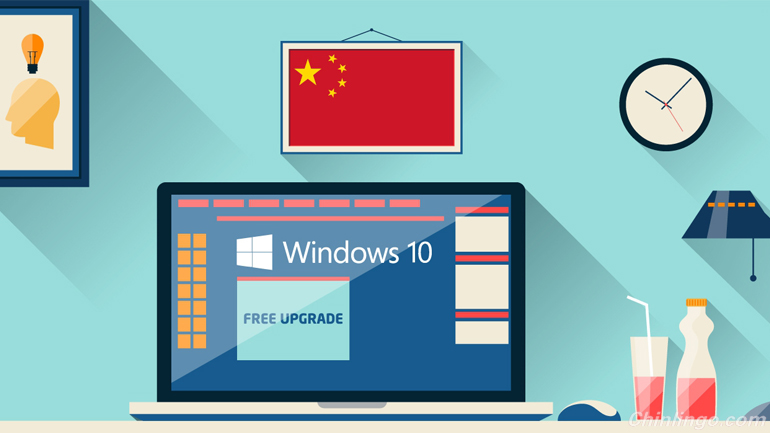 Microsoft on Wednesday launched its latest Windows 10 Operating System in China, seeking to reconnect with consumers in the world's largest PC and mobile device market.
The latest Windows operating system was launched in 13 countries, including India.
Windows 10 will run across all device types from personal computers (PC) and mobile phones to Internet-of-Things (IoT) devices.
The new operating system will be the last-of-its-kind but will receive constant updates in the future.
"I think the new Windows could look a lot different in China compared to those for other markets as we work to understand and meet the unique needs of Chinese users through several updates going forward," said company's executive vice president Harry Shum.
While the Redmond, Washington-based firm extended a limited time offer for free upgrades to the consumer version of Windows 10 from Windows 8 and 7, it has teamed up with a number of Chinese internet firms and hardware makers, including Tencent, Qihoo 360 and Lenovo, to help promote the new OS to Chinese consumers.
Shum said enlisting the help of influential Chinese tech firms is an unique strategy Microsoft has used to promote Windows 10 in China, where more than 30 per cent of PCs still runs on Windows XP, the more-than-a-decade-old operating system the company has stopped providing support for, compared with 12% worldwide, according to data compiled by StatCounter and NetMarketShare.
"These Chinese firms have forged very close relationship with users here. Tencent's QQ boasts 800 million users, Qihoo 360's anti-virus software have been installed on tens of millions of PCs. Windows 10 can leverage their closer ties with users to reach out more consumers," Shum was quoted as saying by state-run Xinhua news agency.
Microsoft previously said it aims to have 1 billion devices running Windows 10 in two to three years but didn't disclose country specific numbers.
China also boasts the world's second largest Windows Insider community after the US. These insiders, a group of tech-savvy volunteers that sign up with Microsoft, provided feedback on a preview version of Windows 10 prior to its release.
For the Chinese version of Windows 10, Microsoft has re adapted its intelligent personal assistant Cortana with local content.
The new OS also comes with a similar service currently only available in China called "XiaoIce", which Microsoft says already has 37 million users in the country.