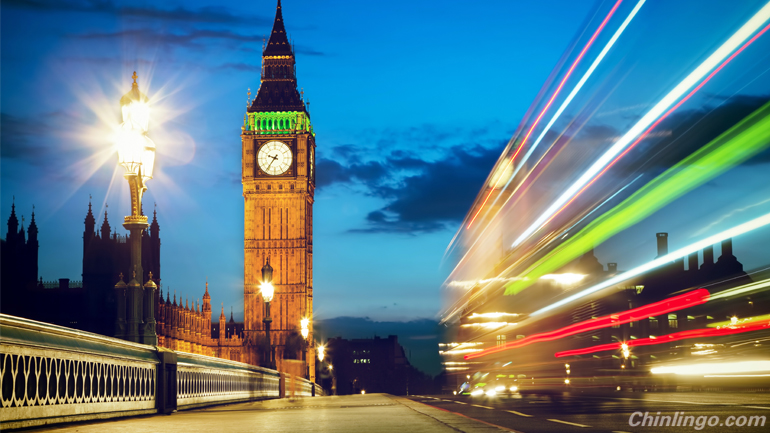 British high streets are set for a boom from Far Eastern travellers as rising disposable incomes in China leave its growing population with more money for travel and shopping.
随着中国人手头余钱的增加和旅游购物人数的上升,英国的商店将从远东旅游者的身上赚到更多的钱。
Three quarters of Chinese consumers in the UK have bought at least one luxury item worth more than £500 in the past year, while 21pc have purchased three or four and 18pc have splashed out on five or more – and a large chunk of these shoppers intend to spend more.
在过去一年时间里,来英国的中国消费者中超过七成人至少购买了一件价值超过500英镑的奢侈品,还有近两成的人购买奢侈品多达五件或五件以上。
46pc of respondents said they plan to increase their luxury spending in the UK over the next year, according to a survey of almost 2,000 Chinese consumers by the marketing agency Wei Consulting.
在英国的一家市场调查咨询机构询问了2000名中国消费者,其中46%的人声称将会在明年花更多的钱购买奢侈品。
Disposable income per capita in China rose 7pc to a record high of 28,844 yuan last year, reaching significantly higher levels in more prosperous cities such as Shanghai and Beijing.
中国人的人均手头余钱在去年增加了7%,达到创纪录的28844元人民币,在上海和北京等大城市则达到了更高水平。
This has left Chinese consumers with heavier purses to spend on travel, with the number of outbound tourists from China surpassing 100m for the first time last year, reaching 107m.
这使得中国消费者更倾向于花钱旅游。中国出国旅游人数在去年首次超过一亿,达到1.07亿人次。
That is expected to grow to 174m by 2019, according to Bank of America Merrill Lynch.
根据美国银行美林证券预测,中国出国旅游的人数将在2019年达到1.74亿人次。
The UK–which is among the top 10 most popular destinations for Chinese tourists – is in a strong position to capitalise on the wanderlust of China's wealthy.
英国是中国人出国旅游最愿意选择的前十个目的地之一,这意味着英国占据着分享这笔财富的有利地位。
The Government recently relaxed certain visa restrictions for Chinese travellers following pressure from UK plc. However, prominent business leaders such as IAG boss Willie Walsh have said that these measures have not been "radical" enough.
在英国商界的压力之下,英国政府不久前作出了放宽对中国公民发放旅游签证的限制。尽管如此,一些重要的商界领袖仍然认为政府的措施不够大胆。
A recent report from duty-free payments service found that Chinese shoppers account for a fifth of all tax-free spend in the West End, with an average transaction of £1,450.
通过免税商品付款系统得到的一项调查显示,在位于伦敦市中心商业繁华的"西区",中国消费者占全部免税支付者的五分之一,平均每人付款1450英镑。