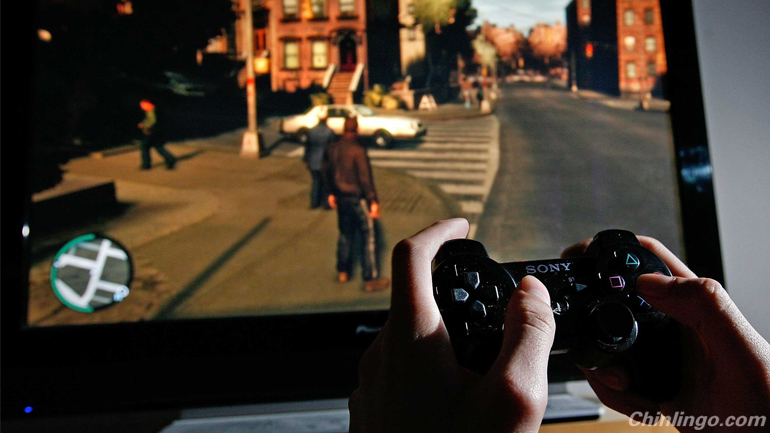 China will lift a ban on making and selling videogame consoles in the country, paving the way for foreign companies like Sony Corp. and Microsoft Corp. to expand in one of the world's largest videogame markets.
中国将取消对在该国生产和销售游戏机的禁令,此举将为索尼公司和微软公司等外国公司在世界上最大的游戏市场之一进行业务拓展铺平道路。
New rules will apply to foreign and domestic console makers, enabling them to manufacture and sell anywhere in the country, according to a statement from the Ministry of Culture released earlier this week. Previously, regulators limited foreign console makers, such as Sony and Nintendo Co., to operate only in the Shanghai Free Trade Zone, which stifled sales and potential growth.
文化部的一份声明说,新规定将"允许内外资企业从事游戏游艺设备生产和销售,经文化部门内容审核后面向国内市场销售"。此前,监管部门对索尼和任天堂等外国游戏机厂商进行限制,仅允许它们在上海自贸区内经营,这一做法抑制了销售和潜在增长。
The move opens the door to a valuable market of videogamers who have turned to computer and mobile videogames because of limited access to consoles like Microsoft's Xbox, Sony's PlayStation and Nintendo's Wii.
新举措打开了通往一个由游戏玩家组成的宝贵市场的大门。这些玩家此前由于接触微软Xbox、索尼PlayStation以及任天堂Wii等游戏机的机会有限,于是把注意力转向电脑和手机游戏。
"This is great news for us," a Sony Computer Entertainment spokeswoman said, adding that the company remains committed to the console business in China.
索尼电脑娱乐公司的一位女发言人说:"这对我们来说是非常好的消息。"她还说,该公司仍然致力于中国的游戏机业务。
Gaming companies have long had their eyes on the Chinese market but have faced restrictions since 2000, when Chinese regulators enacted a console ban to prevent what they said were potential adverse effects on China's youth.
游戏公司很久以来一直注视着中国市场,但是它们从2000年起就受到限制。中国监管者当时出台了一项游戏机禁令,以防止他们所说的对中国青少年造成潜在不利影响。
China's gaming market, which includes sales of mobile video games and consoles, is estimated to be worth $22.2 billion this year, up 23% from a year earlier, according to gaming research firm Newzoo BV.
从事游戏研究的Newzoo咨询公司说,今年,包括手机游戏和游戏机销售在内的中国游戏市场据估计价值在222亿美元,同比增加了23%。