The more I learn about China, the more I realize I don't know and never will know. That being said, I still have a clearer insight on life in China than I did when I first got here one year ago.  
我了解中国越多,我越意识到我不了解也永远不会了解中国。话虽如此,我仍然比我刚来中国时对中国有一个更清楚的认识。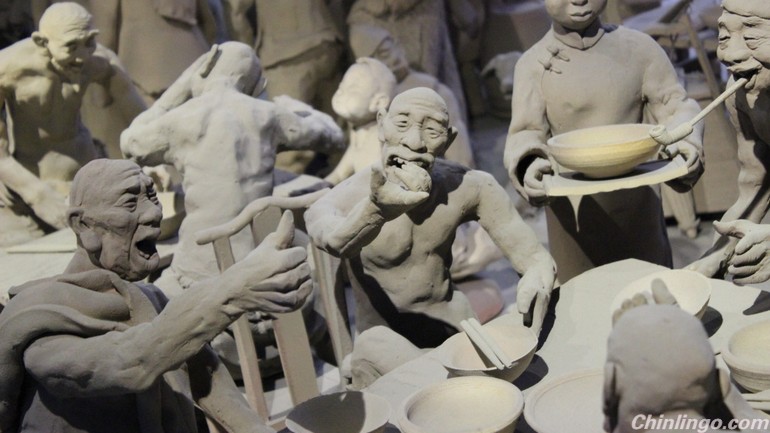 Language语言
Everywhere you travel, the dialect is different. While the nation shares a common written language, there is a huge disconnect with spoken language among all Chinese. Every province, and in some circumstances even every city, has its own spoken dialect. The only way for some Chinese to communicate is through written communication since they often don't understand each others' Chinese. That's why there's a need for Mandarin—a standard language that unifies all of China.
你旅行到不同地方,方言是不同的。而这个国家有一个共同的书面语言,所有中国人的口语却有着巨大的不同。每一个省,甚至在某些情况下每个城市,都有自己的方言口语。一些中国人交流的唯一途径是通过书面交流,因为他们常常不理解彼此的中国话。这就是为什么全中国需要有一个"普通话"作为统一的标准口语。
As a foreigner in China, Chinese people don't expect you to be able to speak Chinese. Of course, if you do speak Chinese, even just a bit, they'll be elated to hear that you're making an effort to learn about and integrate into Chinese culture.
作为一个在中国的外国人,中国人不奢望你能够说中文。当然,如果你能说中文,哪怕只是一点,他们会为你努力学习和融入中国文化感到十分高兴。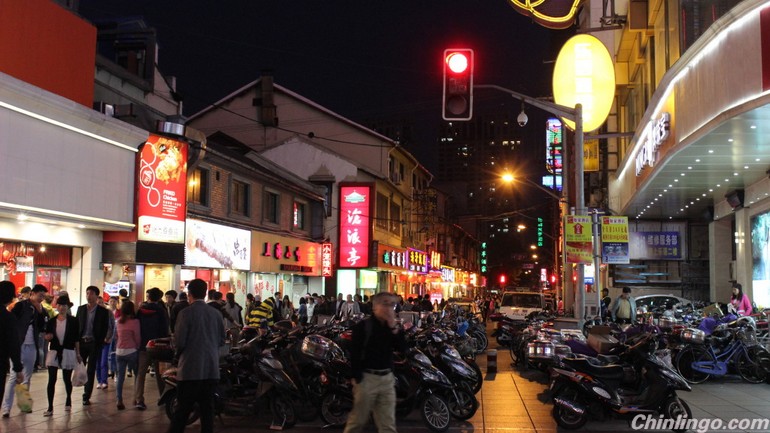 Driving交通

At first when I arrived in China the driving looked like absolute chaos. It still does, but I'm not surprised by anything anymore. Driving on the wrong side of the road in front of police officers, making U-turns right when oncoming traffic is heading your way, changing lanes without looking or signaling. It's all the norm, so other drivers look out for it.
当我刚抵达中国,交通绝对是相当混乱的。现在还是如此,但我已经很淡定了。在警察面前逆向行驶,前面有很多车辆是自顾自做u形掉头转弯,变换车道不打信号。这都是常态,所以其他司机对此十分小心。
People use their horns liberally, and nobody gets easily offended by anything. In the States, people take driving way too personally. Chinese drive slowly, but they cut everybody off and honk at each other and nobody thinks twice about it. If someone cuts you off, it's not their fault; it's your fault. You allowed enough space in front of you for them to pass. That's the driving mentality.
人们随意使用喇叭,没有人会轻易被这些东西激怒。在美国,人们开车是很私人的事。中国人开车很慢,但他们彼此阻断,彼此又猛按喇叭,没人在做这个时会想一下。如果有人挡了你的路,这不是他们的错,这是你的错。你要在你面前留下足够的空间让他们通过。这就是中国驾驶的心态。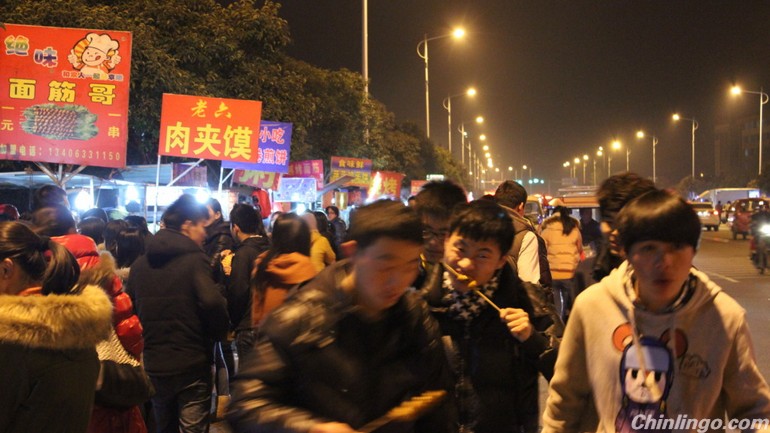 Food 食物

  
Don't be afraid to try street food. Food off the street might be cooked with gutter oil, but you can't really be certain. I've eaten tons of Chinese street food and I haven't fallen ill. The only time I got sick was when I accidentally drank an entire thermos full of tap water on accident, resulting in a two day fit of explosive diarrhea.  
不要害怕尝试的街头食品。食物可能是用的地沟油,但是你不能真的确定。我吃过大量的中国街头食品,我没为此得过病。我唯一一次生病是我不小心喝了一整壶自来水,导致了连续两天的爆炸性的腹泻。
If you have a lot of food allergies, don't eat meat, you're a vegan, or you are just highly particular about what you eat, just avoid China. Eating the food of this country is one of the best parts of the immersion here, and if you miss out on that, you're missing out on an integral part of what it means to live here.
如果你对很多食物过敏,不吃肉,你是一个素食主义者,或者你只能特定吃什么,那就避免来中国。吃,是沉浸在这个国家是最好的一部分,如果你错过了这个,就意味着你错过了这里生活的一部分。


Foreigners 外国人
To those who integrate, eat Chinese food, maintain optimism in the face of frustrating Chinese policy enforcement and a high air quality index, and at least try to learn Chinese—you're cool.
如果你能集成:吃中国食物,面对令人沮丧的中国政策的执行和较高的空气污染指数保持乐观,并试着学习中文,那么你很酷。 
Many can't speak any Chinese, don't really like Chinese food, blame their frequent illnesses on China, complain that the west is way better at this and that—why the hell do you live here?
很多人不会说任何中文,又不喜欢中国菜,把他们生的病归咎于中国,抱怨西方更好,那你为什么还要呆在这?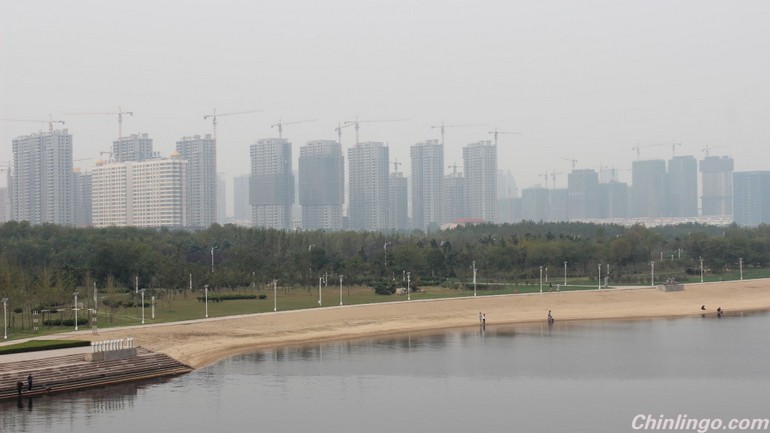 Air quality 空气质量
After a year, China feels like home, but the one thing I really don't like—that I would change if I could—is the pollution, at least in the eastern provinces. In the western provinces of China, the air quality is better than in the east. Far less factories means fewer emissions, but not as much going on in the way of city life.  
一年之后,中国感觉像家一样,但有一件事我真的不喜欢,我无法改变的,就是污染,至少在东部省份。在中国的西部省份,空气质量比在东部好不少。更少的工厂意味着更少的排放,不一样的城市生活方式。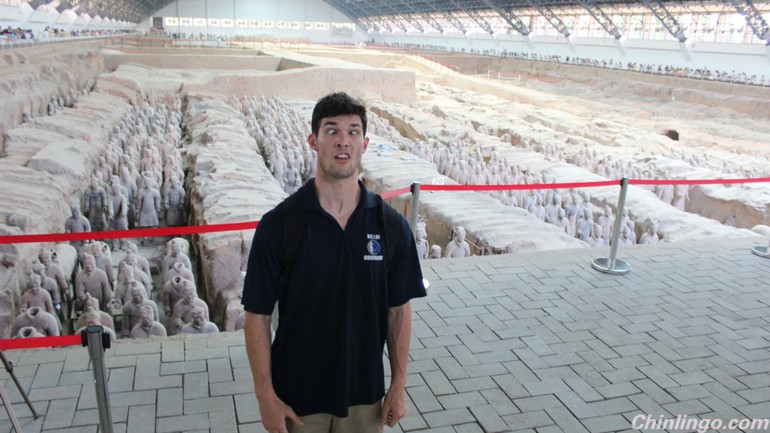 Just my opinions. I'm not an expert. I'm just a guy who lives in China and occasionally makes videos about life here.
只是我个人的看法。我不是一个专家。我只是一个住在中国,偶尔制作关于这里的生活视频的普通人。