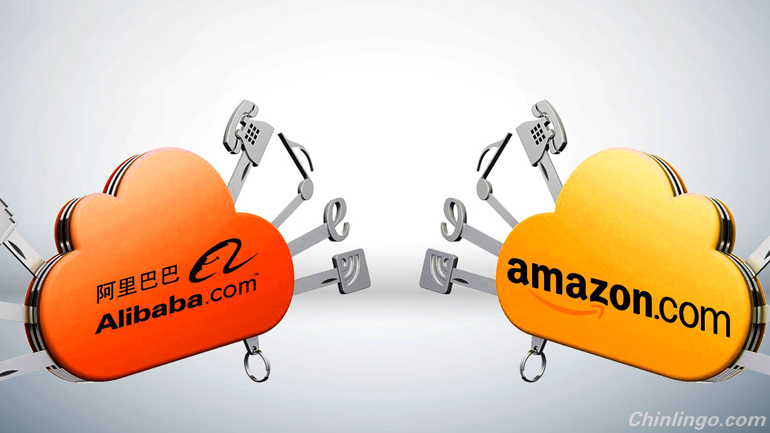 Alibaba Group Holding Ltd. will accelerate investment in data centers in the U.S., India and the Middle East to extend its challenge to Amazon.com Inc. in cloud computing.
阿里巴巴将加速投资美国、印度和中东地区的数据中心,扩大对亚马逊在云计算方面的挑战。
The e-commerce giant's Aliyun cloud services arm will target clients beyond its home market of China as it tries to match or outperform Amazon within three years, Aliyun president Simon Hu said Wednesday in Beijing.
阿里云的总裁胡晓明周三在北京表示,这家电商巨擎旗下的云服务公司阿里云将瞄准中国国内市场以外的客户,阿里巴巴意欲在三年内赶上或超过亚马逊。
Alibaba is betting on Internet-based computing and big data to help boost growth in the next decade by providing processing and storage services for finance, governments and online gaming companies. Aliyun could account for more than $1 billion of Alibaba's revenue by 2018 and public cloud presents a $120 billion global market opportunity, according to research by SunTrust Robinson Humphrey Inc.
阿里巴巴现正押注云计算和大数据,通过为金融、政府和线上游戏公司提供处理和存储服务,促进公司在未来10年的成长。 SunTrust Robinson Humphrey的研究显示,到2018年,阿里云占阿里巴巴的营收可能超过10亿美元;公共云带来1200亿美元的全球市场机会。
"The cloud business will be a very important sector for Alibaba," Hu said at the business unit's inaugural open day. "It took Amazon 10 years to get where it is today. It took us six years, and we hope to match or even surpass Amazon in three to four years."
胡晓明在阿里云业务启动那天表示,云业务将是阿里巴巴非常重要的部门;亚马逊用了10年发展到现在这个规模;阿里巴巴用了6年;希望在未来3-4年内阿里巴巴将赶上、甚至超过亚马逊。