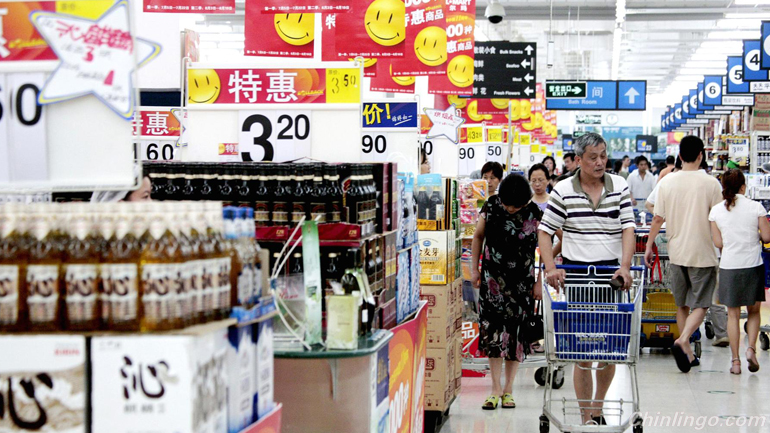 You've heard of Made in China. Get ready for Sold in China.
你听说过中国制造。那就为中国消费做准备吧。
For decades, China has exported cheap goods to the rest of the world even while domestic consumption waned. Now, the country's shoppers could be set for a reboot.
过去几十年,中国将大量廉价商品出口到了全世界,尽管其国内的消费萎靡不振。如今,中国的购物者可能有机会大展宏图。
If the government delivers on its promise to transform the economy by encouraging spending on the high street, China's consumer base has the potential to hit $67 trillion over the next decade, according to The Demand Institute, a think tank jointly run by The Conference Board and Nielsen.
由世界大型企业研究会和尼尔森公司共同管理的智库The Demand Institute认为,如果中国政府能够兑现其经济转型的承诺,该国的消费者基础有潜力在未来10年达到68万亿美元的规模。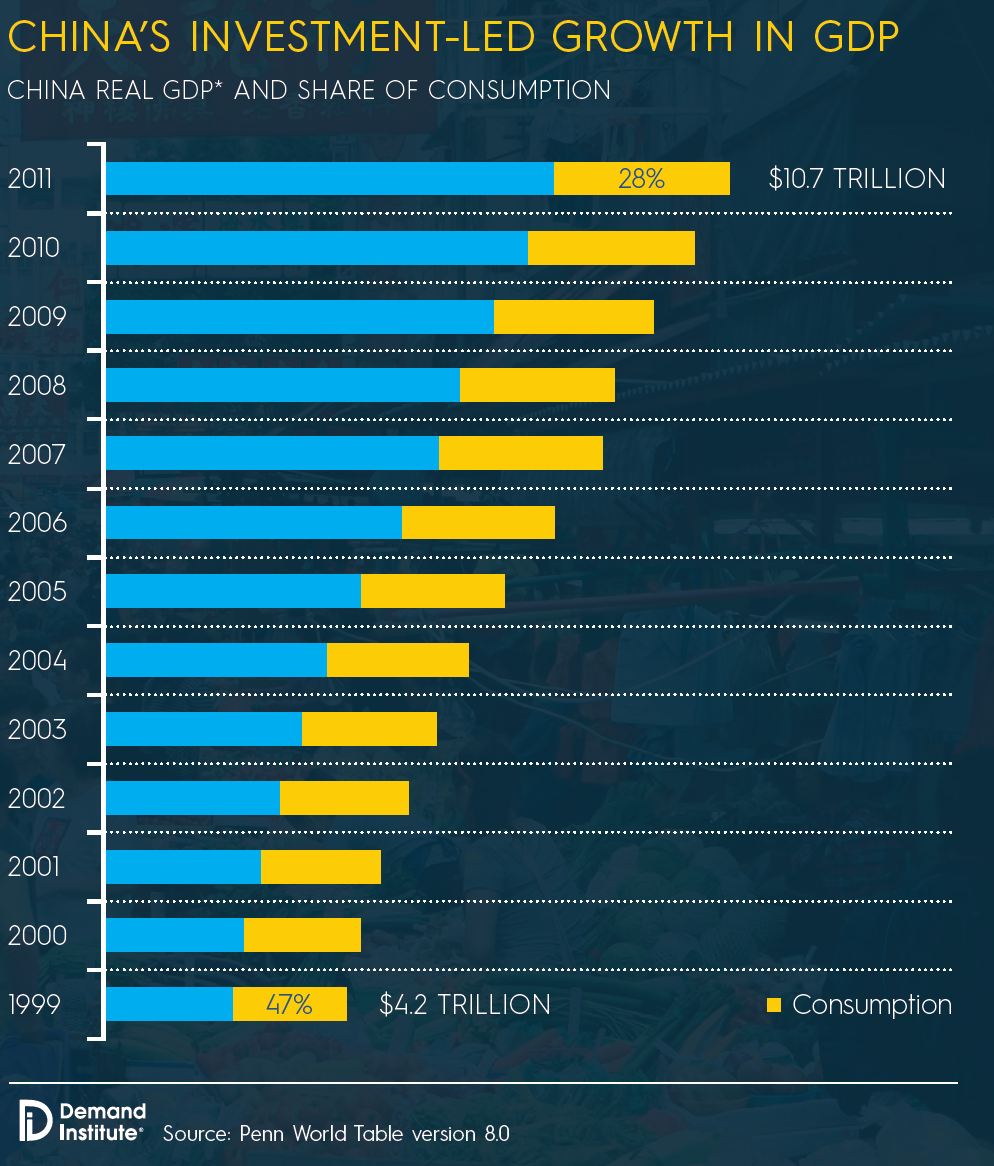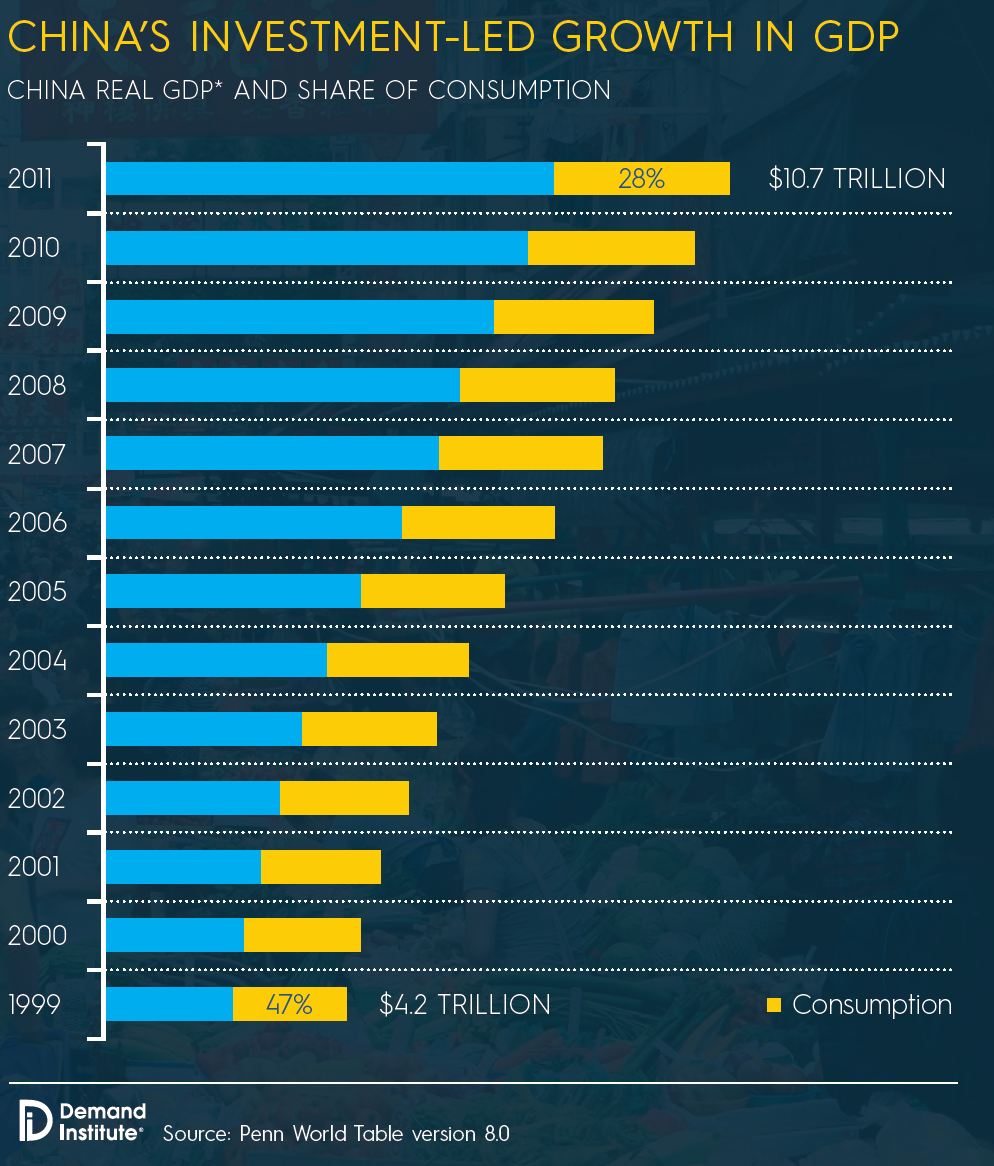 Global interest in Chinese shoppers is already high. Music doyenne Taylor Swift has teamed up with JD.com Inc., the second-largest e-commerce company in China, to sell a new fashion line designed specifically for Chinese shoppers. At the movies, ticket sales are surging, with first-half box office revenue this year rising to 20 billion yuan, compared with just 4 billion yuan in all of 2008.
国外厂商对于中国消费者的兴趣早已呈现高昂态势。 Taylor Swift与京东合作,线上销售针对中国市场而设计的新时尚系列产品。中国的电影票房也大幅攀升,今年上半年的票房收入增至200亿元人民币,2008年全年只有40亿元。
In its analysis, the Demand Institute modeled two scenarios, both based on GDP growth slowing from around 7 percent to 4 percent by 2019 where it would stay until 2025.
The Demand Institute在报告中列出了两种可能情形,都基于GDP增速将在2019年前由目前的7%放缓至4%,并继续维持到2025年的假设。
Under the first scenario — which they figure is the most likely — the consumption share of GDP would remain constant at about 28 percent between 2015 and 2025, with total spending reaching 330 trillion yuan or $53 trillion.
在第一种情形中—他们认为这发生的可能性更高—从2015到2025年,中国消费占GDP的比例将保持在28%左右,总消费支出将达到330万亿元人民币或53万亿美元。
In the second case, where consumption reaches 46 percent of output by 2025, or annual spending rises 126 percent, consumption would balloon to 420 trillion yuan, or $68 trillion.
在第二种情形中,消费占经济的比重到2025年前将触及46%,这意味着年消费支出将成长126%,总消费会膨胀到420万亿元人民币或68万亿美元。