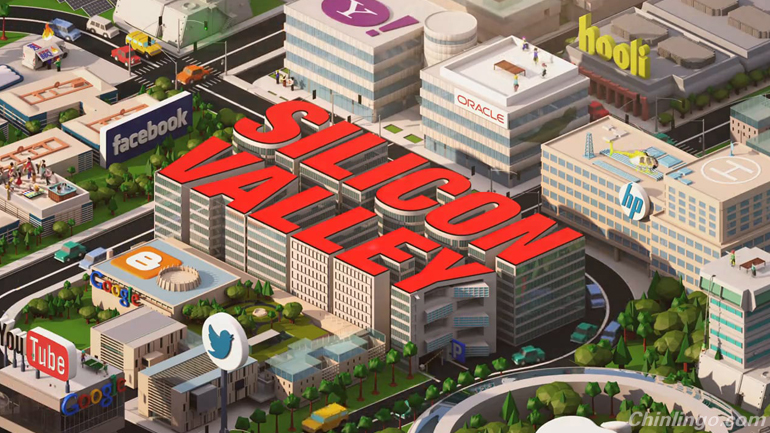 Some of Silicon Valley's biggest companies are investing billions of dollars in China's tech sector in a rush to preserve access to the country's vast markets.
为保住进入中国庞大市场的"门路",硅谷的一些大公司正向中国科技产业投入巨额资金。
In recent months, Intel, Hewlett-Packard and Cisco Systems have doubled down on China through partnerships with Chinese companies, investments in Chinese funds and large donations aimed at making China a global competitor.
近几个月来,英特尔、惠普和思科等都已通过与中国本土企业合作、向中国的基金投资等方式,对中央王国双倍下注。
"In China, you're either in or you're out," said Tai Ming Cheung, director of the Institute on Global Conflict and Cooperation at UC San Diego. "More and more companies have had to follow the Chinese playbook and develop research and development centers in China, develop joint ventures, provide certain types of technology transfers and provide all sorts of help."
"在中国,你要么'进来'要么'出去'",加州大学圣地亚哥分校全球冲突与合作研究所所长张太铭说,"越来越多企业正不得不按中国的剧本行事,在当地建立研发中心、成立合资企业、提供特定类型的技术转让和各种帮助。"
China has the world's fastest-growing market for semiconductors, according to a study by PricewaterhouseCoopers. It is also a major market for other high-tech goods, giving foreign companies a big incentive to collaborate with Chinese counterparts. China has made it clear that companies that help with the goal of building up China's tech industry will be viewed more favorably than those that don't, analysts say.
普华永道的研究显示,中国拥有全球增长最快的半导体市场,还是其他高科技商品的主要市场,这是外企与中国同行展开合作的强烈动机。分析人士称,北京态度很明确,那些有助于中国打造科技产业的公司将比其他公司更受欢迎。
The emphasis on helping the country develop its tech sector is driven by three key factors: the growth of China's tech industry, which has reached a point where it can be a collaborator with the more advanced U.S. companies; a push by the Chinese government to speed up that growth through investment and partnerships with U.S. companies; and a belief that to win in China, U.S. manufacturers need the access to the Chinese market that local partners can provide.
这受驱于3个关键因素:中国科技产业的增长已达到能与更先进美企合作的程度;中方正通过投资、合作等方式促进产业增长;美国制造商认为,想在华取胜就需进入当地伙伴提供的市场。
Raman Chitkara, global technology industry leader at PricewaterhouseCoopers, said "the primary driver" behind recent partnerships and other deals is that China has become the world's biggest market.
普华永道称,在近来的伙伴关系背后,"首要推动力"是中国已成世界最大市场。
"Whether it is for automobiles, PCs, mobile phones or TVs, China has become the biggest consumer of these products. That's where the local Chinese companies are better equipped."
"无论汽车、电脑、手机或电视,中国都已是最大消费国。这就是最大的优势。"