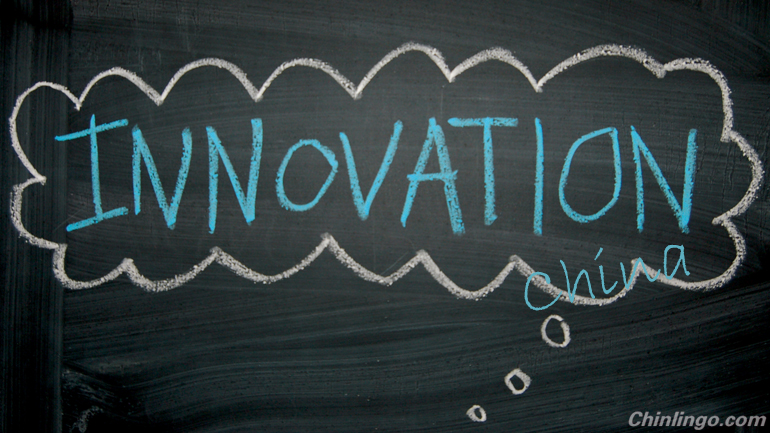 The recent volatility in China's stock markets, and the untraditional steps taken by Beijing to calm them, is yet another reminder that China is, well, different.
中国股市最近的波动以及北京为稳定市场采取的非传统举措又一次提醒人们,中国与众不同。
At least so far, the Chinese experiment is still working when it comes to the red-hot information technology market. Even as Europe tries once again to reboot its Internet economy with a new Digital Single Market initiative, China continues to make dramatic progress pursuing its own brand of public-private partnerships. In the last 20 years, China has launched some of the most valuable Internet companies in the world, including Baidu, Alibaba, Tencent and JD.com.
至少到目前为止,在火热的信息技术市场,中国的实验仍然是成功的。在欧洲用新的"数字化单一市场"计划再次尝试重启其互联网经济之际,中国在打造自己独特的公私合作模式方面取得显著进步。在过去20年里,中国推出了一些全球最具价值的互联网公司,包括百度、阿里巴巴、腾讯和京东等。
While some of these giants largely serve the enormous local market, Chinese companies such as Foxconn dominate the assembly of computing and consumer electronics devices worldwide. And now Chinese companies are evolving from the manufacture of other companies' products to become leading-edge designers themselves.
虽然这些巨头中有一部分主要服务于庞大的国内市场,但富士康等中国企业已经在全球计算机和消费电子设备组装领域占据了统治地位。现在,中国企业正在从其他公司产品的代工者向领先的设计者转变。
The commitment to innovation, at least within China's growing class of entrepreneurs, is genuine. Everyone we met seemed to be involved in at least a few start-ups. From Shenzhen, China's semi-open Silicon Valley, to Qingdao, a coastal city best-known for its eponymous beer, we met determined entrepreneurs who, from what we could see, mirrored the values and working methods of their Western counterparts.
中国人对创新的投入是真诚的,至少在中国日益壮大的企业家群体当中是这样。从深圳到以同名啤酒闻名的沿海城市青岛,许多志向坚定的企业家借鉴了西方同行的价值观和工作方法。
The Silicon Valley culture, for example, is very much alive at OnePlus, a smartphone start-up with a cult-like following, a charismatic leader, and an international staff of over 400. The CEO Pete Lau started OnePlus after serving as vice president for Oppo, one of China's largest smartphone makers. The company's first product, the OnePlus One, is a design marvel, with high-end components and a premium form factor, which the company sells worldwide for only about $350 unlocked.
例如,硅谷文化在一加科技公司充满了活力。一加科技是一家智能手机初创企业,拥有一批狂热的粉丝、一位有魅力的领导者和来自不同国家的400名员工。2013年11月,之前在中国知名智能手机制造商OPPO公司担任副总经理的刘作虎离职创办了一加科技。该公司的第一款产品是一个设计奇迹,具有高配置和一流外观,售价仅350美元左右。
Both to minimize cost and maximize customer interaction, OnePlus sells its phones directly to consumers, and, until recently, only through an invitation system that allowed the company to micromanage production scheduling and inventory control. The company sold one million phones its first year.
为实现成本最小化和用户互动最大化,一加科技将手机直接卖给顾客,而且直到不久之前还只通过邀请码模式进行销售,使公司能对生产计划和库存控制进行微观管理。一加科技成立10个月就卖出了近100万部手机。
OnePlus's embrace of the disruptive innovation philosophy is inspiring, but nowhere near so much as that of Zhang Ruimin, CEO of Haier, the world's largest manufacturer of durable goods including air conditioners and kitchen appliances.
一加科技对创新思想的接受态度令人振奋,但还比不上海尔集团的首席执行官张瑞敏。海尔是世界最大的耐用品制造商之一,产品包括空调和厨房电器。
Zhang, now 66, was a local government official in 1984 when he was assigned to resuscitate a moribund refrigerator factory in Qingdao, and famously rounded up defective refrigerators he found in inventory and personally smashed them with a sledgehammer. From that unconventional beginning, Zhang oversaw Haier's remarkable rise.
现年66岁的张瑞敏1984年奉命去救活青岛一家经营不善的冰箱厂。当时很出名的一件事是,他亲自用铁锤砸烂了有问题的冰箱。从那个非常规的起点开始,张瑞敏带领海尔迅速崛起。
Now a revered business visionary in China, Zhang refuses to leave well enough alone, and is in the midst of smashing Haier's business model once again. Recognizing the disruptive potential of such emerging technologies as the Internet of Things, 3D printing, and embedded software that can reconfigure traditional durable goods such as those Haier produces, Zhang recently undertook to restructure the company as a collection of competing start-ups.
如今,张瑞敏在中国是一位受人尊敬的有远见的企业家。但他不愿急流勇退,又一次"砸碎"了海尔的企业模式。在意识到物联网、3D打印、嵌入式软件等新兴技术的潜力可能改变海尔生产的传统耐用品的格局后,张瑞敏最近着手将集团拆分成一批初创团队。
Employees have been grouped into small teams, who work on product design in collaboration with real customers, sometimes racking up millions of social network communications in a matter of months. Lower-level employees who believe they have better ideas than the leader can take over the team, and all employees share in the success of new product launches.
海尔的员工被分成一个个团队,与真正的消费者共同研究产品设计,有时几个月之内就要在社交网络上进行大量交流。低级别员工如果认为自己有比领导更好的点子就可以接管团队。
CEOs of stalling U.S. industrial giants rarely express Zhang's level of creativity, humility, or candor. They prefer to dismiss the Internet as irrelevant to their business, or at best as a frustrating source of unfair competition.
美国产业巨头的首席执行官们鲜有张瑞敏那样的创造力、谦逊和坦率。他们往往对互联网不屑一顾,认为互联网对他们的企业无足轻重。
Don't know what will happen to China's stock market, or whether the country's hands-on industrial policy and social engineering can really work in the long-term. But Chinese entrepreneurs, new and old, are at least asking all the right questions.
不知道中国股市会怎样,也不知道中国的产业政策能否真正取得长期成功。但中国企业家无论年龄大小,至少都在提出正确的问题。