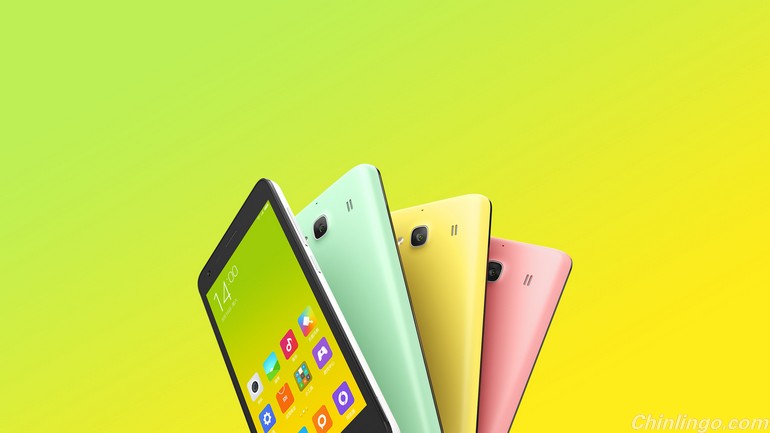 The call of the world's biggest smartphone market is proving irresistible for entrepreneurs in China, where even purveyors of concrete mixers, refrigerators and rock music are mimicking local trailblazer Xiaomi Inc. with their own handsets.
全球最大智能手机市场的吸引力让中国的企业家难以抵挡,就连混凝土搅拌车和电冰箱生产商以及摇滚"教父"都在模仿国内市场领导者小米,生产自己的手机。
But the market shrank in early 2015 for the first time in six years and sales have fallen at one-time leader Xiaomi. That sudden about-turn raises questions over whether there is any chance for the likes of construction machinery maker SANY Group Co Ltd., Gree Electric Appliances Inc of Zhuhai and veteran rockstar Cui Jian.
但是2015年初,中国的智能手机市场遭遇6年来第一次收缩,小米的销量也有所下降。这一突然转变让人对建筑机械制造商三一集团有限公司、珠海格力电器股份有限公司和中国摇滚"教父"崔健等是否有机会成功产生怀疑。
The slowdown may be too much for all but the largest handset makers, much less a plethora of me-toos, some analysts say. In a crowded market plagued by price wars, entrants will have to convince buyers to abandon established brands with phones that surpass even premium models, U.S. research firm Gartner said.
一些分析人士说,除了最大的几家公司,这次市场增速放缓让所有手机生产商难以应付,更不用说一大群模仿者。美国高德纳咨询公司说,在一个被价格战困扰的拥挤的市场,新来者必须用能超越市场上最好机型的手机来说服顾客放弃老品牌。
"It's not that easy to go bankrupt making phones, but it's also not easy to be profitable," said Taiwan-based Gartner analyst CK Lu, who covers the mainland smartphone market. "If you don't have good differentiation, you're putting yourself in a saturated market."
高德纳驻台湾分析师、主要研究大陆智能手机市场的吕俊宽说:"生产手机不那么容易破产,但也不容易赚钱。如果与别的产品没有差异,你实际上就是进入一个饱和市场。"
China had 155 smartphone brands selling over 1,000 handsets a month as at end-March, from 110 two years ago, said analyst Neil Shah of Counterpoint Research. In neighbouring India, there were 103 brands, over half of which are Chinese.
康特波因特研究公司分析师尼尔·沙阿说,截至3月底,中国每月销量超过1000部的智能手机品牌有155个,两年前为110个。印度有103个品牌,其中很多是中国品牌。
But small players compete for just one-fifth of the market as the rest is occupied by the 10 biggest incumbents – including Apple Inc., Samsung Electronics Co. Ltd., Lenovo Group, Huawei Technologies Co Ltd. and Xiaomi – according to Gartner.
高德纳说,10家大公司——包括苹果、三星、联想、华为和小米——占据了4/5的市场份额,其余小厂家只能争夺1/5的市场。
Bringing a smartphone to market in China costs as little as a few hundred thousand dollars, with money going on licensing and off-the-shelf designs from manufacturers. For greater scale, involvement in design, marketing and offline sales distribution send costs into the hundreds of millions of dollars, said Shah.
在中国,将一款智能手机推向市场只需要几十万美元,主要成本是获取许可证以及获得生产商的现有设计。沙阿说,如果包括设计、营销和线下分销,成本可能达到数亿美元。
Few entrants are likely to last without mass sales, like Xiaomi, or other businesses to support money-losing smartphone divisions, like Lenovo. Their best chance is to link handsets to new sectors such as wearable devices and smart home appliances, analysts said.
如果没有小米这样大的销量,或者像联想那样有其他业务来支撑亏损的智能手机部门,那么新来者很少能维持下去。分析人士说,它们最好的机会就是把手机与可穿戴设备和智能家电等新兴产品联系在一起。
But new hopefuls are lured to the market by the fairy tale success of Xiaomi. In December, investors valued Xiaomi at US$45 billion less than five years after its founding, making the firm one of the world's most valuable startups.
但小米童话故事般的成功吸引着同样渴望成功的人们。去年12月,小米成立不到5年,投资者对其估值就达到450亿美元,使其成为全世界最有价值的初创企业之一。
Xiaomi, whose sales are mostly domestic, saw phone shipments rocket 227% last year. But the firm's fortunes wavered last week when it reported semi-annual sales that for the first time were lower than the previous six months.
主要针对国内市场的小米手机去年出货量增长了227%。但是根据公司近日公布的数据,上半年其智能手机销量较此前6个月首次出现下降。
The decline came after researcher IDC in May said smartphone shipments in China fell in the first quarter for the first time in six years, by 4.3%, due to "market saturation."
国际数据公司5月表示,由于市场饱和,第一季度中国智能手机出货量出现6年来第一次下滑,下降4.3%。
"You have so many new things, so much noise, so many new brands coming all the time," said Dan Dery, chief marketing officer of Alcatel OneTouch, part of Chinese smartphone maker TCL Communication Technology Holdings Ltd. "I see a lot of our competitors trying to replicate Xiaomi just by putting a cheap phone online," he said.
TCL旗下阿尔卡特OneTouch品牌的首席销售官丹·德里说:"一下子出现了这么多新产品、新品牌。很多竞争对手试图通过推出廉价手机来复制小米的成功。"
"I think no more than three new brands can be commercially successful in the short term, any others will only acquire a tiny portion of the market," said Peng Luping, China research director of Canalys. "But if they want to be profitable just selling phones, the chances are very, very low."
美国调研公司易观国际的中国研究总监彭路平表示,在短期内取得商业成功的新品牌不会超过3家,其他品牌只能获得微不足道的市场份额,"若希望仅通过卖手机就能赚钱,成功率将会非常、非常低。"