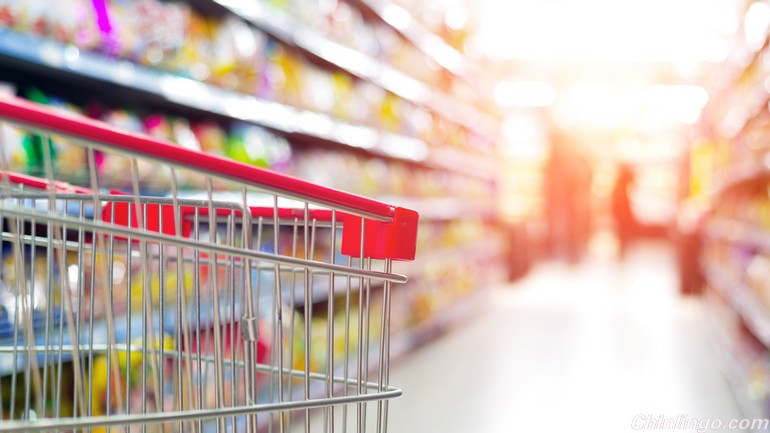 No matter how the Chinese economy slows or the stock market stumbles, the country's consumers will not stop washing their clothes or eating cup noodles any time soon. But multinational makers of fast-moving consumer goods are finding it harder to rely on the mainland to take up the slack for other parts of the world.
无论中国经济如何放缓或股市如何下跌,中国消费者都不会不洗衣服或不吃方便面。但快速消费品的跨国制造商却发现,越来越难依靠中国大陆市场来提振全球其他疲弱市场。
And with local brands fast grabbing market share for items from toothpaste to fruit juice, multinational consumer companies are finding it harder to compete, especially in lower-tier cities that account for much of the recent growth in the sector.
随着中国本土品牌迅速占领从牙膏到果汁等产品的市场份额,跨国公司的竞争压力越来越大,尤其在二三线城市,而快消品近来增幅的一大部分是在这些城市实现的。
Growth in China's FMCG market by value has slowed from nearly 12 per cent in 2012 to 4.4 per cent in the first quarter of 2015 year on year, according to a report from Bain & Co and Kantar Worldpanel. Overall FMCG sales volume was flat in 2014 compared with 2013, while average prices rose 5.4 per cent — more than twice the rate of inflation.
2015年第一季度,中国快消市场的市值增速从2012年的近12%下降到4.4%。博楷咨询(上海)公司合伙人陈科(音)说:"经济增速放缓是引发下降的主要因素。"贝恩公司合伙人布鲁诺·兰尼斯说:"对中国的快消品牌而言,如今游戏已改变……快消公司正寻找新的竞争方式。"
"The Chinese market has become more complicated for western players," write Pat Dodd of Nielsen global retailer services and Ryan Zhou of Nielsen in China. Nielsen points out that domestic brands respond more quickly than many multinational brands to shifting Chinese consumer tastes.
尼尔森公司全球零售服务部门的帕特·多德说:"对西方公司而言,中国市场变得越来越复杂。"与许多跨国品牌相比,本土品牌对于不断变化的中国消费者品味的反应更迅速。
"The local giants are fast on innovation and fast on distribution, Nielsen says. Local brands also have better distribution channels in lower-tier cities, which multinationals have done too little to penetrate, retail analysts say.
本土巨人创新更快,在二三线城市有更成熟的分销渠道,跨国公司则不愿去渗透。
Consumers are changing where they shop for daily necessities, too. Purchases in hypermarkets have increased much more slowly than in smaller-format supermarkets and convenience stores. Ecommerce sales rose 34 per cent last year, Bain says.
消费者购买生活必需品的方式也在改变。大卖场购物增速远比不上小型超市和便利店。电商渠道的增速则在去年达到34%。
And things could get worse before they get better: Chen Ke of Kurt Salmon says: "The stock market crash will affect customer confidence." But Bain says only local brands understand local consumers is a myth. "Nestlé and P&G have been working in markets all over the world for a long time — markets that might even be more challenging than Chinese lower-tier cities. It just takes time."
情况还可能变得更糟。博楷咨询的陈科说:"股市大跌会影响消费者信心。"但也有专家认为,"只有本土品牌才能理解本土消费者的观念是虚构的。比如雀巢和宝洁在全球市场长期深耕,其中一些市场甚至比中国二三线城市更具挑战性。它们需要的只是时间。"