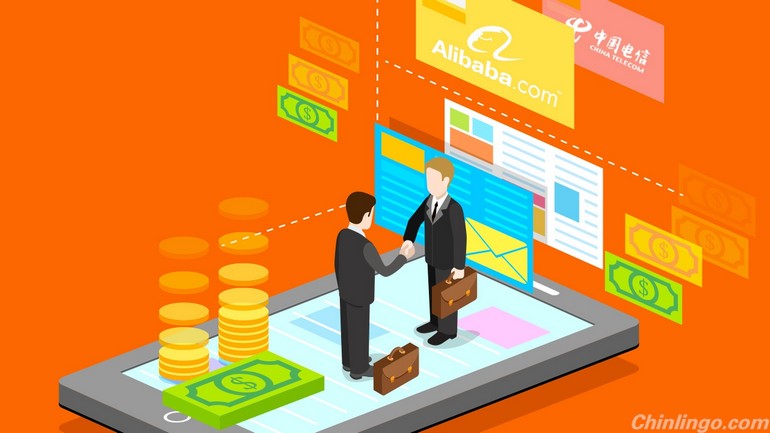 Just how dominant is China on the global economic stage? Writer Joseph Stiglitz put it into perspective recently when he stated, "2014 was the last year in which the United States could claim to be the world's largest economic power. China enters 2015 in the top position, where it will likely remain for a very long time, if not forever."
中国在全球经济舞台上的地位有何等重要?诺奖得主约瑟夫·施蒂格利茨对此作出了合理判断,他最近指出:"2014年是美国能号称世界最大经济强国的最后一年。进入2015年后,中国会居于首位,很可能留在这个位置很长一段时间,即使不是永远。"
Brands should take note. For the first time, Chinese-language users now outnumber English-language users for accessing the internet. It's now the biggest smartphone market in the world.
各品牌应该注意。上网时使用汉语的人数现在第一次超过了英语使用者。中国如今是世界最大的智能手机市场。它很可能也是世界最大的电子商务市场。
Experts say China is, conservatively, 10 years ahead of the West when it comes to social commerce. Think about that: a full decade ahead.
专家们称,按保守估计,中国在社交电子商务方面领先西方十年。想想吧,领先整整十年啊!
This means it's imperative for brands to pay close attention not just to statistics about tech penetration in China — but have a strong grasp on how new technology is impacting the way consumers are behaving. Clients that study these changing social commerce trends in China and then prepare for them stateside will have a leg up. Here are six eye-opening examples.
这意味着各品牌不仅需要密切关注有关中国技术渗透的统计数据,而且需要深入了解新技术正如何影响消费者的行为。那些研究中国不断变化的社交电子商务趋势然后在美国为此做好准备的品牌将占据优势。下面是六个具有启发性的例子:
Burberry's shoppers are on average 20 years younger in China than in developed markets.
博柏利在中国的顾客比在发达国家市场平均年轻20岁。
Marketers, especially retailers, have had to create an entirely new playbook for understanding the China customer. Take Burberry, which entered the China market in 2011 and was surprised that its fans were far younger than in other markets. The fashion label embraced a younger, hipper look and feel. They altered store layouts, outfitting them with digital signage and tools. While other Western luxury brands have been shunned by the Chinese for being too "flashy," Burberry appealed to its new customers for being fresh and modern.
商家、尤其是零售商必须为了解中国消费者创造一份全新的剧本。以博柏利服装公司为例,它2011年进入中国市场,并惊讶地发现它在中国的粉丝比在其他市场要年轻得多。这个时尚品牌采行了更年轻、更时髦的样式和感观。他们改变了店铺布局,配备了数字标牌和工具。在其他西方奢侈品牌因为太过"花哨"而被中国人嫌弃之际,博柏利因为它的新鲜、现代而吸引了新客户。
Alibaba is doubling down on mobile commerce.
阿里巴巴正在移动商务上加倍投入。
Alibaba Group, a leader in China commerce and owner of platforms such as Taobao, has made clear that it wants to be accessible across classes and geographies. In rural areas of China where citizens can't afford expensive computers and laptops, Alibaba is partnering with China Telecom to sell smartphones at prices as low as 299 RMB. This is Alibaba's smart tactic for creating roots deep in China. And it won't be long before Alibaba takes on Western markets.
中国商业领头羊、淘宝等电子商务平台的所有者阿里巴巴集团,已经明确表示它希望能为各个阶层和地域的人服务。在人们买不起昂贵台式电脑和笔记本电脑的中国农村地区,阿里巴巴正与中国电信集团公司合作销售价格低至299元人民币的智能手机。这是阿里巴巴在中国创造深层根基的聪明战术。阿里巴巴过不了多久就会挑战西方市场。
388 cars were sold on WeChat in three minutes.
微信上3分钟售出388辆汽车。
The sheer size of the Chinese ecommerce market is breathtaking. Last August, on social app WeChat, Smart Car held a flash sale selling 388 cars in just three minutes. This jaw-dropping stat is as much about the propensity for the Chinese consumer to purchase online as it is about the ease of ecommerce through WeChat.
中国电商市场规模惊人。去年8月,在社交应用程序微信上,Smart汽车举行了一次限时抢购,3分钟卖出388辆车。这个惊人的数字反映了中国消费者对网购的偏爱,也表明了微信电商的简便。
Shopping doesn't start on search engines, it starts on TMall.
购物并非始于搜索引擎,而是始于"天猫"。
TMall sales are estimated to account for 80% of all online purchases, and increasingly those purchases are being made on phones.
据估计,"天猫"的销售额在中国在线购物市场占了80%的份额,并且越来越多的购物正通过手机进行。
Double 11 is 357% bigger than Cyber Monday.
中国"双十一"销售额是美国"网络星期一"的357%。
Last year's Singles Day smashed all records in online sales, generating a whopping $5.7 billion. That's more than triple what U.S. sees on Cyber Mondays.
例如前年,阿里巴巴旗下的购物平台在"双十一"打破了所有的在线销售纪录,销售额高达57亿美元。这是美国"网络星期一"销售额的三倍多。
Social shopping in China demands accountability from retailers.
在中国,社交购物要求零售商负起责任。
A Nielsen survey in September 2014 found that 40% of online shoppers in China would be happy to share their shopping experiences and pen product reviews through WeChat or other types of messaging tools. Simply put, they are creators of content. Retailers can literally disappear from the listings based on poor store reviews.
尼尔森公司去年9月的一项调查发现,40%的中国网购者乐于通过微信或其他类型的通讯工具分享自己的购物体验并撰写对产品的评价。简而言之,他们是内容创造者。零售商可能因为顾客作出的糟糕的店铺评价而从列表中消失。
Studying social commerce trends in China is enlightening — and something that all Western marketers should take more seriously. For Chinese consumers, the desktop is old-school, while in the U.S. it remains the dominant mode of making a purchase. Their mobile behaviors could help signal the type of apps and services for phones that Western marketers need to make available to keep consumers engaged.
研究中国的社交电子商务趋势能带来启发,所有的西方商家都应该更认真地对待这点。对中国消费者来说,台式电脑已经过时,而在美国,它仍然是最重要的购物方式。中国消费者的移动行为可能有助于西方商家了解应该推出哪类应用程序和手机服务,从而留住消费者。
And while not all of the behaviors will transfer culturally from China to the West, the e-commerce platforms will, so learning as much as we can about them know is critical.
虽然并非所有这些行为都会在文化上由中国转移到西方,但电子商务平台会如此。因此,尽可能多地了解这些行为至关重要。