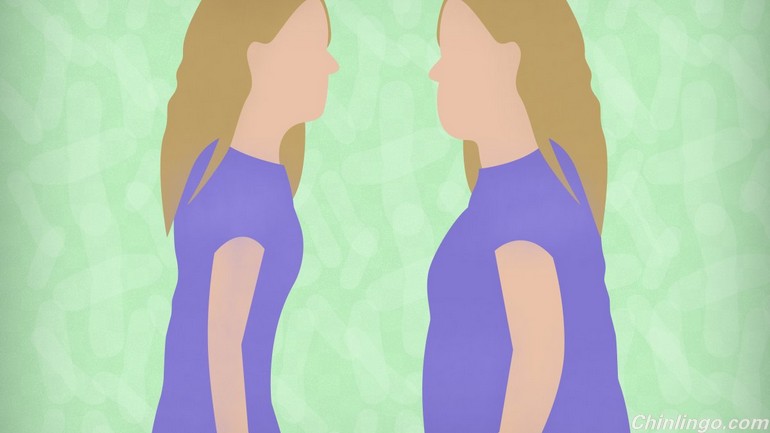 The average Chinese man weighed 66.2 kilograms (146 pounds) in 2012, having put on an average 3.5 kilograms over 10 years, according to a government report.
2012年,中国男性的平均体重达66.2公斤(146磅),在10年的时间里增长了3.5公斤,本消息来自一项政府报告。
Chinese people are growing taller as the country becomes richer but they are getting fatter even faster, the government said.
随着国家越来越富裕,中国人也长得越来越高了,但是他们变胖的速度也越来越快了,该政府说道。
Adult obesity rates reached 9.6 percent in 2012, more than doubling over a decade, the National Health and Family Planning Commission said in a report on national nutrition and chronic diseases. Those who were overweight went from 7.1 percent to 11.9 percent.
2012年的成人肥胖率达到了9.6%,是十年前的两倍多,国家卫生和计划生育委员会在国家营养与慢性疾病的报告中这样说道。超重人群所占比例从7.1%增长到了11.9%。
Among six to 17-year-olds the obesity increase was even more dramatic, more than tripling from 2.1 percent to 6.4 percent, while the proportion overweight went up by almost a third, to 30.1 percent.
在6至17岁人群中的肥胖症患者数量增长得更为庞大,几乎是增长了三倍,从2.1%增长到了6.4%,而超重所占比例几乎增长了三分之一,涨到了30.1%。
"The problem of overweight and obesity is rising sharply as the dietary make-up has changed," Wang Guoqiang, a vice director of commission, told a press conference.
"自饮食结构发生了变化以来,超重和肥胖的问题开始急剧上升,"委员会副主席,王国强,在一个新闻发布会上这样说道。
The average Chinese man weighed 66.2 kilograms(146 pounds) in 2012, extracts from the document posted online by the commission showed, up 3.5 kilograms over 10 years.
据从委员会在网上发布的文档中提取的数据显示,2012年中国男性的平均体重达66.2公斤(146磅),在过去的10年里增长了3.5公斤。
Women were 2.9 kilograms heavier on average at57.3 kilograms.
女性的平均体重增长了2.9公斤,达到了57.3公斤。
The average Chinese woman is 155.8 centimetres tall, up 0.7 centimetres from 10years earlier, according to a government report.
根据一份政府报告显示,中国女性的平均身高为155.8厘米,相比10年前增长了0.7厘米。
"Smoking, excessive drinking of alcohol ,insufficient physical exercises and unhealthy diet such as high salt and fat consumption are the main behavior risk factors that trigger and worsen chronic diseases," Wang said at the briefing Tuesday.
"吸烟,酗酒,缺乏体育锻炼和不健康的饮食习惯,如高盐高脂,都是触发和加剧慢性疾病恶化的主要行为危险因素。"王于周二时在新闻发布会上说道。
"Pressures brought by the rapid development and transformation of the economy and society on people's life and work have also caused impact on health," he added.
"由于经济和社会的快速发展和转型,给人们带来的生活压力和工作压力,也对其自身健康造成了影响,"他补充道。
The average Chinese man was 167.1 centimetres (5.48 feet) tall in 2012, the figures showed, and women's average height was 155.8 centimetres.
据数据显示,2012年中国男性的平均身高为167.1厘米(5.48英尺),女性的平均身高为155.8厘米。
They were up just 0.4 centimetres and 0.7 centimetres respectively from 10 years earlier.
相比10年前,这组数据分别增长了0.4厘米和0.7厘米。
The average Chinese woman weighed 57.3 kilograms in 2012, 2.9 kilograms heavier than 10 years earlier, a government report found.
据政府报告发现,2012年中国女性的平均体重为57.3公斤,相比10年前增重了2.9公斤。
In comparison the Dutch — the world's tallest nation — average 184 centimetres for men and almost 171 centimetres for women.
而相较之荷兰——世界上最高的国家——其男性的平均身高为184厘米,女性的平均身高为171厘米。
The numbers made Chinese people "slightly shorter" than their neighbours in Japan and South Korea, the China Daily newspaper said Wednesday, quoting Liang Xiaofeng, deputy director of the Chinese Centre for Disease Control and Prevention.
周三时,中国日报引用中国疾病控制和预防中心副主任——梁晓峰的话说道,这些数据使得中国人民在与其邻国日本和韩国做对比时,显得"略矮"一些。
A report published in The Lancet last year showed that 363,000 fatalities in China each year were linked to high body-mass index, an indicator for heart disease, diabetes and other ailments.
去年发表在《柳叶刀》杂志上的一份报告显示,中国每年有363000人死于高体质指数——用来显示心脏病,糖尿病和其他疾病的指标。