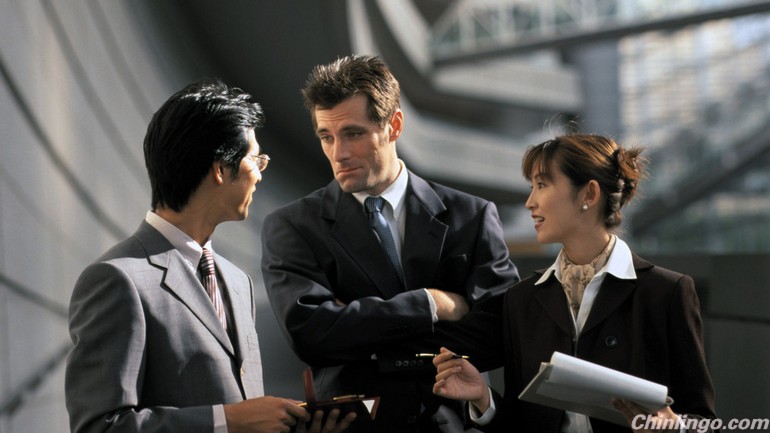 China used to be touted as a place for "cheap talent," As it turns out, while China remains much cheaper than Silicon Valley at the junior levels, it is no longer (and hasn't been for quite a few years), the low price leader for technical talent overall.
中国曾被定义为盛产"廉价人才"的国度。但我发现,尽管中国科技企业低端职位的工资与硅谷相比有一定差距,但最近几年,这种情况已经得到改善。
For data, I looked to Norman Chang and his excellent team at headhunting firm PCI Executive Search China, Chang restricted his search to technology companies with more than 1000 employees, which are mostly based in first-tier cities such as Beijing, Shanghai and Shenzhen, and only takes into account before-tax cash compensation.
我参考了PCI人才管理顾问咨询公司的一项调查,调查对象是北京、上海、深圳等一线城市、雇员超1000人的科技公司,而且只考虑税前现金工资水平。
The data surprised me – while for junior engineers China looks to be about on average a little more than half as expensive on a cash basis as Silicon Valley, that difference vanishes at the director level (typically a dozen years of experience or more) and above. Not cheap by any means.
调查数据令我大吃一惊:基础工程师职位,中国员工的工资是硅谷同级别员工收入的一半,但是这个差别到主管层就消失了。做到这一层面的科技人才至少已经在这一领域打拼12年以上。总而言之,人力成本并不便宜。
Chang also shared with me the types of backgrounds tend to get the most love from employers currently. One of the quickest ways, he says, is to start off at a reputable MNC as these are known for their high bars for hiring and rigorous training programs. Local companies, which tend to be less structured, love to pick off MNC employees. "Because they are more results driven, local firms like 'ready-to-go' talent and these days often offer a 30-100% increase in pay to lure folks from MNCs," according to Chang.
PCI公司还调查了目前最受企业钟爱的科技人才。首先就是拥有外企工作经验的人群,此类人群能够很快适应新企业高水平高强度的培训。"这部分人群执行力更强,中国企业很中意此类'拿来就用'的人才,通常给这部分人开出的工资比同级别员工高30%甚至1倍。"PCI公司领导该项调查的张劭谦先生说。
As a tech investor, I am a bit concerned by the rapid rise in development cost, which means that each dollar I put into a startup now buys fewer and fewer headcount, a trend not likely to reverse any time soon.
作为一名科技企业投资者,我对快速增长的人才成本感到些许担忧,这意味着我投入到新兴科技企业的每一分钱,能雇到的科技人才越来越少,而且这种情况短期内不可能发生逆转。