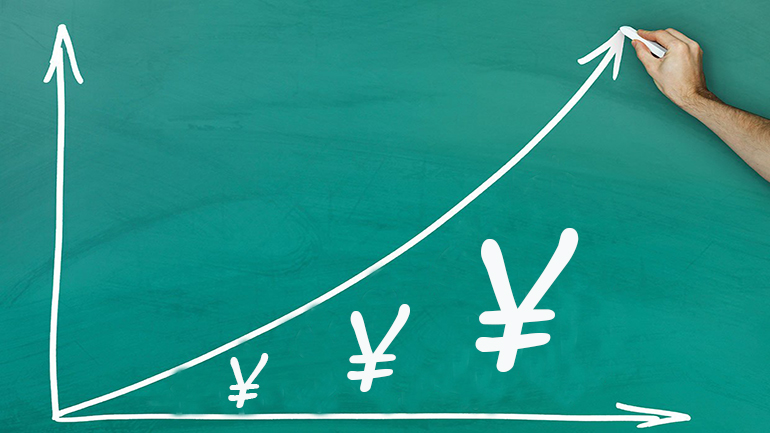 Latest figures from the State Statistics Bureau show Beijing topping the list of salaries among the 20 provinces and municipal cities that have recently published their income statistics with average annual pay of 77,560 yuan ($12,510) in 2014. However, many Chinese Internet users claim they have been misrepresented by the average salary levels. Most people say that the average wages don't reflect the prevailing average wages. The annual release of average wages turns out to be a trick for the common people. In addition, the social security base and the housing fund base are subject to the average wage. It results in a situation where the rich get richer and the poor get poorer. Changes are badly needed in this situation.
国家统计局最新数据显示,2014年北京市居民年均工资为77560元。不出意料,又有大批网友吐槽"被平均"、"拖后腿"。正如很多人所说,拿平均工资来反映社会普遍收入状况是断然不够的,年复一年地只让人们看平均工资是一种忽悠。不仅如此,由于我国社保基数、住房公积金缴交基数都由平均工资决定,这实质上造成了让低收入者更贫困、以及劫贫济富的效果,这种状况理所应当需要改变。
As the popular saying goes, a millionaire surnamed Zhang has nine poor neighbors, but every one of them is millionaire on average. Many Internet users satirized the numbers by asking themselves:"why is my wage so high using this way of calculation?"
张家有财一千万,九个邻居穷光蛋,平均起来算一算,个个都是张百万。每当统计局公布平均工资的时候,这首打油诗都注定会被网友们反复提起。这岂止是"拖后腿",简直是拍马也追不上,"这得怎么个平均法才能把我的收入平均到这么高啊?"
The noise from the Chinese Internet users about the statistics is fairly predictable, as the thing calculated is only the average, but not the median. If all the statistics are out of question only because the number of highly-paid people is too huge. Beijing owns a huge number of large state-owned enterprises, famous multinational enterprises, private enterprises, high-tech professionals and managerial talents. These people's higher salaries have greatly elevated the average wage.
网友的抱怨是可以理解的,因为这只是平均数,而非中位数。如果数据真的没有问题,那么"被平均"、"拖后腿"感受如此强烈的原因,就只有一个:高收入者工资太高了。北京有很多大型国企、著名外企、民企,高科技人才、管理人才绝对数量也比较多,乘以不菲的薪水,自然就把平均工资大幅度地拖了上去。
Herein lies the problem: is an average wage a meaningful predictor for the middle class? Median should be published to reflect the current prevailing salaries. For example, rank the 7 million strong Beijing population from low to high in salary, and the salary of those in the middle, at around 3.5 million could reflect the general condition of the society. In other words, classify different levels of salaries into several sections. The section with the greatest number of people can reflect the prevailing wages. Both median and mode are much more meaningful than an average number.
然而,问题也正在这里,少数人的高薪,就能大幅度拉高平均工资,这就是我国目前的分配现状,这样的平均工资对于绝大多数普通工薪阶层有什么意义呢?要反映多数人的工资状况,应该公布的数据是中位数,即被统计的北京700万劳动者按工资依次从低到高排列,位于第350万的那个职工的工资,才能反映社会的一般状况;或者公布众数,把不同数额的工资划分为一个个区间,看看哪个区间里的劳动者数量最多,就能反映普遍的工资状况。不管哪种方法,都比"平均工资"来得更有意义。
But why is the median or mode not being released? Feng Nailin, director of China's National Bureau of Statistics' Population and Employment Statistics Department, explained that "there's no better substitute available. If median and mode are required, the salary of each person is needed for the calculation. It would be a tough task, and the current conditions do not allow us to do it".
那为什么只发布平均数却不发布中位数和众数呢?国家统计局人口和就业统计司司长冯乃林当时的解释称,"现在我们还没有更细的从其他途径统计工资的方法,所以现在只公布平均工资。""如果要计算那两个数(中位数和众数)就需要每一个单位的每一个人的工资来计算,所以可能就比较困难……目前的条件不允许我们做这两个数值,所以只能用平均数。"
Is it really difficult to release a median or mode? Actually, Hong Kong has set a good example for us. The local government does not merely publish a press release, but a PDF document containing nearly 120 pages on the annual average wages.
公布中位数、众数有这么困难吗,这非常令人怀疑。不妨拿我国香港地区作为对比。香港政府统计处每年都会做一个"收入及工时按年统计调查",每年按时公布,不仅仅只有新闻稿,还公布了近120页的详细pdf文档,内容极其详尽。
When will the State Statistics Bureau go all out to release a median for Chinese people? It's time for the bureau to figure out a method to make the common Chinese people no longer feel disappointed looking at the average salary.
那在公布工资中位数方面,统计局可不可以赶紧来个"背水一战"呢?不要再让人们年年感到"被平均"、"拖后腿"了。