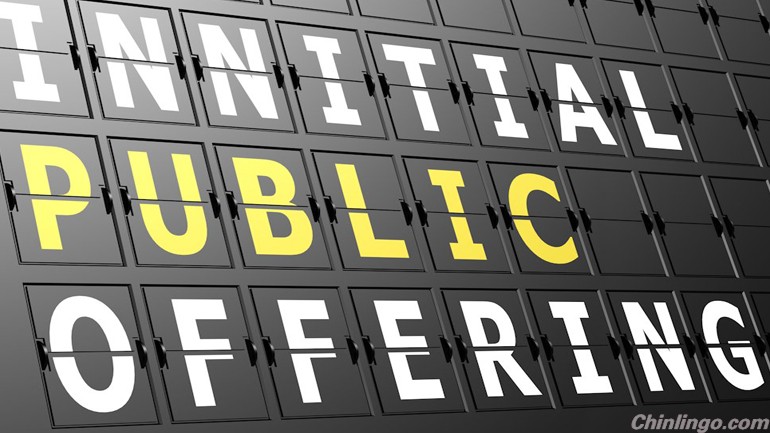 Welcome to capitalism, China.
欢迎来到资本主义世界,中国。
Sort of.
某种程度上。
The country will be the world's largest market for initial public offerings in the first half of 2015 thanks to a bullish capital market and favorable regulations that brought new listings to market.
这个国家将成为2015年上半年全球最大的IPO市场——这要归功于行情看涨的资本市场以及批准公司上市的有利监管措施。
A total of 241 companies have listed on China's mainland stock exchanges already this year, raising over $40 billion, according to Ernst & Young's Global IPO Trends report. China was top of the heap in both the number of deals and capital raised, followed by the U.S., which saw 101 IPOs raising $19.7 billion.
据《安永全球IPO趋势》报告称,今年以来,已经有241家公司在中国大陆的证券交易所上市,筹资超过400亿美元。在上市公司数量和筹资金额方面,中国均排在第一位,美国则以101宗IPO、197亿美元筹资总额排在第二位。
Both H-shares and A-shares participated this year, with the bulk going to the mainland exchanges in Shanghai and Shenzhen.
今年H股和A股均参与了这场IPO盛宴,不过其中大部分IPO还是在上交所和深交所发生的。
The mainland Chinese A-share market had 190 IPOs this year, up 265% from last year. Companies raised $23.7 billion, a 316% increase year on year.
今年中国A股市场上共有190家公司上市,较去年大幅增长265%。这些公司总计筹得资金237亿美元,同比跃增316%。
Both Shenzhen and Shanghai exchanges ranked first and second in the world by number of IPOs, while the Shanghai and Hong Kong exchanges were the top two by amount of capital raised in the offerings, according to EY.
深交所和上交所的IPO数量在全球分列第一和第二,而筹资金额排在前两位的则是上交所和港交所。上述安永报道如是称。
China banks raised the most funds at $15.9 billion, followed by industrials raising $5.1 billion and tech companies bringing in $3.7 billion.
筹资总额方面,排在第一位的是银行,共159亿美元,工业公司以51亿美元排在第二,科技公司则筹得37亿美元,排第三。