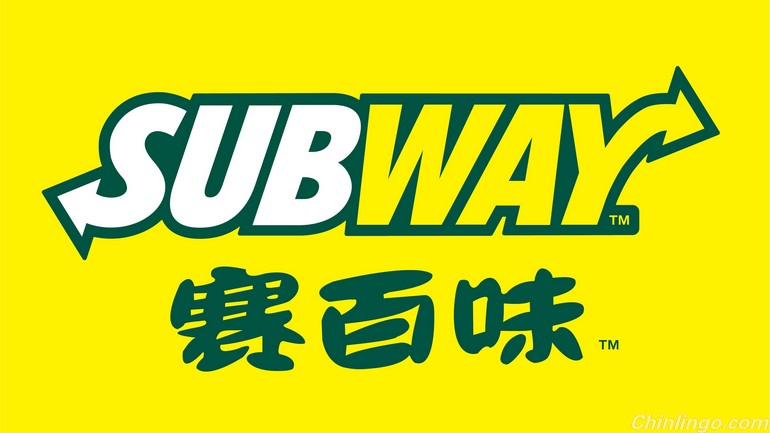 Western countries have three staple fast foods— the hamburger, pizza and sandwiches. Nowadays many successful companies are selling hamburgers and pizzas in China, but the situation with the sandwich is far from satisfactory. Consumers are having trouble accepting it as readily as the former two.
西方三大主食———汉堡,披萨,三明治。汉堡和披萨都在国内有了很成功的公司运作,但三明治无论在消费者的接受程度和品牌形象上,明显与前面的两位兄弟差了很多。
As a global leading brand of sandwich-making, Subway has some issues when it comes to expanding in China.
作为全球三明治的领军品牌,赛百味在中国的发展确实有些问题。
Subway only had franchisees in its infancy at the Chinese market. When it comes to franchising, the regular pattern is to open a direct-sale store to make money and then develop allied business and franchisees. This is proven to be a deadly disadvantage unable to compete with McDonald's, KFC and Pizza Hut concerning the strategic layout. Additionally, the incompatibility of allied companies also causes the failure in marketing new products.
1.赛百味在早期的中国市场全部是加盟店。在特许经营行业,正常的模式是开出直营店,做到盈利,然后开发加盟商,做加盟店。这是最致命的伤,从战略布局上无法跟麦当劳、肯德基、必胜客去一争长短。加盟商不配合也造成新品推广不理想。
They don't spend enough on advertising. Subway only has franchises instead of direct-sale stores. Because of that, the company won't spend money on product advertising, but on advertising of investment attraction.
2.广告投入严重不足。赛百味基本没有直营店,全是加盟店。所以赛百味不会投钱去做产品广告,只会投钱去做招商广告。
In China, Subway has its separate advertising fund accounts in every region. This fund is connected to the stores' turnover in that region. Subway has nationwide advertising fund as well, which is taken from the regional advertising fund at a fixed percentage.
在中国区,赛百味每个区域都有对应的广告基金账户,里面的金额就是来自这个区域门店的营业额。在这之上,还有全国区域的广告基金,里面的钱是按照固定比例从区域广告基金抽取。
However, the money available is limited. Subway's nationwide advertising can't get out there and make a splash. The local advertising is even worse, as little money is left in the regional fund after being taken by the nationwide fund.
即便这样,可用的金额也是有限的,所以全国区域的广告投放无法做到轰炸式投放。而被全国广告基金抽取后的区域广告基金已经所剩不多,所以本地的广告投放就更加寒酸。
Subway seems to not be caring for its customers or its market attentively, compared to McDonald's and KFC. Subway is the latest American fast food among the big three; hamburger, pizza and sandwiches, and it needs several more years to be accepted by Chinese customers, and the global headquarters are paying little attention to the Chinese market.
3.消费者受众没有培养起来,和麦当劳肯德基比起来,也没有用心培育市场。赛百味是汉堡、披萨、三明治中最迟进入中国的美式快餐食物,本身就需要几年的时间来让顾客适应口味;上级总部对中国区域的重视也不够。
They are experiencing difficulty in promotion of new products. All the food is made in the American way. Subway does not make any improvement or cater to the Chinese market. Sandwich is a western cold food. Chinese people find it difficult to accept cold food when nearly all the sandwiches offered are served cold – this goes against Chinese traditional love of hot food.
4.本地化和新品推广困难。所有的产品做法都100%的美式原汁原味。赛百味公司,没有任何针对中国市场的改进和新品研发。本身三明治是非常西化的食物,中国人很难接受冷食,几乎所有三明治都是凉的,确实不符合中国人喜欢热食的习惯。
Also, the way of ordering Subway sandwiches has some unusual side-effects. Most people in China feel unnatural to make independent choices. It can become quite awkward when they have different bread, vegetable and salad dressing choices to choose from for the first time. Going to McDonald's or KFC and ordering a set meal is much easier.
5.赛百味的点餐模式,就是一把双刃剑:大多数人不太习惯自主选择。初次选面包、蔬菜、沙拉酱之类的时候比较尴尬,不如麦当劳肯德基的固定搭配来得有安全感。