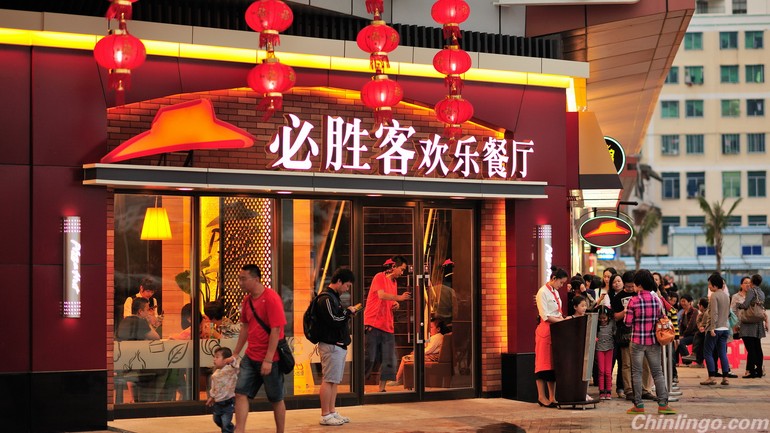 According to the official announcement from AliPay, they have successfully connected with the KFC stores in Shanghai and Hangzhou. Customers from these two cities can pay their orders through AliPay inside the stores.
支付宝官方发布信息称,已经顺利接入上海、杭州两地肯德基门店,用户在这两个城市的肯德基店可以刷支付宝钱包完成付款。
This is the first time that KFC launched its mobile payment since entering the Chinese market in 1987.
这是肯德基1987年进入中国市场以来,首次接入移动支付。
It won't be long before AliPay is supported in KFC stores across the whole country. When that time comes, AliPayKFC will further cooperate with the AliPay's service platform and big data operation. AliPay will start a series of sales promotions after connecting with KFC, aiming to motivate its customers to make the payment by AliPay offline. In addition, apart from cooperating with AliPay, KFC's express delivery and application are also connected with WeChat Payment.
不久以后,全国的肯德基店将全部支持支付宝。届时,除了支付合作外,肯德基还会在服务窗、大数据运营等方面展开深入合作。此外,支付宝预计将在接入肯德基之后开启一系列的促销活动,以期撬动用户在线下始终支付宝扫码付款。同时,肯德基订餐宅急送和APP上除了接入支付宝之外,还接入了微信支付。
Pizza Hut will also join AliPay on July 6, and customers can pay for their meals through scanning a bar code, covering all the stores in China.
必胜客也将在7月6日接入支付宝钱包,实现消费扫码购,而此次接入支付宝将是全国范围内的门店。
Pizza Hut is also launching three payment methods on its official website.: AliPay, WeChat and bank cards
同时,在必胜客官网上,也开通了支付宝、微信支付和银行卡支付三项支付方式。
AliPay has become the most powerful weapon for Alibaba to attack online and offline businesses. According to some statistics AliPay is now supported in over 70 different supermarkets and convenient store chains in China, with over 40 thousand stores. Brands like Carrefour, Auchan, Wu-Mart, Watsons and China Resources have already started cooperating with AliPay.
支付宝已成为阿里巴巴向O2O渗透的最强神器。据不完全统计,目前,全国范围内支持支付宝付款的商超、便利店品牌超过70多家,门店数超4万家。包括家乐福、欧尚、物美、屈臣氏、华润等50多个品牌,都已经陆续接入支付宝。