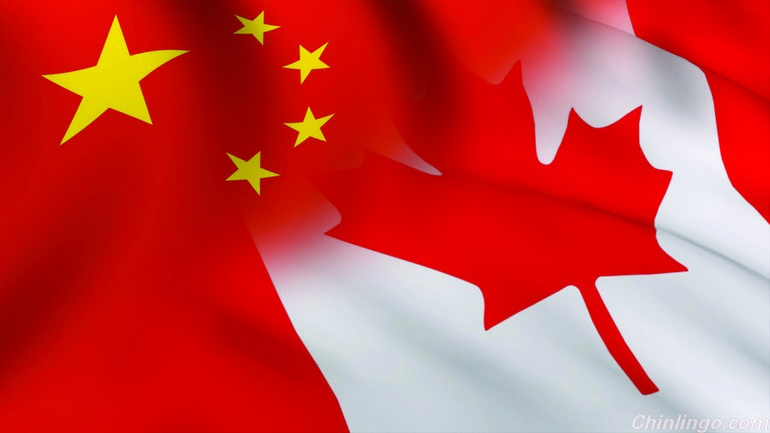 China is poised to overtake Britain as Canada's second-largest source of foreign tourists.
中国有望取代英国成为加拿大第二大游客来源国。
The shift is expected to take place around the end of this year, leaving only the United States ahead of China when it comes to visitors entering this country.
预计这种转变将在今年底出现,就赴加拿大游客人数而言,届时将只有美国排在中国前面。
Data from Statistics Canada show Britain still ahead of China for the first four months of 2015, but China's numbers are growing so quickly that it will soon move up into second place. From January to April, 134,392 visitors came from Britain and 107,351 from China, but the Chinese numbers are up 20.4 per cent from 2014.
来自加拿大统计局的数据显示,2015年前4个月,英国仍排在中国前面,但中国游客人数增长迅猛,很快就会跃升至第二位。从1月到4月,赴加拿大的英国游客人数为134392,中国游客人数为107351,但中国游客人数较2014年增长20.4%。
The change in rankings was expected to happen in 2016, said David Goldstein, president of Destination Canada, the Crown agency responsible for selling Canada as a travel destination.
"以加拿大为目的地"旅游组织主席戴维·戈尔茨坦表示,排名的变化预计会在2016年发生。
"We talk about mature markets and emerging markets," Mr. Goldstein said. "China has now emerged. … It is a juggernaut."
戈尔茨坦说:"我们说成熟市场和新兴市场,中国现在已经兴起……它是不可抗拒的强大力量。"
The growing middle class in China is one factor increasing Chinese tourism to Canada. Another key factor was an agreement between the two governments signed five years ago, which gave Canada "approved destination status." This allowed direct-to-consumer tourism advertising in China, and permitted Chinese group visits. Quicker visa processing has also helped.
中国中产阶级的壮大是赴加拿大的中国游客增长的一个因素。另一个关键因素是5年前两国政府签署协议,中国确认加拿大为"公民出境旅游目的地"。该协议批准加拿大方面在中国直接面对消费者开展营销活动,并允许中国游客组团访问。签证程序简化也起到了积极作用。
The higher demand means there has also been a sharp increase in the number of flights between the two countries.
需求上升意味着两国之间的航班数量也会大幅增加。
Meanwhile, the rise in the number of Chinese travellers has forced Canadian tourist operators to adapt, Mr. Goldstein said, "just as the Rockies had to get accustomed, 20 years ago, to a huge wave of Japanese tourists."
与此同时,中国游客人数增长也迫使加拿大旅游业者适应新情况。戈尔茨坦说:"就像20年前落基山不得不适应大量日本游客一样"。
That means making sure that appropriate food offerings are available, for example, and that menus and guidebooks are printed in Chinese.
这意味着要确保提供合适的餐食,菜单和导游手册要有中文版等。
Chinese visitors are travelling throughout Canada, Mr. Goldstein said, and not just sticking to the West Coast or the Toronto-Niagara Falls region. Air China has just announced a direct flight from Beijing to Montreal starting this fall, a sign there is sufficient demand for that route, he said.
戈尔茨坦表示,中国游客的足迹遍布加拿大全境,而不仅仅局限于西海岸或多伦多-尼亚加拉瀑布地区。中国国航刚刚宣布从今年秋天起开通北京至蒙特利尔直航线路,表明旅客对这条线路有足够的需求,戈尔茨坦如是说。
Despite the rise of Chinese tourism, the United States is still firmly the No. 1 source of travellers coming to Canada. In the first four months of 2015, almost 2.3 million Americans came across the border and stayed at least one night, more than double the number who came from the rest of the world combined.
尽管中国游客不断增长,但美国作为加拿大第一大游客来源国的地位仍牢不可破。2015年前4个月,近230万美国人穿越国界,在加拿大停留至少一个晚上,这一数字是世界其他地方赴加拿大游客人数总和的两倍多。