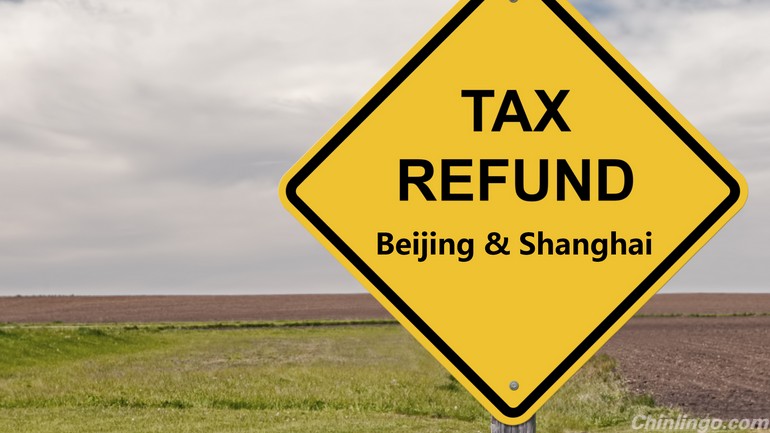 Beijing and Shanghai will offer tax refund on purchases made by foreign tourists from July 1st.
自2015年7月1日起,北京市和上海市实施境外旅客购物离境退税政策。
According to the policy, foreign tourists must meet the following four conditions before applying for a tax refund: The minimum purchase to obtain a tax refund is 500 yuan at one store in a day; the goods shouldn't be already used or consumed; the time of purchasing should be within 90 days before departing; the goods should be carried with the foreign tourists themselves or transported by luggage.
据介绍,境外旅客申请退税,需要同时符合四个条件:同一境外旅客同一日在同一商店购买的退税物品金额达到500元人民币;退税物品尚未启用或消费;离境日距退税物品购买日不超过90天;所购物品由境外旅客本人随身携带或随行李托运出境。
However, not all foreign tourists who travel from everywhere in Beijing can enjoy this tax refund. Only those tourists from overseas, as well as those from Hong Kong, Macao and Taiwan who have lived on the Chinese mainland for no more than 183 days can they get tax refund.
不过,并不是所有境外旅客到京任意地方都可以享受退税优惠。其中,境外旅客是指在我国境内连续居住不超过183天的外国人和港澳台同胞。
So far, 86 stores in Beijing are qualified for the tax refund, with over 50% of department stores followed by well known brands and shopping centers. There are 27 stores offering tax refund in Shanghai, mainly distributed in central commercial districts, tourism shopping regions and commercial foreign affairs locations.
目前,北京首批获得离境退税资格的企业有86家,其中百货商场占比超过50%,其次是老字号企业以及购物中心。上海首批退税商店共27家,主要分布在中心商业街区、旅游购物景区、涉外居住商业社区。
For now, the customs at T2 and T3 terminals in Beijing airport are ready for dealing with tax refund. In Shanghai, foreign tourists can get the refund at the Pudong International Airport and Hongqiao International Airport. The currency for tax refund is Yuan, and foreign tourists can get refund through cash and transfer accounts.
目前首都机场T2、T3航站楼的海关机构已准备就绪。在上海,境外旅客则可以在浦东国际机场和虹桥国际机场进行离境退税。退税币种是人民币,境外旅客可通过现金退税和银行转账两种方法进行退税。
More than 50 countries and regions have tax refund polices, including the United States, Japan, South Korea, Canada, Brazil and Thailand. Liu Simin, the contract research fellow of tourism research center in the Chinese Academy of Social Sciences thinks the tax refund policy is an important step in connecting China with the outside world.
目前,美国、日本、韩国、加拿大、巴西和泰国等50多个国家和地区均已建立离境退税体制。中国社科院旅游研究中心特约研究员刘思敏表示,离境退税政策的实施有利于增强我国入境游的竞争力,中国出台退税政策是正式与国际接轨的重要一步。
Liu also predicts that the effect of tax refund in Beijing and Shanghai will be great Liu said, "There are large amounts of foreign tourists in Beijing and Shanghai, and they definitely won't miss this great opportunity for shopping."
刘思敏预测,北京、上海离境退税政策的实施效果会优于海南,他说,"京沪两地本身就有比较大量的境外游客,他们不会放弃这个很好的购物机会。"