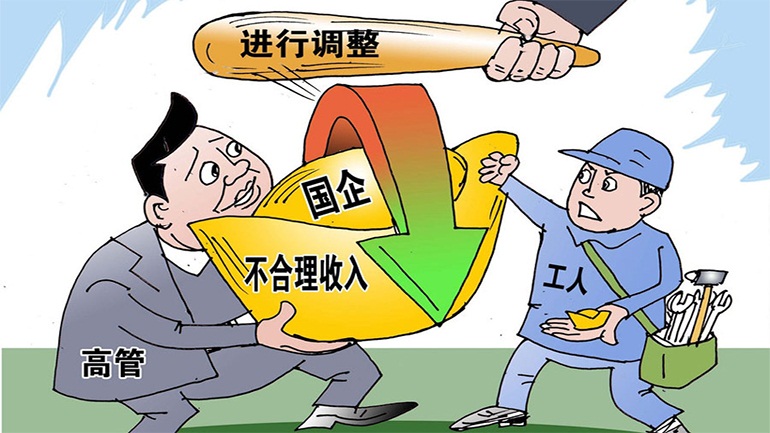 The Chinese government risks "real damage" to the economy if it does not hasten reform of state-owned enterprises and overhaul a debt-fueled growth model, Hank Paulson has warned.
汉克·保尔森(Hank Paulson)警告称,如果中国政府不加快国企改革并彻底改变依赖债务实现增长的模式,可能会对其经济造成"切实损害"。
For more than two decades, the former US Treasury secretary and Goldman Sachs chief — a frequent visitor to Beijing — has worked closely with pivotal Chinese political figures such as Wang Qishan, currently head of the Chinese Communist party's anti-graft bureau.
二十多年来,这位经常访问中国的美国前财长、高盛(Goldman Sachs)前掌门人与中国关键的政治人物保持了密切合作,包括现在掌管中共反腐部门的王岐山。
"Until the state-owned enterprises are put on a level and competitive playing field, it's going to be difficult to have the marketplace work efficiently in some key sectors of the economy," Mr Paulson told the Financial Times during a visit to the Chinese capital. "Reform of the SOEs has been moving too slowly."
"在国企被纳入公平的、竞争性的环境之前,很难让市场在经济中一些关键行业有效地发挥作用。"保尔森在访问北京期间对英国《金融时报》表示,"国企改革步伐太慢了。"
At a party conclave in 2013, President Xi Jinping pledged that market forces would play a "decisive role" in the Chinese economy, presaging what appeared to be a renewed drive to reform the state companies that still dominate critical sectors such as energy, finance and telecommunications.
在2013年的一次党内闭门会议上,中国国家主席习近平承诺,市场力量将在中国经济中起"决定性作用",这似乎预示着要对仍在能源、金融及电信等重要行业占主导地位的国企进行新一轮改革。
But two years later there has been little progress, even as growth slows to its lowest level in a quarter of a century and overall debt levels, 250 per cent of gross domestic product, continue to climb.
但两年后,改革却几乎没有什么进展,尽管经济增长已放缓至25年来的最低水平、而且债务总额(已相当于国内生产总值(GDP)的250%)仍在攀升。
As a banker in the mid-1990s,Mr Paulson was involved in the initial public offerings of state giants such as China Mobile, now the world's largest mobile network operator, on the Hong Kong stock exchange. But the government typically kept more than three-quarters of their equity and is reluctant to allow private competition in "strategic sectors", let alone sell down its stakes in companies that occupy the commanding heights of the economy.
上世纪90年代中期,保尔森以银行家的身份参与了一些中国国企巨头在香港的首次公开发行(IPO),如中国移动(China Mobile),后者现在是世界最大的移动网络运营商。但中国政府通常持有这些公司超过四分之三的股权,而且不愿在"战略行业"引入私人竞争,更不用说减持那些占据经济制高点的企业的股份了。
"[Jobs and growth] have to come from the private sector," Mr Paulson said. "You have to free up sectors like finance and energy and telecommunications and really open up the services market. There will be real magic when they do that." In its effort to contain a dangerous debt bubble, Beijing has recently authorised local governments to issue bonds for the first time in order to refinance an estimated Rmb22tn ($3.5tn) of off-balance sheet debts run up by local government finance vehicles. In the wake of the global financial crisis, the central government looked the other way as such vehicles borrowed heavily to invest in infrastructure and prop up overall economic growth.
"(就业和增长)必须来自私营部门,"保尔森表示,"你必须放开对金融、能源和电信等行业的管制,真正地开放服务市场。当他们这样做时,会出现真正的奇迹。"在努力控制危险的债务泡沫的过程中,北京方面最近首次授权地方政府发债,为地方政府融资工具累积的22万亿元人民币(合3.5万亿美元)表外债务进行再融资。全球金融危机爆发后,中国中央政府对这些大量举债投资基础设施并支撑总体经济增长的地方政府融资工具睁一只眼闭一只眼。
"The leverage at municipal level is not sustainable," Mr Paulson said. "There are obviously some real losses there. Today they are manageable, but the longer you prolong this there's a much greater danger that this will spill over and do real damage to the economy."
"地方一级的杠杆水平不可持续,"保尔森表示,"显然这方面会有一些切实的损失。今天,它们是可控的,但这个问题拖延的时间越长,波及其他领域并对经济造成切实损害的风险就越大。"
He pointed to a bilateral investment treaty being negotiated by Beijing and Washington as a potential "lever" for further reform, similar to how then-Chinese premier Zhu Rongji used accession to the World Trade Organisation to force painful reforms on reluctant state firms and bureaucrats in the late 1990s.
他认为中美正在谈判的双边投资条约将成为推动中国进一步改革的潜在"杠杆",就像上世纪90年代末时任中国总理的朱镕基利用加入世贸组织(WTO)的机会迫使不情愿的国企和官僚实施痛苦的改革一样。
According to people close to the treaty discussions, the two sides have recently exchanged "negative lists" that would clearly define which areas in each country are off-limits to foreign investment.
据接近该条约谈判的人士透露,中美双方最近已经交换了"负面清单",这些清单将明确列出各自国家禁止外资进入的领域。
The US is pushing for short negative lists that could rekindle enthusiasm among multinationals frustrated by Chinese market access restrictions and a far tougher regulatory environment.
美国正在争取缩短负面清单,这可能会让那些对中国市场准入限制以及更严苛的监管环境感到失望的跨国公司重新点燃热情。
"Because it's become more challenging to do business in China, [US companies] are no longer such vocal advocates for the importance of the US-China economic relationship," Mr Paulson said. "Congress is hearing about the problems rather than the opportunities."
"由于在中国做生意变得越来越具挑战性,(美国公司)不再像以前那样积极主张美中经济关系的重要性,"保尔森表示,"美国国会现在听到的都是问题,而非机遇。"