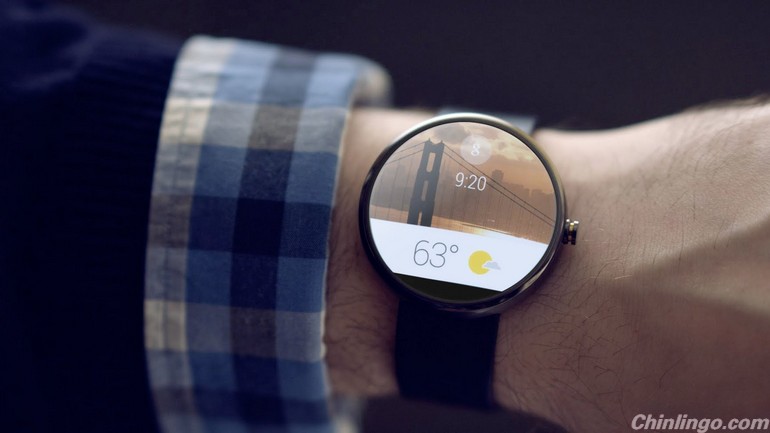 The output of wearable device industry will go up to 72.1 million pieces in 2015, according to the data from IDC (International Data Center). The compound growth rate will reach 42.6% in quantity of delivery in the coming 5 years, and up to 155 million pieces in 2019.
根据国际数据中心预计,可穿戴设备行业2015年的发货量将达到7210万只。该行业发货量将在未来5年实现复合年增长率42.6%,在2019年达到1.55亿只。
Is this fad of wearable devices in the global market influencing China too? According to the data from IDC, Fitbit, Xiaomi and Garmin are the top 3 largest wearable device manufacturers in the first quarter of 2015. From that viewpoint, China has made its place in the field of wearable device manufacture.
可穿戴设备在全球市场的火爆表现,是否也延续到了中国市场呢?同样根据国际数据中心公布的数据显示,2015第一季度,fitbit,小米和Garmin是全球前三大可穿戴设备厂商。由此可见,在生产领域中国占有了一席之地。
"For now, there are just few differences between the Chinese and global market. However in the future it might result in two completely different situations: more and more smart watches will be produced, and the development of sports and fitness related wearables. It's only the quantity of the production that makes Xiaomi the leader in the wearable device industry across the world, and it still needs time to know where it's headed," the operating officer of Knewone.com Liu Youzhi said.
"中国市场就目前看来,与国际市场不会有很大差异,但是之后的发展也许会有两极分化:一方面是向智能手表靠拢,另一方面是向运动专业领域发展。小米在全球可穿戴设备中占据主导地位也是数量的优势,未来如何发展还需要进一步观察。"Knewone.com运营官刘友智说。
Facing the huge market in China, the wearable device manufacturers, abroad or at home, will start an aggressive tactic to get ahead. Now they're analyzing the consumer market dynamics.
面对中国这个庞大的市场,不论国外还是国内的可穿戴设备厂商都会严阵以待,通过分析中国消费市场动态来做出下一步的决策。
After trying many wearable devices, Miss Li, who works in an Internet-based company said, "the product must meet the needs of people in the domestic market, and for me, I tend to like the devices based on health monitoring. Recently something like anti-radiation bracelet is becoming quite popular among senior citizens. Although it is not very useful, it means it is making money for the manufacturers."
"产品首先要符合国内市场人群的需求,就个人而言,我更倾向于健康监测方面的设备。不久前在中老年人人群中很流行一种防辐射手环,虽然没多大用处,但对于商家来说至少是一个卖点。"在互联网公司工作,试用过很多可穿戴设备的罗小姐说。
"Those that can create a wearable product in tune with the surrounding environment, with practical features and great design are going to shape the future of wearable device," Liu Youzhi added.
"能够与周围环境有融入感、实践感,才是可穿戴设备的未来发展趋势。"刘友智补充说。
In addition, the interaction between humans and objects is also going to be one of the future tendencies of wearable devices, including more apps directly controlling more and more of our everyday appliances – the rise of e-commerce platforms increasingly providing various content for the development of wearable devices.
另外,与人、物的互动,应该是可穿戴设备以后发展趋势之一。而众多电商平台的崛起,也会为可穿戴设备的发展提供基础。