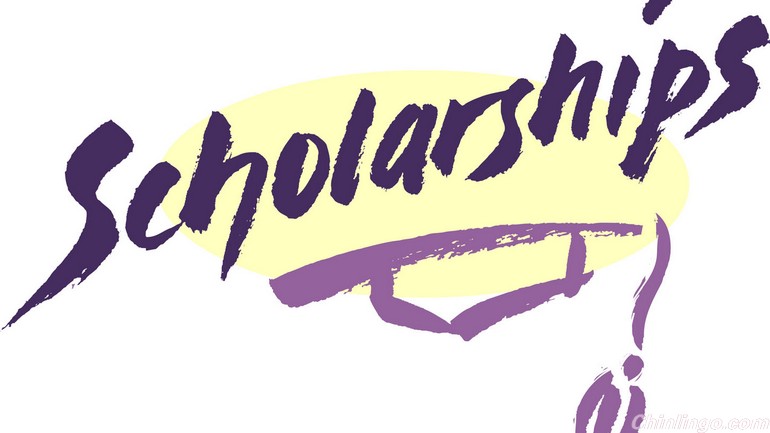 University Scholarships
Many outstanding Chinese universities and colleges have worked out their own scholarship schemes to recruit excellent foreign students and attract scholars and instructors. In China, four types of scholarships are available for foreign applicants and they are expected to apply directly to the university that they have chosen.
Basic requirements:
It is true that requirements vary with the universities, but there are a few basic requirements that should be known. It is required that applicants comply with the laws and decrees of the Chinese Government and observe the rules and regulations of the related university, as well as be in good health condition. Applicants are not able to be awarded any other kind of scholarship simultaneously. Those applying for bachelor's degrees are required to have graduated from a high school, those applying for master's study are required to own a bachelor's diploma, and those applying for doctoral study are required to be a master's degree graduate, etc..
Application time:
It is the type of scholarship that determines the application deadline. Usually, those intended to apply for scholarships such as "Freshmen Scholarship", "Degree Scholarship" and "President Scholarship" are required to hand in application materials to the scholarship office of the university directly at least three months before the beginning of each new semester. Other scholarships such as the "Outstanding Scholarship", "Yiersan Chinese Culture Scholarship" and "OEC Chinese Scholarship", will be awarded when they are studying at the university in light of students' performance.
Application procedure:
The universities are available for students to apply to and students should hand in their application materials. Profiles will be comprehensively evaluated by the admission office taking charge of scholarships and the qualified students will be approved by the outstanding group of the scholarship office.
Application Documents:
In most cases, students should submit the Application Form for Scholarship of the university. Applicants are required to provide the following documents along with the application: a notarized copy of highest diploma, a photocopy of passport, a passport-sized photo, and other related materials.
Here is a list of the universities offering scholarships for foreign students:
Beijing
Beijing Language and Culture University
Beijing University of Chinese Medicine
Beihang University
Beijing University of Posts and Telecommunications
BFSU-SolBridge International School of Business
China University of Petroleum – Beijing
Capital Normal University
Capital Institute of Physical Education
China University of Political Science and Law
Shanghai
Donghua University
East China University of Science and Technology
East China Normal University
Fudan University
Shanghai International Studies University
The Sino-British College, USST
Chongqing
Chongqing University of Posts and Telecommunications
Chongqing University
Southwest University
Dalian
Dalian University of Foreign Languages
Liaoning Normal University
Nanjing
China Pharmaceutical University
Nanjing University of Science and Technology
Nanjing University of Chinese Medicine
Nanjing Medical University
Qingdao
China University of Petroleum
Ocean University of China
Qingdao Technological University
Jinan
Shandong University
Binzhou
Binzhou University
Guilin
Guangxi Normal University
Nanning
Guangxi Medical University
Shijiazhuang
Hebei Medical University
Hangzhou
Zhejiang Forestry University
Zhejiang Gongshang University
Zhejiang University of Science and Technology
Wuhan
Huazhong University of Science and Technology
Hubei University
Wuhan University
Changsha
Hunan University
Harbin
Harbin Engineering University
Wuxi
Jiangnan University
Zhejiang
Jiangsu University
Kunming
Kunming University of Science and Technology
Leshan
Leshan Teachers College
Nanchang
Nanchang University
Chengdu
Sichuan University
Southwestern University of Finance and Economics
Guangzhou
South China Normal University
South China University of Technology
Tianjin
Tianjin University of Finance and Economics
Wenzhou
Wenzhou University
Xi'an
Xi'an Jiaotong-Liverpool University
Xiamen
Xiamen University
Qinhuangdao
Yanshan University
Zhengzhou
Zhengzhou University
Confucius Institute Scholarship
For the purpose of supporting the development of Confucius Institutes, facilitating international promotion of Chinese language and dissemination of Chinese culture, as well as cultivating qualified Chinese-language teachers and excellent Chinese-language learners, Confucius Institute Headquarters launches a "Confucius Institute Scholarship" program to sponsor foreign students, scholars and Chinese language teachers to study Chinese in relevant universities of China.
Scholarship Coverage:
Scholarship winners are exempt from tuition, accommodation fees on campus, and are provided with monthly living allowance, and comprehensive insurance for foreign students studying in China. Monthly living allowances are provided at the following rates (CNY Yuan per month):
a. CNY 2,500 for bachelor's degree students, one-academic-year students and one-semester students.
b. CNY 3,000 for master's degree students.
Contact Information:
Division of Scholarships, Confucius Institute Headquarters
Address: 129, Deshengmenwai Street, Xicheng District, Beijing, 100088.
Fax: +86-10-58595727
Email: scholarships@hanban.org
Confucius Institute Scholarship Website: http://cis.chinese.cn
HSK and HSKK Website: http://www.chinesetest.cn
For more application details, click here: How to apply Confucius Institute Scholarship?
Chinese Government Scholarships
Chinese Government Scholarship is a full scholarship established by the MOE (Ministry of Education) to support Chinese universities in specific provinces or autonomous regions to enroll outstanding international students for graduate studies in China. At present, a total of 273 Chinese universities are designated to undertake this program.
This is a full scholarship which covers tuition waiver, accommodation, stipend and medical insurance.
Application Procedure:
1. Apply directly to your target university.
2. Complete the online application procedure at CSC Online Application System for International Students, submit online the completed Application Form for Chinese Government Scholarship and print a hard copy.
3. Submit all your application documents to your target university before the deadline.
Application Documents:
1. Application Form for Chinese Government Scholarship (written in Chinese or English)
Ensure you have both submitted it online and printed the hard copy.
2. Notarized highest diploma (photocopy)
Prospective diploma winners must submit official document issued by your current school to prove your current student status or expected graduation date.
Documents in languages other than Chinese or English must be attached with notarized Chinese or English translations.
3. Academic transcripts (written in Chinese or English)
Transcripts in languages other than Chinese or English must be attached with notarized Chinese or English translations.
4. A Study Plan or Research Proposal (written in Chinese or English)
This should be a minimum of 800 words.
5. Two Recommendation Letters (written in Chinese or English)
Applicants must submit two recommendation letters signed by professor or associate professor.
6. A CD of your own works (only required for arts students)
Applicants for music studies are requested to submit a CD of their own musical works. Applicants for fine arts programs must submit a CD of their own works which include two sketches, two color paintings and two other works.
7. Foreigner Physical Examination Form (photocopy)
The physical examinations must cover all the items listed in the Foreigner Physical Examination Form. Incomplete forms or forms without the signature of the attending physician, or the official stamp of the hospital, or a sealed photograph of the applicant are considered as invalid.
Please carefully plan your physical examination schedule as the result is valid for only 6 months.
Pleases keep the original copy of the Form for school registration.
8. Valid HSK Certificate (if available)
Contact Information:
Tel: 0086-10-66093970 66093978
Fax: 0086-10-66093915 66093972
E-mail: wtyao@csc.edu.cn
ysun@csc.edu.cn
Website:
http://www.csc.edu.cn/laihua ;
http://www.campuschina.org
Address:
Division of International Students Affairs, China Scholarship Council
Level 13, Building A3, No.9 Chegongzhuang Avenue, Beijing, P.R.China
Postcode:100044
British Council China Scholarship
The British Council in China is offering up to fifteen scholarships as part of Generation UK, a campaign to encourage and support UK student mobility to China. The British Council China Scholarship is for UK students (British passport holders, or Irish passport holders for Northern Ireland domiciled) to undertake a period of study at a university in the People's Republic of China.
Application Procedure:
Step 1: Complete a British Council China Scholarship Application Form
Step 2: Visit http://laihua.csc.edu.cn and register an account. Once registered, log in and read the instructions on the home page. Internet Explorer (6.0 or 7.0) is recommended for browser compatibility.
Step 3: On the next screen, select Cooperation Program Scholarship and click 'Next'.
Step 4: For the British Council China Scholarship, the Agency No. is 8264.
Step 5: On the same page, fill out all details required and ensure that information is truthful and accurate.
Step 6: Applicants are required to select a discipline before choosing a major. Information on disciplines and majors is listed under the Disciplines Index, which can be downloaded from Help. Note: this is stage where you indicate the course and universities that you either holder offers from or wish to apply to.
Step 7: Preview the application form after finishing and submit it online.
Step 8: Download the application form by clicking the button Download Application and print out two copies.
Step 9: Prepare two copies of each application form and supporting document required (listed on the following page) and send the full package of application documents to the China Scholarship Council (application documents will not be returned).
Application Documents:
1. British Council China Scholarship application form
2. Printed CSC application form
(The CSC application form should be completed online following the above steps as a guide.)
3. Certificates of your highest qualification gained (e.g. degree or A-Level certificates)
4. Most recent academic transcripts (or degree certificate)
5. Two academic references (referees should be from your current university)
6. A personal statement/study plan (500 words)
Postal address:
Wang Jing
Division of International Students Affairs
China Scholarship Council
13/F, Building A3,
No.9 Chegongzhuang Street,
Xicheng District,
Beijing
China