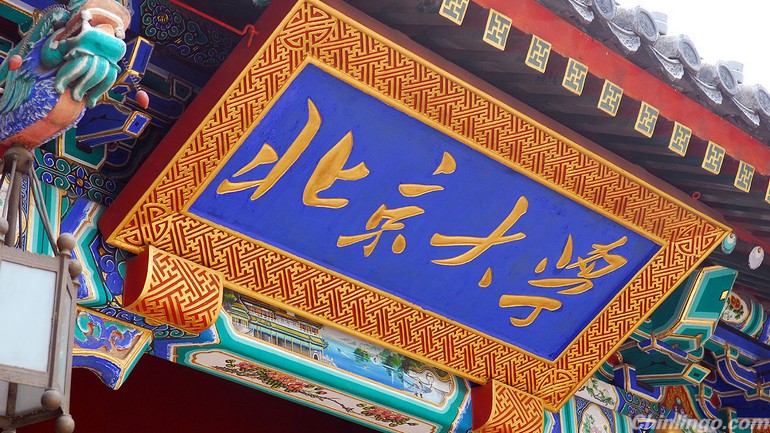 A new ranking of the world's best universities only lists schools in the global South. The Times Higher Education "BRICS and Emerging Economies" ranking for 2015 includes "only institutions in countries classified as "emerging economies" by the Financial Times Stock Exchange. Sans the typical onslaught of the American Ivy League, Oxbridge, various Sorbonnes and Swiss technical institutes, the ranking paints a surprising picture of global higher education.
有一份最新的世界优秀大学排名只列举了全球发展中国家的高校。英国《泰晤士报高等教育副刊》公布了2015年"金砖国家和新兴经济体"高校排行榜。只有被英国富时集团认定为新兴经济体,其高校才能进入这份榜单。没了咄咄逼人的美国常青藤名校、英国牛津大学和剑桥大学以及法国和瑞士的理工院校,人们会看到截然不同的全球高等教育图景。
It's a picture that students interested in foreign degrees should take a look at. For centuries, North America, Europe, and to an extent Japan and Australia, have committed to educating not just their constituent populations, but students from all four corners of the globe. But what was once only feasible for the mega-wealthy, due to high tuition fees and cost of living abroad, is increasingly democratizing.
对外国学历感兴趣的学生应该对这样的图景有所了解。几百年来,北美和欧洲,从一定程度上讲还包括日本和澳大利亚,不仅致力于教育本国民众,还为世界各地的学生提供教育资源。和其他许多产业一样,高等教育一直处在全球化的发展道路上。
As with other industries, geographic focus is shifting. China has risen to become the third-largest educational hub in the world, after the US and Great Britain. Schools in Turkey, Brazil, South Africa, and even the Russian Federation are quickly becoming competitive with the old stalwarts of Western education. Many are more affordable than a Harvard or Stanford; many are located in cities with costs of living far lower than Cambridge or Palo Alto.
同样和其他许多产业一样,教育领域的地理关注点同样在发生变化。中国已经发展成为仅次于美国和英国的世界第三大教育中心。土耳其、巴西、南非甚至俄罗斯的学校都在迅速成为西方老牌名校的竞争对手。许多大学的学费低于哈佛和斯坦福,许多大学所在城市的生活成本远远低于英国剑桥市和美国帕洛阿尔托市。
Considering the fact that more that Indian students submitted over 90,000 applications for US visas in 2014—a 60% increase from the year before—shifting towards smaller applicant pools in Taiwan or India would be a strategic move. Additionally, these institutions tend to have strong STEM programs—highly attractive for the 78% of Indian applicants to US universities who pursue science and engineering degrees.
想想看,2015年有9万名印度学生申请美国F1留学签证,只有区区4000人拿到手,成功率仅有4.4%,似乎印度学生进入美国比进入哈佛、耶鲁、斯坦福都要难,因为这三所大学的印度学生录取率分别为5.9%、6.3%和5.1%。因此,转而前往印度等申请竞争不那么激烈的地方将成为一种战略选择。
With that in mind, it's not just students in India and China that should pay attention to opportunities in other BRICS countries, but those the world over. In terms of world-class education, and certainly in terms of diversity of experience, the global South has just as much to offer as the West.
由此看来,不只是印度和中国学生应该关注其他金砖国家高校所包含的机遇,世界各国学生都应该引起重视。就世界级教育而言,尤其就人生经历的多样性而言,全球发展中国家能够提供的资源一点不比西方少。