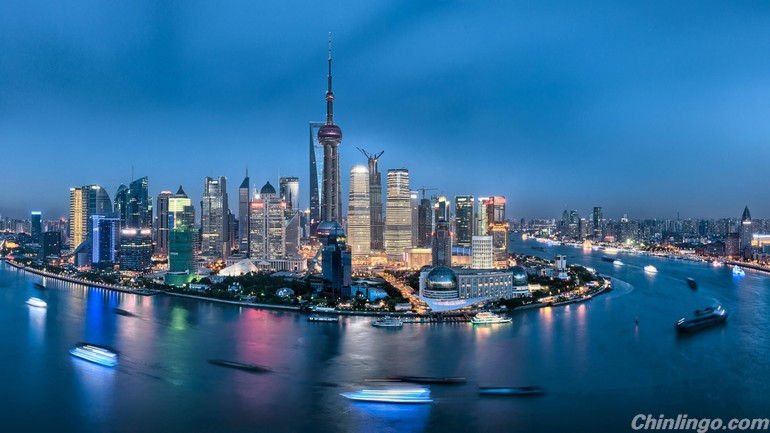 China has been a hub of entrepreneurship for many years now. From the Zhongguancun technology hub in Beijing with Baidu and Sina, to Alibaba in Hangzhou, to Tencent and Huawei in Shenzhen, innovation and entrepreneurship is a large part of China's ongoing economic growth and reform.
中国作为"创业中心"已经很多年了。从北京中关村技术中心的百度和新浪,到杭州的阿里巴巴,再到深圳的腾讯和华为,创新和创业已然是中国现今经济增长和改革的主要组成部分。
Now China is ready to take its next steps as a greater global hub of entrepreneurship by opening up Shanghai, which is set to be the first testing ground for new entrepreneurial residence and immigration policies, according to new regulations unveiled last week by China's Ministry of Public Security. Starting with the removal of external and internal labor market restrictions to encourage entrepreneurship in the technology and service industries in Shanghai, China's government is opening its economy further, and attracting foreign talent to start businesses.
如今上海的开放,意味着中国已经准备充分,开始筹备下一个更大的全球创业中心。据上周中国公安部发布的新制度,上海将成为第一个新的企业家集聚地和移民政策的试验基地。从上海解除内外劳动力市场限制入手,鼓励上海科技和服务领域的创业,中国政府正在进一步开放经济,以吸引海外人才来华创业。
The Shanghai municipal government's originally reported announcement included measures for building facilities for startups, a technology research university, science laboratories, and other measures to attract worldwide talent. The policies then escalated quickly in a State Council meeting, calling for a loosening of residency and educational degree requirements as barriers to entry in China's entrepreneurship market.
上海市政府官方声明涉及到为创业公司建设设施的举措、技术研究大学、科学实验室以及其他吸引全球人才的措施。紧接着该声明在国务院会议上迅速升级,呼吁放宽进入中国创业市场的壁垒,如居住地和文化程度的要求。
According to a Ministry of Public Security official, "advancing the construction of Shanghai as a technology and innovation center is a major initiative of China's forging of new heights in the technology sector that have global impact, referring to comprehensively deepening reform, advancing development strategies, and enhancing the significance of the country's core competitive ability."
据中国公安部官员表示,"推进上海科技创新中心的建设是中国打造具有全球影响力的科技领域新高地的重大举措",对全面深化改革、升级发展战略以及提高国家核心竞争力具有重要意义。
The policies are intended to encourage business startups, hire the best talent available, increase China's competitiveness, and relieve pressures in the employment market. The measures originally announced by the Shanghai government included:
该政策目的在于鼓励创业,雇用顶尖人才,增加中国的竞争力,减缓就业市场的压力。上海政府发布的相关举措包括:
a reduction from 7 years to between 2-5 years to wait for a "hukou" residency in Shanghai.
上海户口迁移的等待时间由7年减为2到5年。
a reduction in green card application wait times to less than 90 days for foreigners.
外国人申请中国绿卡的等待时间减至90天之内。
an policy that will let university researchers start companies while studying and let students work part-time in startups.
允许科研人员在大学学习期间投身创业,允许学生在创业公司兼职。
The initiative will be expanded countrywide eventually. This may suggest even more lenient policies in smaller inland cities in the future. According to People's Daily, "The aforementioned policies will gradually expand to establish conditions for implementation on a countrywide scope in different regions after they have gone through a period of practice [in Shanghai]." For example, the State Council is encouraging labor flows to the countryside in a policy announcement on June 10th that encourages migrants and students to return to their villages.
这份倡议最终将在全国范围内得以推广,这或许意味着将来在较小的内陆城市会有更宽松的政策。据人民日报报道,"上述政策在上海试行一段时间后将创造条件在全国范围不同地区逐渐推广实施。"比如,国务院在6月10号的政策声明中指出,鼓励劳动力流入乡村以及移居者和学生回归家乡。