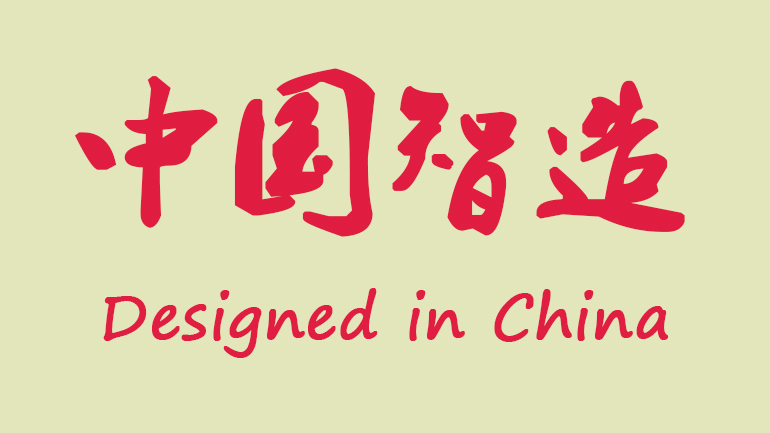 According to a report from S&P Consulting, mining machinery, relies much on its technological value; only if the technological level of a manufacturer is promoted continuously can its products not be ignored in the international market.
尚普咨询在《2012~2016年中国重型矿山机械产业发展前景与投资预测分析报告》中指出,作为大型工业设备之一,矿山机械设备在很大程度上依靠的是技术价值,只有不断提升产品的技术水平才能保证不被国际市场淘汰。
A move to "designed in China"
迈向中国"智"造
China is not strong in mining machinery manufacturing. It still lags behind the developed countries in machinery manufacturing technology. With the dampened world economy, the U.S. and other developed countries have talked about the concept of "return to manufacturing". Meanwhile, the low-end mining machinery manufacturing has shifted from China to countries in Southeast Asia and other regions, which have lower manufacturing costs. In such a dilemma, how to create an advantage for the Chinese mining manufacturing industry?
我国不是矿山机械制造强国,设备制造技术与发达国家相比还存在一定差距。在世界经济低迷的形势下,美国等发达国家提出重返制造业,同时矿山机械低端设备制造中心已经开始由我国转向制造成本更低的东南亚等国。在面对国内外两头加压的状态下,我国如何塑造矿山机械制造业新优势成为当前要解决的首要问题。
Since the global financial crisis in 2008, the world economy has developed three major trends: first, the manufacturing industry revolution in developed countries has been accelerated, and the manufacturing industry has developed gradually in the digital direction; second, the global value chain and industry chain have been changed, and more and more multinational corporations have moved their R&D centers and distribution centers closer to the markets; third, the international trade and investment rules have changed. Restructuring of the world economic pattern is a crisis as well as an opportunity for the Chinese mining machinery manufacturing industry. Chinese government has encouraged machinery manufacturers to take part in making the global trade rules.
2008年国际金融危机之后,世界经济呈现三大趋势:一是加速了发达国家的制造业革命,并且逐步向智能化和数字化方向发展;二是全球价值链和产业链格局发生改变,越来越多的跨国公司把研发、销售中心向靠近市场的地方转移;三是国际贸易和投资规则发生变化。世界经济格局的重构对我国矿山机械制造行业是一种危机,也是一种机遇,有关部门鼓励机械制造企业参与到全球贸易规则的制定中,并在其中扮演重要角色。
"The manufacturing industry should go towards to the top end. Mining machinery manufacturers should work hard on creating their core competitiveness!", said An Jiatong, a beneficiation expert in Yantai, China. According to him, many mining manufacturers in China depend on imitation; they are uncompetitive and stand still in product R&D, technical transformation and so on; the actual contribution rate of the domestic mining machinery industry to mining is very low. When facing foreign rivals, Chinese mining manufacturers fail to contend with core competitiveness. The Chinese mining machinery industry should be restructured and upgraded through innovation, from the low end to the high end, and from pure machinery manufacture to machinery design and R&D; moreover, it should extend its after-sale service and production chains and increase the products' added value to realize a transition from "made in China" to "designed in China".
"制造业要向高端走,矿山机械制造厂家要在打造核心竞争力上下功夫!"烟台选矿专家安家桐认为,我国矿山机械制造厂家很多都是模仿,缺乏竞争力,在新产品开发、技术改造等方面都处于停滞状态,国内矿山机械行业对矿山的实际贡献率低。面对国外竞争者的压力时,中国矿机企业拿不出有核心竞争力的产品与之抗衡。因此,我国矿山机械制造业要通过创新进行转型升级,从低端到高端,从单纯的矿机制造发展到设计研发,并延伸售后服务,延长产业链,增加产品的附加价值,使矿机产业实现从中国制造向中国'智'造的转变。